New band rock:
TV on the Radio and Faith No More supergroup Nevermen releases debut track 'Tough Towns'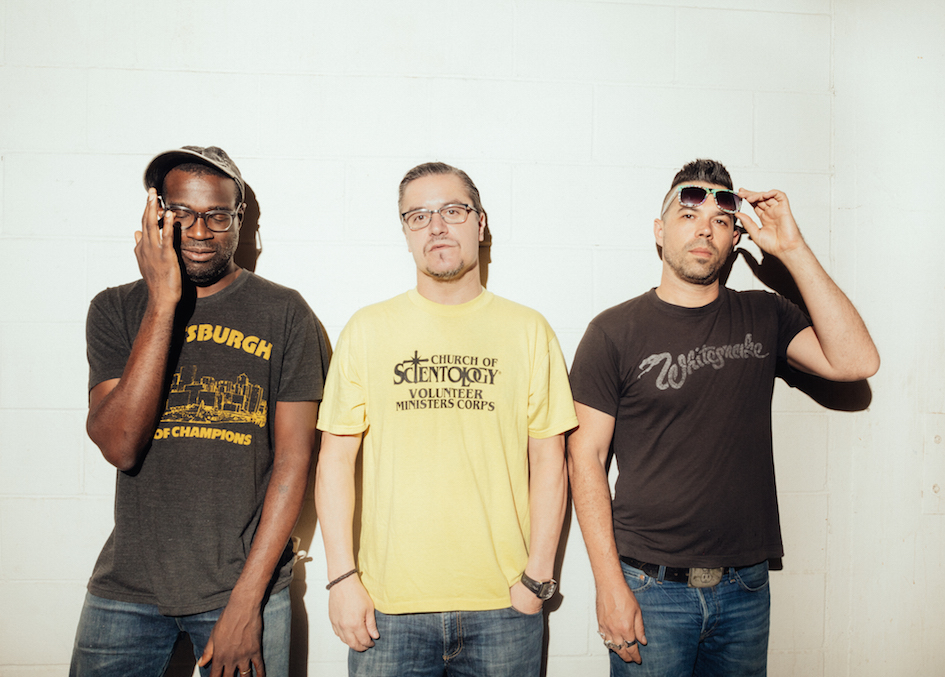 The group - which has been in the works since 2008 - has also announced a debut album.
'Supergroup' Nevermen - which consists of TV on the Radio's Tunde Adebimpe, Faith No More frontman Mike Patton, and Doseone - have finally shared their debut track 'Tough Towns'. They will also release an album this October on Patton's Ipecac Recordings. The band has been in the works since the members first mentioned its existence back in 2008.
"'Tough Towns' is dedicated to anyone remotely young, feeling inexplicably inspired in the 'nowhere' they are from," Doseone told Rolling Stone, speaking about the track. "May you soon escape with style into elsewhere."

The band - or "leaderless trio," as they call themselves - first kicked off in 2006 when Faith No More's Mike Patton recorded 'How You Feeling?' with Doseone. The songs on the forthcoming album are the product of seven years' refining, and it'll feature artwork by Turner Prize-winning artist Keith Tyson.
Listen to 'Tough Towns' below.