Have You Heard?
Girl Band - Paul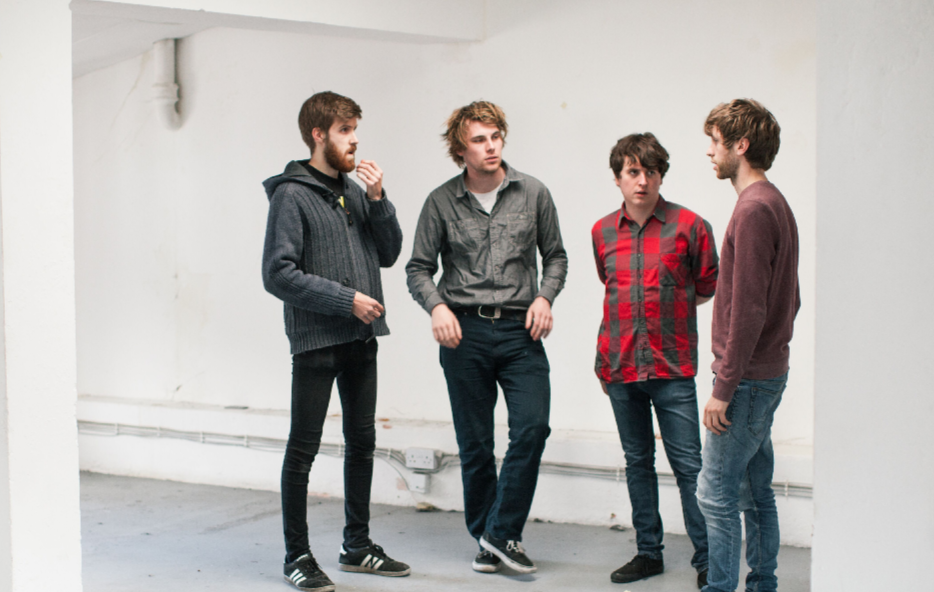 Ear-splitting intensity and crushingly kinetic energy.
Paul. Such an innocent name for a song, isn't it? But the track itself pushes the Girl Band formula through the window and over the edge, falling frantically and a hundred miles an hour and chortling all the way.
The Irish four-piece have become renowned for their in-your-face, tour-de-force live shows, gaining them a reputation as one of the must-see live acts in the country right now. It's well deserved, too: frontman Dara Kiely has evolved into a ferocious beast of a performer over the past few years, with the rest of the band forming a tight-knit relationship that's as impenetrable as Fort Knox. Yet how do you capture that magic on record? How do you get down the ear-splitting intensity, and the crushingly kinetic energy? Well, you write 'Paul', of course.
'Paul' is the culmination of everything that's made Girl Band brilliant to date, on-stage and off. There's that spoken-word drawl of Kiely's, pushed to the front like a late night drunken confrontation. There's the rising tension of the bass guitar, chopped and skewed and invoking uneasiness. There's the batshit lyrics - "she's a gent / give her a call / my daughter Paul". There's the yelling; the nightmarish breakdown; the pedal-to-the-metal moments that make your body propel forward outside of its own accord. There are guitars that sound like squeals from the depths of hell. There's even a children's pig doing pingers and having a mental breakdown in the video, for crying out loud.
With 'Paul', Girl Band prove that you don't necessarily have to do anything special to create 100% pure excitement - you just need a bit of imagination, an understanding of insanity and a will to make very, very loud music. 'Paul' is an open invitation into a world unlike any other, a world which in Girl Band's case is going to continually expand to humongous proportions.
Girl Band's debut album 'Holding Hands With Jamie' will be released on 25th September via Rough Trade Records.