Album Review
HEALTH - Death Magic
4 Stars
The more HEALTH change, the more HEALTH stay the same.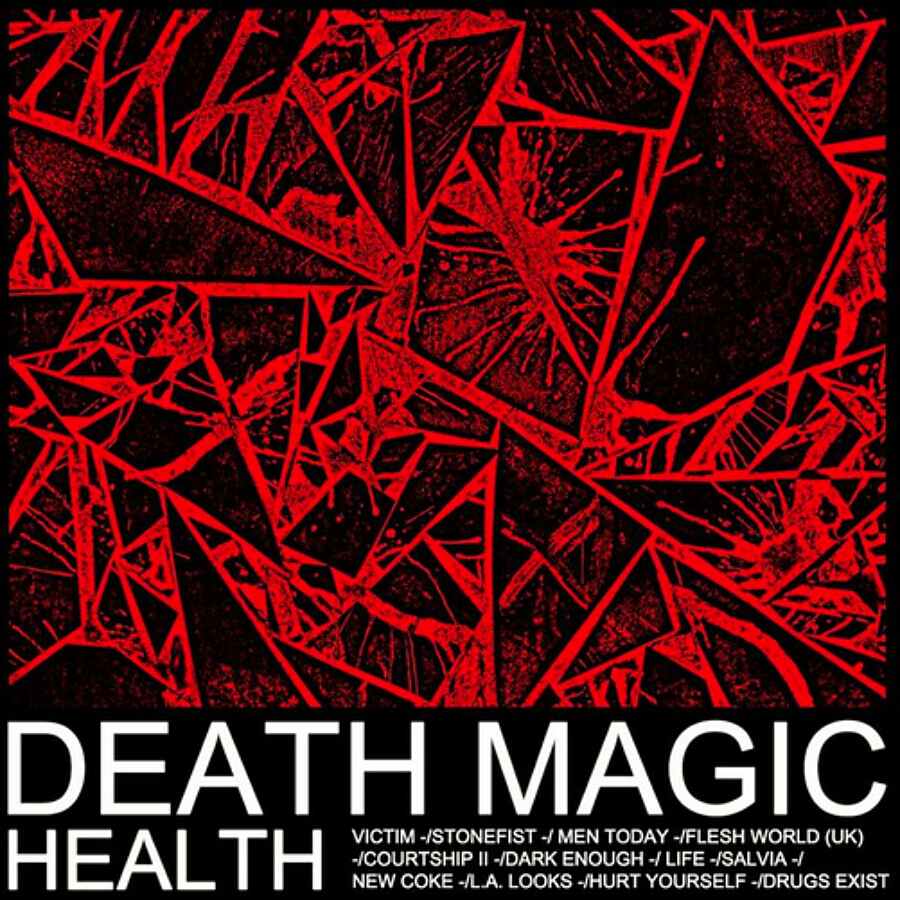 HEALTH have always found themselves resisting a relatable vocal, denying the listener meaning and certainty, or sometimes just plain old security. 'Death Magic' sees the band relax that philosophy in favour of an artfully inclusive exhibition of pure songcraft.
With a history of pulling absolute chaos from disorder, this reversal sees the Californians actually instilling structure and purpose and they prove surprisingly adept at it.
Standout track 'Life' is the greatest focal point of a new era of clarity, as the toned down synthesisers submit themselves to the dominant vocals. "I don't know what I want, know that I don't, know what I want - No, nobody knows, nobody does, nobody knows" with the ethereal musings of "Life is strange, but it's all that we've got". 'Stonefist' and 'Dark Enough' represent deceptively simple, but exciting excursions while HEALTH can still boast the labyrinthine terrors found in 'Salvia' and 'Men Today'. They prove they can write a genuinely satisfying half-conventional song just as competently as they can tear them apart from the inside out.
With these changes heavy in the air the likes of Polica and Purity Ring now find themselves swimming elegantly in HEALTH-infested waters. Make no mistake even in this newest incarnation HEALTH are still a shark ready to take a bite out of anything. The teeth still gleam, the jaws still gnash and they're never more than drop of blood away from an unhinged feeding frenzy.
Standing at the end of 'Death Magic' HEALTH can be perceived in two ways - either they're the magician that has just revealed the nuts, bolts and ceiling wires of their best trick, or the preacher post-epiphany surer than ever that their message is true and their delivery is all encompassing. How the listener takes Death Magic defines everything, but once again, even at their most open and exposed HEALTH completely defy definition. The more HEALTH change, the more HEALTH stay the same.