Tourses
Patti Smith heading out on M Train book tour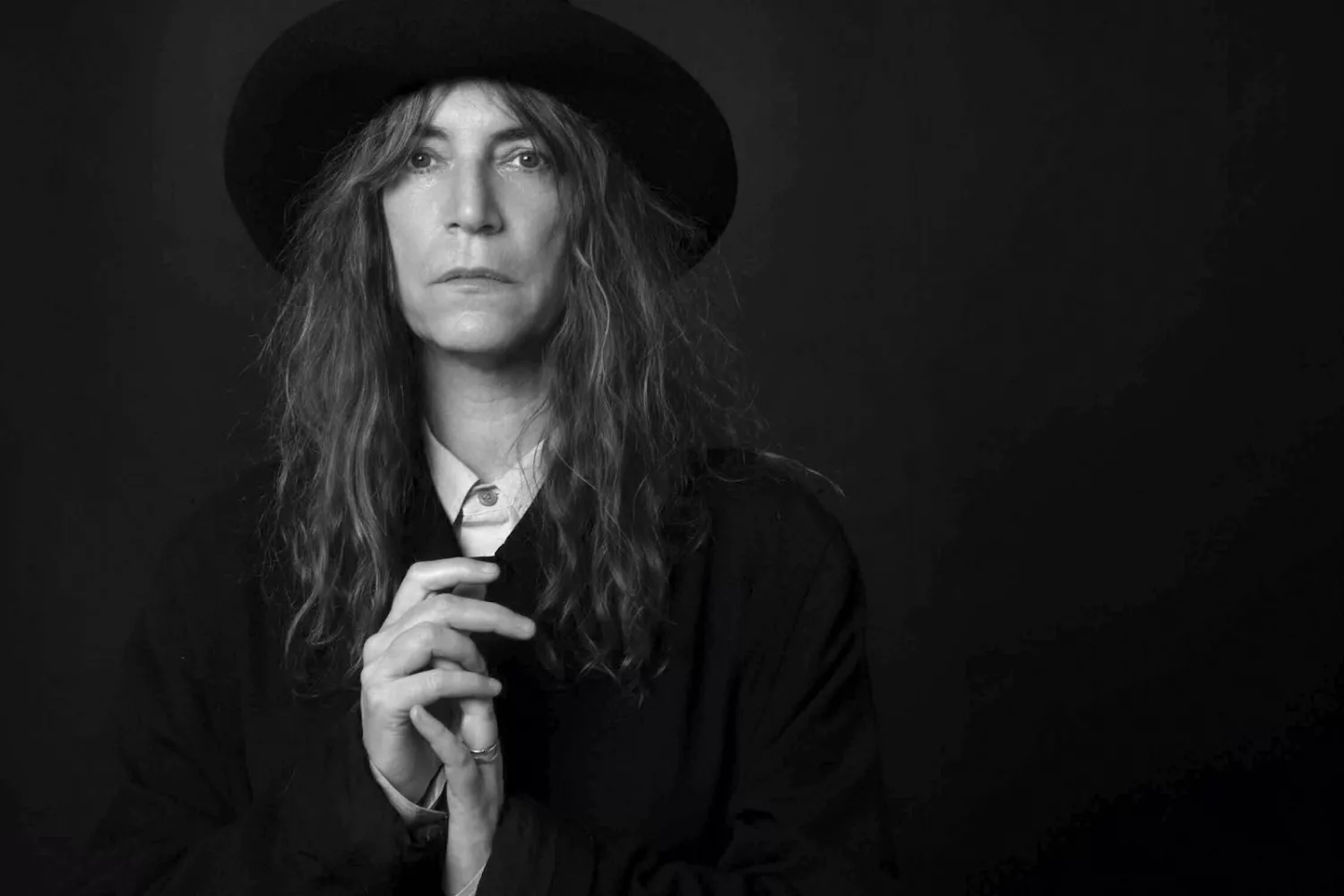 There's also an expanded version of Patti Smith Collected Lyrics on the way.
Patti Smith is taking her new book M Train on tour. Her new book is out on 6th October via Knopf.
The sequel to her award-winning 2010 memoir Just Kids, M Train journeys through 18 "stations," representing various turning points in Smith's life. It takes its name from one of the New York City subway lines. Combining dream sequences with mornings drinking coffee in favourite Greenwich Village cafes, the book goes from"Frida Kahlo's Casa Azul in Mexico, to a meeting of an Arctic explorer's society in Berlin; from the ramshackle seaside bungalow in New York's Far Rockaway that Smith buys just before Hurricane Sandy hits, to the graves of [Jean] Genet, [Sylvia] Plath, [Arthur] Rimbaud and [Yukio] Mishima."

Patti Smith's book tour will take her across the U.S in autumn, kicking off with two dates in - where else - New York City. The events will combine readings with conversations, and winds up in Seattle the following month. The full dates are below.
OCT

10-06 New York, NY - New York Public Library
10-07 New York, NY - Barnes & Noble Union Square
10-08 Brooklyn, NY - St. Joseph's College
10-09 Washington, DC - George Washington University
10-10 Boston, MA - Back Bay Events Center
10-11 Chicago, IL - Dominican University
10-12 Ann Arbor, MI - Michigan Theater
10-13 Toronto, Ontario - The Design Exchange
NOV

11-06 Philadelphia, PA - Free Library of Philadelphia
11-07 Portsmouth, NH - The Music Hall
11-12 Atlanta, GA - The Variety Playhouse
11-13 Nashville, TN - OZ Arts Nashville
11-15 Miami, FL - Miami Book Fair
11-16 Los Angeles, CA - The Orpheum Theatre
11-17 Santa Cruz, CA - Rio Theatre
11-18 San Rafael, CA - Dominican University
11-19 Berkeley, CA - First Congregational Church
11-20 Portland, OR - Newmark Theatre
11-22 Seattle, WA - Town Hall Seattle
There's also another Patti Smith book in the works. An updated, expanded version of 1998's Patti Smith Collected Lyrics comes out on 27th October via the publishing house's Ecco imprint. The new version will include 35 new songs, previously unseen artwork, and a new introduction from Smith.
Listen to 'Birdland' from Patti Smith's debut album 'Horses' below. The iconic album turned 40 this year.

Get your copy of the latest issue