Track-by-track
Briana Marela gives a guide to new album 'All Around Us'
She talks us through the personal inspirations behind her LP.
Speaking to DIY earlier this year, Briana Marela told us "I use my songwriting as a way to express emotions I would otherwise have trouble expressing. I don't really know any other way… I've always been a bit shy so making music has been my main outlet of trying to be bold."
It's no surprise, then, that her new record 'All Around Us' is bursting with emotional explorations, and a couple of metaphors about Spring and renewal for good measure. "I grew up in the Pacific Northwest," Marela says, "and being close to the nature here has been a huge influence to my way of viewing and understanding the world around me. I could never live somewhere not on the coast. More than physical places though I'm mostly inspired by people and my relationships with them."
Made in Iceland with Sigur Rós producer Alex Somers, 'All Around Us' comes out on 21st August via Jagjaguwar. In the run-up to release, Briana Marela talks us through the album, track by track.
Follow It
A song meant to inspire others to follow their bliss whether or not it leads them to success. Trying to encourage the listener to just keep looking for new ways to follow what matters most to them and never give up! The most repeated lyrics are, "If fame looks the other way, doesn't mean everything is lost/ If you see another way, follow it wherever you are".
Take Care of Me
A love song about someone who makes you feel really special and like you are the only one who matters. The song suggests that even when the couple aren't always on the same wavelength that he is still the only one who understands her and makes her feel cared for. Overall about a relationship that is nurturing and positive.
Friend Tonight
A song post break-up with someone, where it is hard to move on from them. Seeing them around brings back all the same feelings and there are mixed emotions about whether to seek comfort in them. The repeated lyrics, "Don't come back to my bed tonight, I just need a friend tonight" are both serious and playful. Not wanting them, yet wanting them still. Then with the bridge suggesting that they do indeed want the subject of the song to return home with her. A song about being conflicted, sending mixed signals.
Dani
A song written for my friend Dani who was mourning the ending of a long term relationship. To remind her that even when she is feeling lonely at night that I and so many others are feeling so lonely at the same time as her and that she doesn't need to feel so alone. To also remind her that she can find herself again and stay strong and lift herself out of sadness.
A conflicted love song about someone who you aren't sure you should be with. About the feeling of waking up in the morning with that person and feeling so happy before all the thoughts about whether or not this relationship makes any sense. The chorus deals with the conflicted thoughts and feelings leading to the bridge that states that although feeling conflicted I would do anything for them. Yet ultimately deciding that it makes more sense to surrender my feelings for this person and let go of them.
A song about trying to decipher what love is and means. Whether love is permanent or meant to be long lasting. To state that I know what lost love feels like and although I don't want to lose the relationship I have I know I must someday give it up and let them go free and find peace in that decision. Because there are ultimately more possibilities in the world that I cannot yet see, and that I am capable of anything, and we all have beautiful music and love to share with new people.
A song praising renewal and change. How all things must start new and then eventually end and reflecting on all of those moments and existentially asking what matters if everything will always change yet again? "What matters when everything is new?" The answer to this question is revealed in the song with "All we have is now" What matters is being present in the moment and appreciating what we have right now. The climax of the song is a juxtaposition stating that the singer has no time for the present, they are too busy to enjoy it, which is a reflection on what so many people think throughout their life is that they don't have time to enjoy the here and now and then mournfully look back on what they had. A sort of mantra to try and encourage the listener to enjoy the present and make the most of it!
"There are ultimately more possibilities in the world that I cannot yet see, and I am capable of anything"
— Briana Marela
All Around Us
A song encouraging the listener to tell people how much you love them because that is what matters most because love is all around us. The beginning of the song warns the listener they cannot run from death, that they need to appreciate the meaning they create in their lives. That even in death, I keep those I have loved and lost in my heart forever and so if you are too afraid to tell me that you love me, be warned that you may never get another chance to tell me. Inspired in part by the death of a close family member who I didn't get to say goodbye to or tell them I loved them one last time.
A song about trying to further yourself as a person and not self sabotage. To try and remain present in all of the goodness and opportunity that has arisen and not let it slip away. To also keep the bad part of yourself that wants to sabotage good things far away from the part of yourself that wants only goodness. To not let your dreams slip away from your grasp, to not let them drift further away.

Get your copy of the latest issue
More like this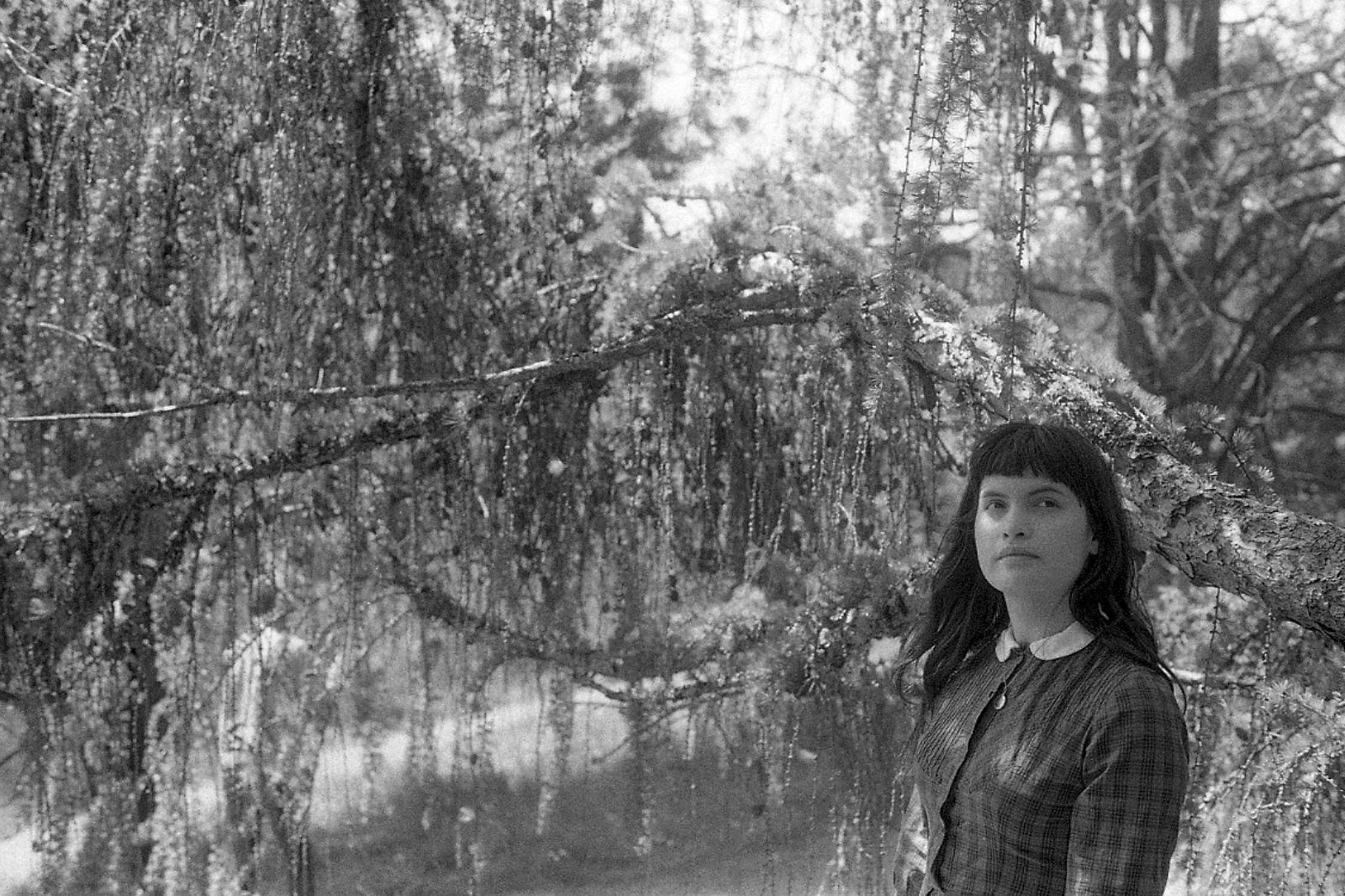 Seattle songwriter's latest work is out this month via Jagjaguwar.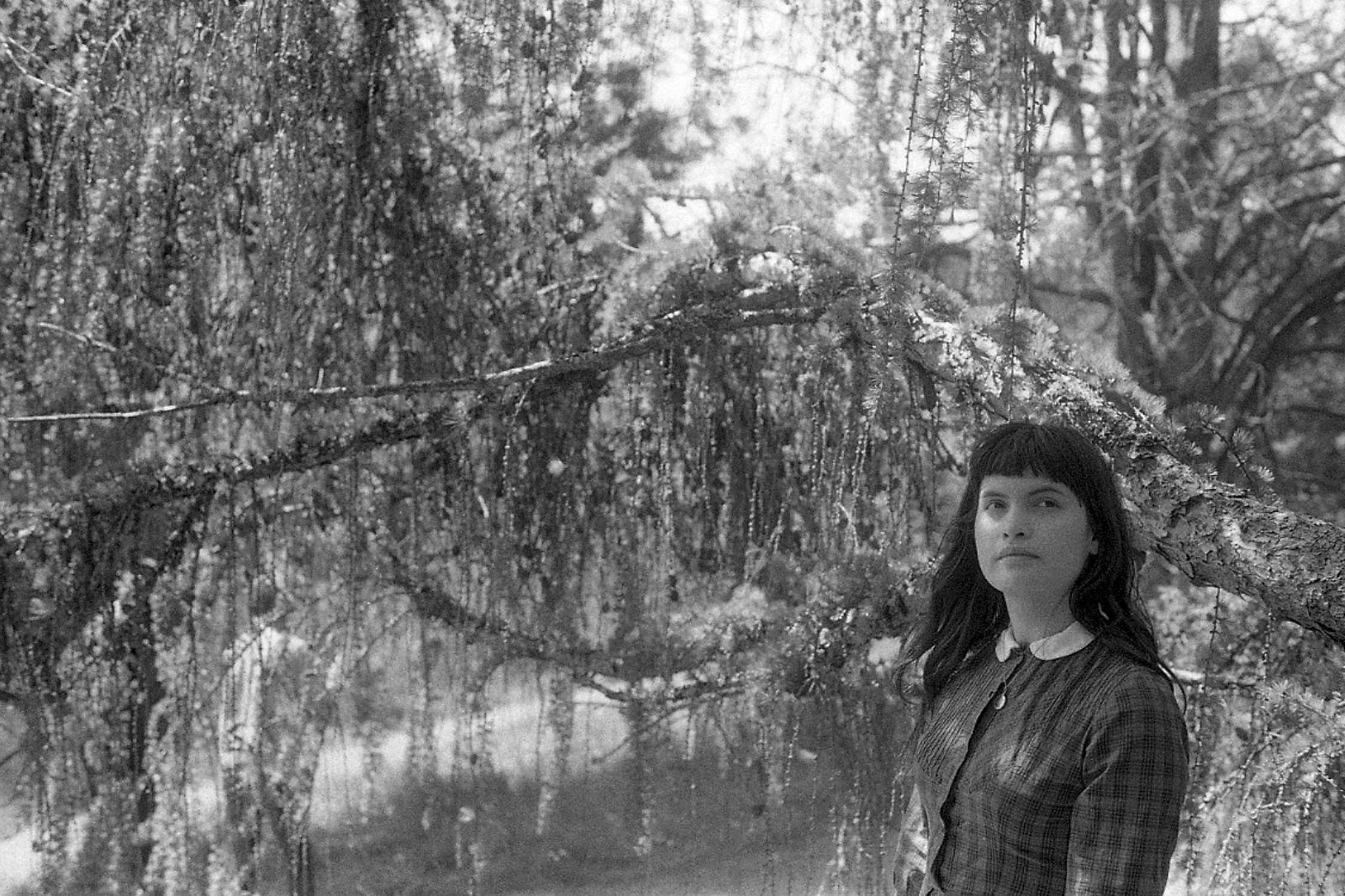 Washington songwriter and new Jagjaguwar signing speaks to DIY about her new LP.