Hurts - Lights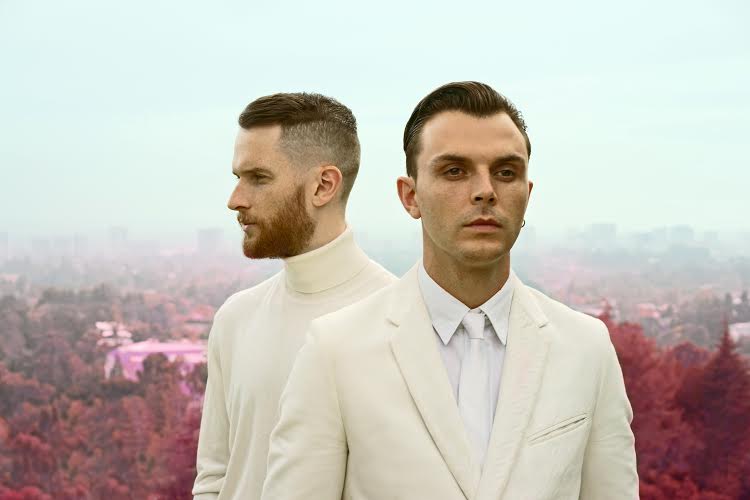 Theo Hutchcraft and Adam Anderson trade in the gloom-pop, and they sound unstoppable.
Prepare to hear Hurts like you've never heard them before. The niche Theo Hutchcraft and Adam Anderson have previously carved out for themselves - as suited-and-booted purveyors of melodramatic, shadowy pop - takes a firm back seat on 'Lights'. Teaming up with unofficial producer of the moment, Ariel Rechtshaid - who's worked with everyone from Haim, to Sky Ferreira and Madonna - his unmistakable influence is the mentos being dropped into Hurts' coca-cola. In caramel combination, 'Lights' explodes and fizzes with new energy.
'Lights' is a giant track, bursting with syncopated, robotic string sections, bright synthetic trumpets, and a twanging funk bass line. "Do you know what it hurts like, to be left alone?" asks Theo over a discordantly jolly background, having a lonely jig on his own in the middle of the room. Even stood next to a song like 'Wonderful Life' - the massive Hurts track which kicked it all off - this is a different pop monster altogether.