Watch:
Dan Auerbach's The Arcs showcase 'Put A Flower in Your Pocket'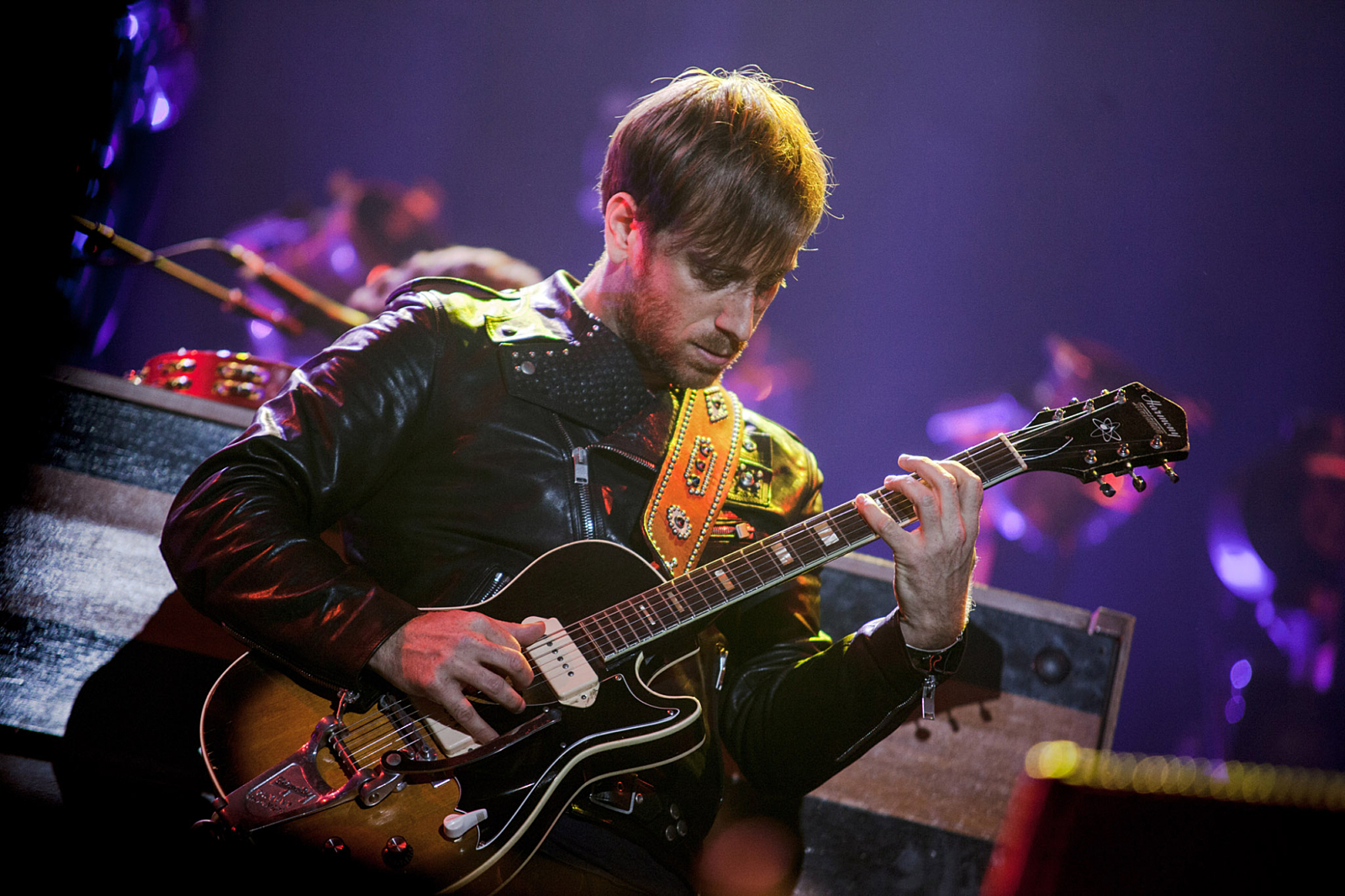 The band have unveiled a new video ahead of their debut album's release.
Having announced plans to release their debut album 'Yours, Dreamily' later this year, The Arcs - as led by The Black Keys' Dan Auerbach - has now unveiled a new video.
Accompanying their cut 'Put A Flower in Your Pocket', the animated clip follows a bit of a tricky love triangle comes directed by Omar Juarez, who spoke to Noisey about the creation of the video.
"My style is a combination of Chicano Art mixed with universal monsters, or more specifically the wolf man," he says. "The characters in the video are Rosie, the boxer, and the gangster. Rosie and the boxer are in their 20s and share equal interests in each other ever since they laid eyes on each other it was love at first sight. However, there is one big obstacle between them: Rosie's boyfriend the gangster and his gangster lifestyle."
The track gets taken from the band's album, which is due out 4th September out via Nonesuch Records. Check out the tracklisting, as follows, and watch the video below.
01 Once We Begin (Intro)
02 Outta My Mind
03 Put A Flower In Your Pocket
04 Pistol Made Of Bones
05 Everything You Do (You Do For You)
06 Stay In My Corner
07 Cold Companion
08 The Arc
09 Nature's Child
10 Velvet Ditch
11 Chains Of Love
12 Come & Go
13 Rosie (Ooh La La)
14 Searching The Blue