Premiere:
Steven A. Clark debuts dramatic 'Can't Have' video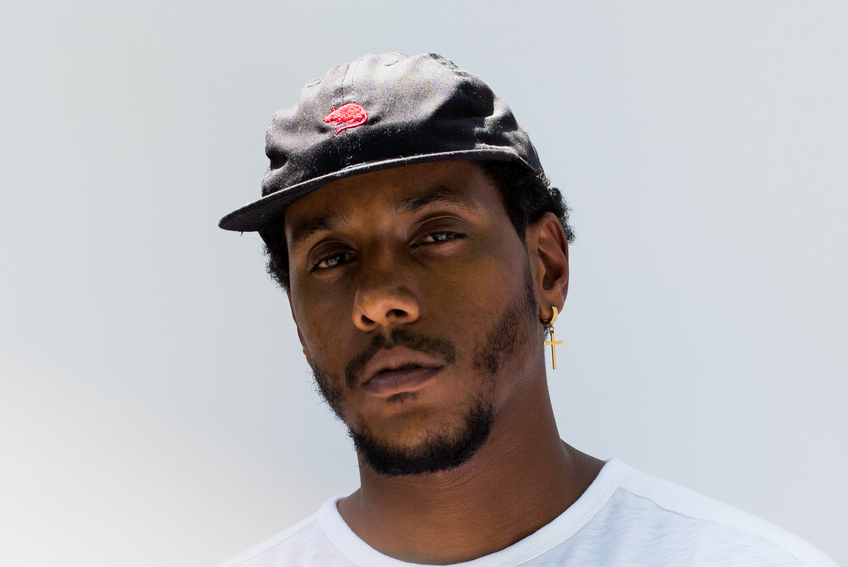 Secretly Canadian-signing is breaking big ahead of his new album 'The Lonely Roller'.
If videos work as a mission statement, few come more all-encompassing than 'Can't Have', a clip packing drama, love stories and enough emotion to set out Steven A. Clark as a true star.
Possessing the thick plot of a three-hour cinematic epic, it sees the Miami-based newcomer pacing streets and past lives in a pursuit of redemption. Director Chris Black calls the song itself a "proper track to introduce Steven to the world."
"Listening to Steven's music, and even when we were shooting with him, you can feel that he's emotionally invested in his music which makes it easy when shooting videos. We felt we had a responsibility to create a video that does justice to the emotions and feelings that Steven is drawing from," he says.
Clark is a new singing to Secretly Canadian. Initially based in North Carolina, he recorded new album 'The Lonely Roller' (out 18th September) while seeking inspiration from Kanye West and Fleetwood Mac in equal measure. The end result is a record that carries the same depth and emotional weight as 'Can't Have''s ballistic video. "The video gives the song new meaning, it's so accurate it hurts to watch," says Clark, summing things up.
Watch below, as premiered on DIY.