DemoRep:
Bikini Kill share previously unreleased track 'Playground'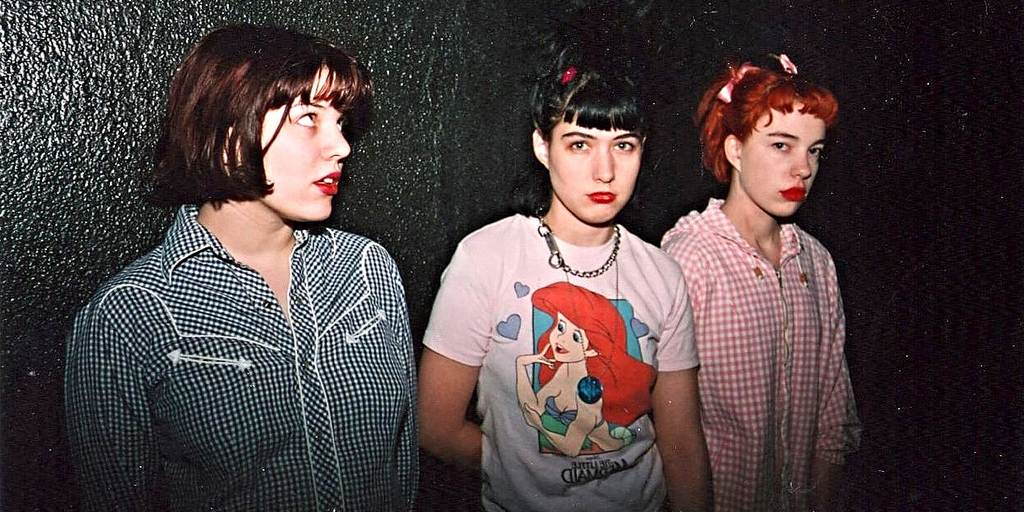 It'll feature on the re-issue of Kathleen Hanna and co's 1991 demo tape 'Revolution Girl Style Now'.
Bikini Kill have shared a previously unreleased track, 'Playground'. Hurling wads of dirt and distortion at the nursery rhyme 'Ring a Ring o' Roses,' the lyrics centre around playground taunts; "you're not invited to my party anymore, my mom's calling your mom to tell her I don't like you".
'Playground' will appear on Bikini Kill's upcoming reissue of their 1991 debut demo tape 'Revolution Girl Style Now,' along with several other new songs recorded around the same time as the tape. "For some reason we didn't mix them," the band's Kathleen Hanna explained, talking to Rolling Stone . "I'm pretty sure there wasn't enough room on the cassette tape."
The reissue will be released for the first time on CD, LP and digitally on September 22. A reproduction of the original cassette tape will also be up for grabs. The band also plan to reissue the full-length albums they made together before disbanding in 1997.

Speaking about the so-called legacy of Bikini Kill's role in the Riot Grrl movement around the reissue, Hanna said "I definitely think feminism is more relevant than ever, and riot grrrl was an offshoot of feminism that was independent, punk rock, DIY. But I don't like the idea of it being fetishized or historicized in a way that leaves out the flaws."
Listen to 'Playground' below.