EP Review
FKA twigs - M3LL155X
4 Stars
Twigs is doing the opposite of staying static.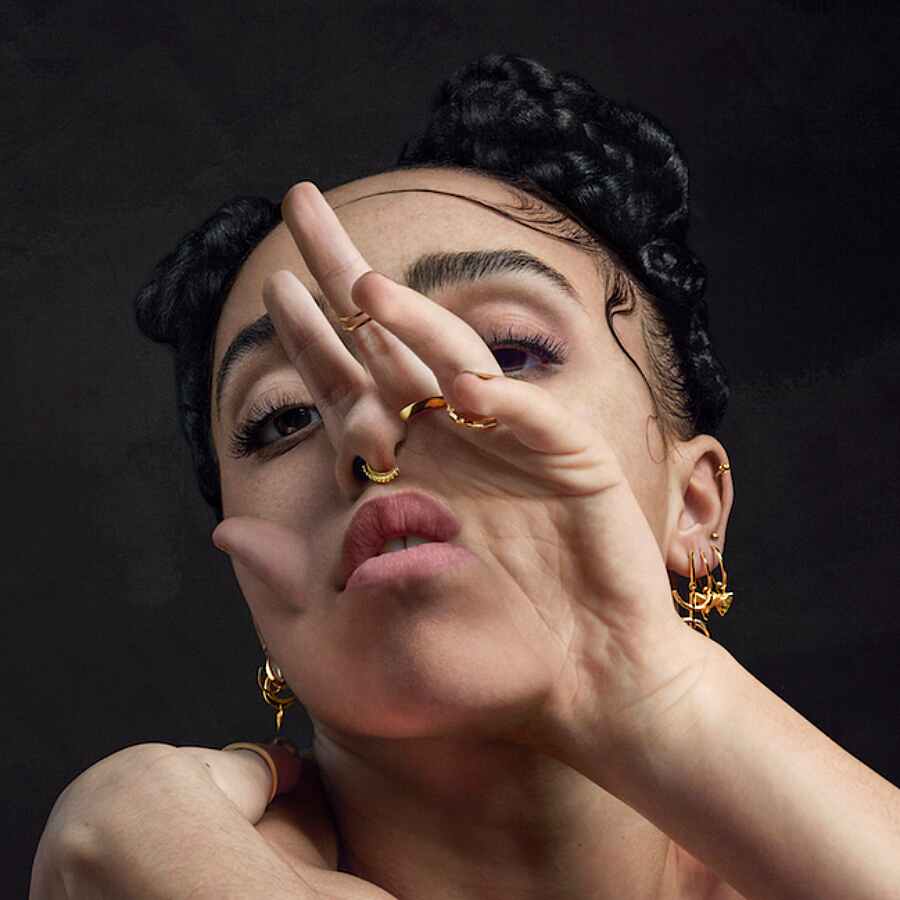 Since the release of last year's 'LP1', FKA twigs has tried everything to establish herself as an artist working beyond the album format. Her live shows are music and dance fusions, spectacles going by the name 'Congregata'. In July, she took over Manchester's Granada Studios to make 'Soundtrack 7', where onlookers could peer in at the creative process. And with new EP 'M3LL155X', she launched the release with a seamless, self-directed video. More than a musician and producer, 2015 has been about asserting the other strengths.
With all eyes on the performance side, this new EP begins as a dazzling spectacle. But some of her best work lurks deep within the dizzying exploits. 'Figure 8' is a grime-embellished opener, fixating with thick bass notes and a vicious slab of industrial noise. It's less a pleasant first number, more a deadly weapon. Across the five tracks, twigs is still intent on showcasing more - more tricks, more ideas, more curveballs. 'Figure 8' and 'Mothercreep' place her vocals in another zone, and she pendulum swings from rap to PC Music-nodding pitchy heights. The whole thing is fit to burst, an album's worth of inspired leads crammed into just shy of twenty minutes.
There's room to breathe right in the middle. 'In Time' has a pulse of its own. Instead of swarming the senses with pulsating beats and disarming synth notes, this song excels in empty space. It's the closest thing to a pure verse-chorus number she's penned since 'Two Weeks', and with a snarling mantra of "you've got a god damn nerve," it's still the sound of twigs on the attack.
'Glass & Patron' is the EP's firmest mix of simplicity and showy antics. It's a classic, in-the-club R&B number flipped on its head. Twigs begins by positing "am I dancing sexy yet?", but she holds the ropes throughout, always in control and capable of shattering convention with the flick of a switch.
Despite sharing an aesthetic with 'LP1', none of these songs would sit snugly with the debut. 'M3LL155X' is sometimes more show than substance, but it's ultimately a sign of twigs getting more confident by the second. A release in every definition, it's a relentless projection that finds its voice before being cut brutally short. 'Glass & Patron' has her demanding "now hold that pose for me," but twigs is doing the opposite of staying static. She's arguably the most focused, creativity-fuelled act to emerge from the UK for some time, and we're only just beginning to see the results.
More like this