Bloc Party make live return, debut new songs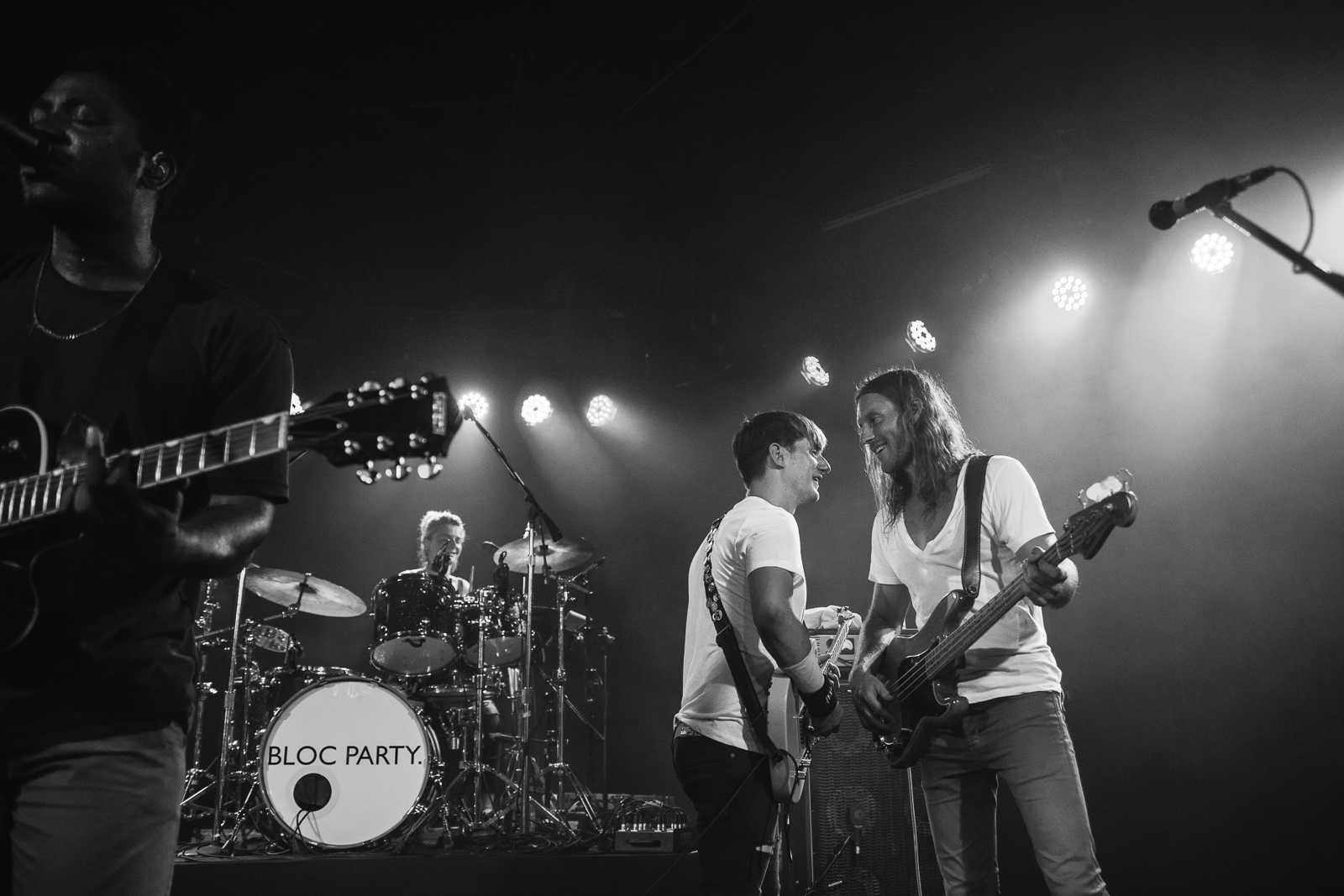 'New 1' and 'New 2' are the official names - if you can call them that.
The (almost) all-new Bloc Party made their live debut this week, playing two gigs way over in California - at The Glass House in Pomona on Wednesday, and at Los Angeles' The Roxy last night.
The band - who now comprise of Kele Okereke and Russell Lissack alongside bassist Justin Harris and drummer Louise Bartle - also took the time to perform two brand new songs - listed as 'New 1' and 'New 2' officially, but with reported titles of 'Eden' and 'Exes' according to some tenacious YouTubers in Pomona.
Bloc Party play FYF Fest in LA tomorrow, where they headline the Lawn Stage, playing alongside The Drums, !!! and late-night stars Purity Ring.
Their set list read:
New 1
Hunting for Witches
Positive Tension
Real Talk
Waiting for the 7.18
Song for Clay
Banquet
One More Chance
Trojan Horse
Ratchet
So He Begins to Lie
————
New 2
Helicopter
Flux
This Modern Love
Kele recently spoke about the new Bloc Party, saying "I feel better for it".