Reading & Leeds 2015:
God Damn talk rock n' roll and eye bogies at Reading & Leeds 2015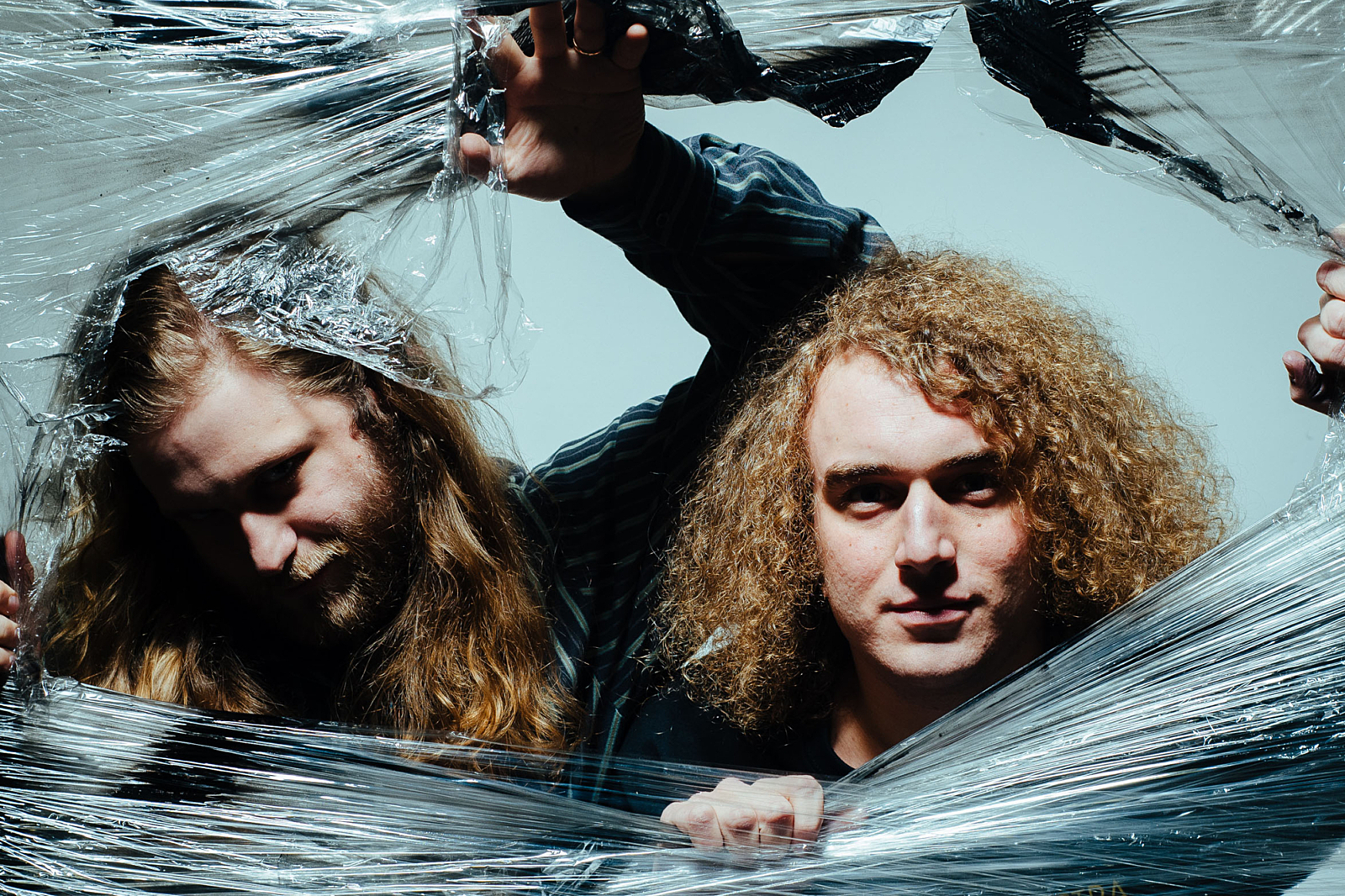 Even late night drinks with pals Drenge didn't stop Thom and Ash slaying The Lock Up.
An hour on from their set at Reading Festival's The Lock Up, God Damn are god damn knackered. "An eye bogey!" exclaims the band's Thom Edwards, "that's gross, let me sort it out." "I'm fine!" protests Ash Weaver, ducking away.
God Damn's haziness is understandable. In the lead up to releasing their debut album 'Vultures' back in May, the duo toured and worked relentlessly for three years. For the past few nights, their ethic has been much the same. They've squatted - "in our agent's old flat" - played a pre-festival show last night in Reading, and rounded it all off with a nightcap with their mates Drenge, in the early hours of this morning.
"It was the festival I used to go to, Reading," says Thom. "Before I joined a band," he laughs, "and couldn't afford festivals anymore. I was chuffed to say the least when they asked us to play. The Lock Up," he adds, "that's the gnarlier tent, init."
With a hungry crowd singing back every word of their new album today, God Damn are elated. "It's nice to see people in the t-shirts, singing the songs - it all came out the woodwork today," nods Thom. "We were walking through, and a bunch of kids came up to us, and were really excited. I remember I used to be like that, when I saw a band I liked walking through the field."
"We made Rob from Drenge wear a God Damn t-shirt on stage," Thom adds. "We saw them earlier and they were like, oh, 'where are your Drenge t-shirts?". Ash looks downcast. "We felt pretty guilty about that," he says.
God Damn have had a hectic summer of tour dates, with the weirdness all culminating in a Belgium forest. "Ash was playing football with some kids, while I was running out of breath," Thom says, starting a storyline that seems fairly benign. "And then I got distracted," he says, whizzing off on a curveball, "by some scuba divers in a wooden house filled with water, playing chess. I was knackered, out of breath, and slightly too drunk for all that. I tried to climb in the tank but the tour manager grabbed my ankle and stopped me. Rock and roll."
Following their show at the Leeds leg of the festival, God Damn are taking a well earned break, though predictably they'll still be working on music. "We're having the longest break we've ever had," Ash says, "though we'll still be keeping busy behind the scenes."
"We're going to continually release stuff, singles here and there leading up to another album," says Thom. "We don't really want a break, it'll be seamless to the next one. We're going to do it all again. And then we're going to pass out. And then we'll stab each other, won't we," he grins at bandmate Ash. "And then hug each other. He's tired, bless him!"