Demorep:
Bikini Kill share previously unheard demo 'Ocean Song'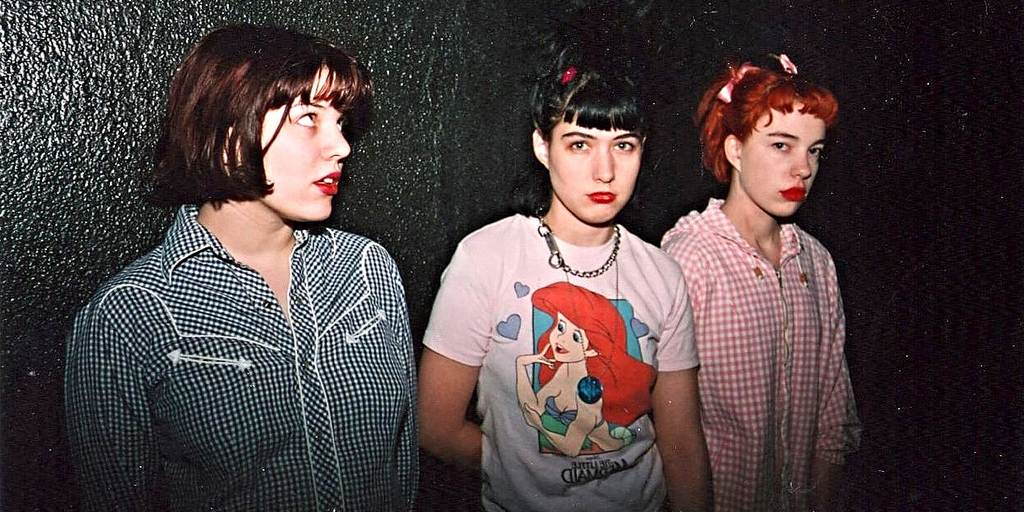 It follows on from 'Playground' - another demo from sessions for the band's 1991 debut cassette 'Revolution Girl Style Now'.
Bikini Kill have shared another previously unheard demo from sessions for their debut cassette 'Revolution Girl Style Now.'
'Ocean Song' was recorded around the same time as the legendary riot grrl staple, and according to frontwoman Kathleen Hanna, the song is inspired by her experiences working for the SafePlace women's shelter in Olympia."I felt crazy, I felt like I'd been dropped in the middle of the ocean, and I was screaming, 'Look at all this stuff that's happening,' and was just making dolphin noises, nobody could hear me," Hanna told The New York Times.
Along with previous demo release 'Playground,' 'Ocean Song' will appear on Bikini Kill's upcoming reissue of their 1991 debut demo tape 'Revolution Girl Style Now.' There will also be one more previously unheard demo on the tape. The reissue will be released for the first time on CD, LP and digitally on September 22nd. A reproduction of the original cassette tape will also be up for grabs. The band also plan to reissue the full-length albums they made together before disbanding in 1997.
Listen to 'Ocean Song' below.