Have You Heard?
Girl Band - Pears For Lunch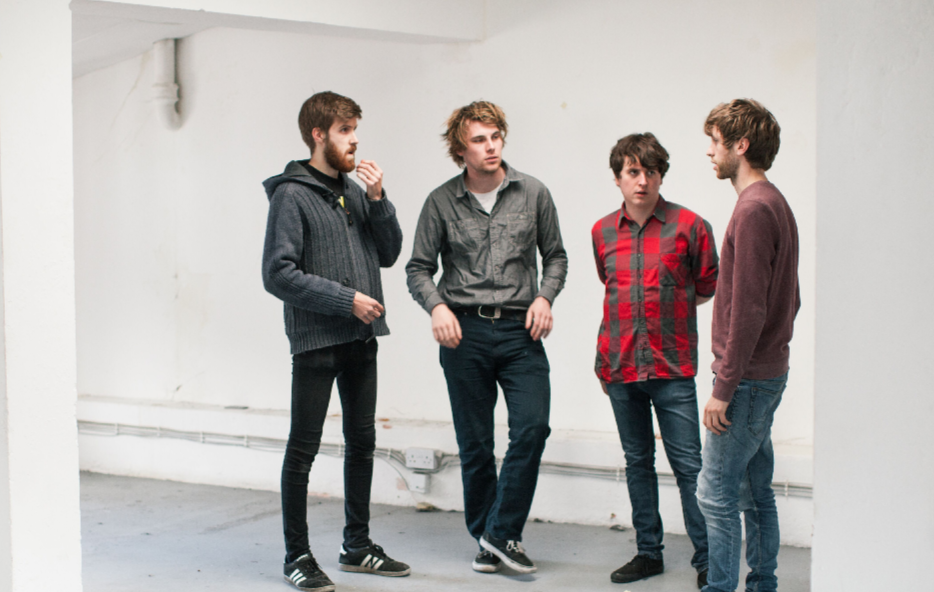 Imagine pulling out all of your unfiltered thoughts in lumps of destructive, fizzing, neon coloured jelly. Welcome to the sound of Girl Band.
If you've ever woken up in the morning, attempted to up those potassium levels with eight bananas, and gone for the shortest jog ever "around the gaff" in a half-arsed health kick, your incredibly specific anthem has finally arrived. 'Pears For Lunch' - lagging along at wobbly-breakneck speed, all bleeping, tenacious guitars and foghorns - has long been one of Girl Band's most formidable beasts live.
Dara Kiely typically plays a rocket-fuelled game of join the dots with his imagery choices, and in 'Pears For Lunch' he tips out all the unfinished, often nonsensical, fragments zipping round his cranial matter into one big, delicious mess. Live, this is a drawling, incomprehensible onslaught of fast combusting energy, but here it takes on a different kind of more audible fascination. Yelling manically about looking crap with his top off, digestive fingernails, and watching Top Gear with his trousers down, nappy rash cream smeared all over himself, Kiely is a totally unique band-fronting force. Imagine if it was possible to painlessly saw the top of your head off, and pull out your pure, unfiltered thoughts - about everything from facial hair bleach, to tap dancing octopuses and pissed off otters - in lumps of destructive, fizzing, neon coloured jelly. Welcome to the sound of Girl Band.
WE'VE GOT A FAVOUR TO ASK
We're often asked by potential advertisers about you, our readers. So we'd really appreciate it if you'd offer up a bit of information about you, and your music-loving habits by filling in our 2019 readers' survey.
Click here to reach the 2019 DIY readers' survey.
(Don't worry, none of what we're asking for is personally identifiable - and no questions are compulsory.)