Album Review
Girl Band - Holding Hands with Jamie
3 Stars
This deadly work could've forced an apocalypse if delivered with more conviction.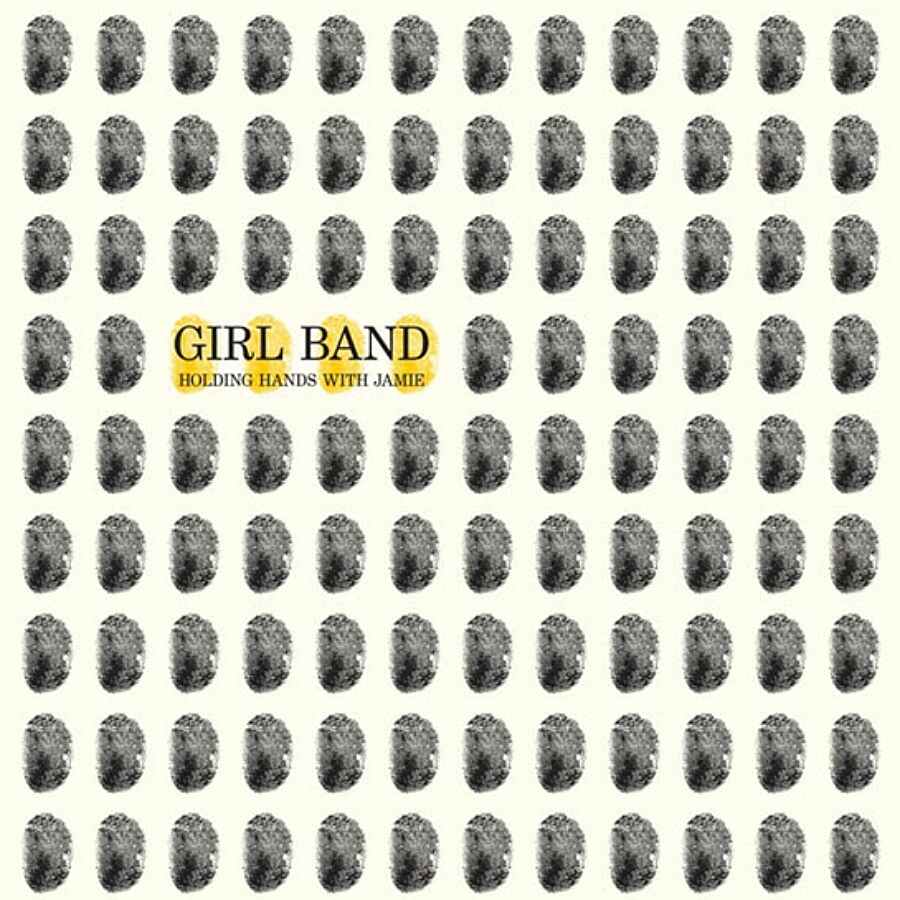 For every strangled embrace, tug of a t-shirt and pulling-out-hair motion, the dark and introverted world of Girl Band has always looked destined for bigger things. Live shows have cemented the Dublin group as a unique prospect. They wrestle with noise and always come out the victor. Alan Duggan projects stabbing guitar parts whenever he fancies, while frontman Dara Kiely undergoes a mid-mid-life crisis night after night. Tormented but tongue-in-cheek, their take on brutish force is unlike anything else out there.
Replicating this intense, hypnotic live game on record was never going to be easy. With their 'Holding Hands With Jamie' debut, however, they look to have given up the fight from the beginning. Self-produced, it barely mirrors the sense of restraint, control and execution that tightly winds itself around their shows. Instead, the record is delivered as a forceful mush that relies on its oddities to still stand out in a crowd. Opener 'Umbongo''s noise should come in waves - instead it bursts through the door and stampedes out the other side. With 'In Plastic' and 'The Last Riddler', they might as well have placed a single microphone on the floor and hit record.
It's an opportunity missed, in that sense. But make no mistakes, when this debut kicks and screams the right way, it still sets itself apart. Kiely is a bizarre lyricist. Half his lines are clear cut-throat jokes, while others point towards genuine fear and paranoia. One moment he'll be barking about a "chicken fillet roll", the next he'll be citing days spent holed indoors, looking "crap with my top off". Humour and unrest trade blows from one song to the next. The non-sensical becomes a source of fascination. Kiely is one-of-a-kind on stage and off. His finest moment arrives with screams of "Nutella! Nutella! Nutella! Nutella!" on 'Fucking Butter', where a trip to the shops goes haywire. And on the monstrous 'Paul', Girl Band finally find their zone, ranging from simmered-down to earth-shattering with the flick of a switch.
To write off a record simply because it doesn't match the ferocity of live shows would be foolish. 'Holding Hands With Jamie' remains an untamed beast that'll pave the way for Girl Band's unstoppable ascent. There remains a nagging feeling, however, that this deadly work could've forced an apocalypse if delivered with more conviction.