Premiere:
Gnarwolves announce new 'Adolescence' EP, reveal 'The Waiting Line' video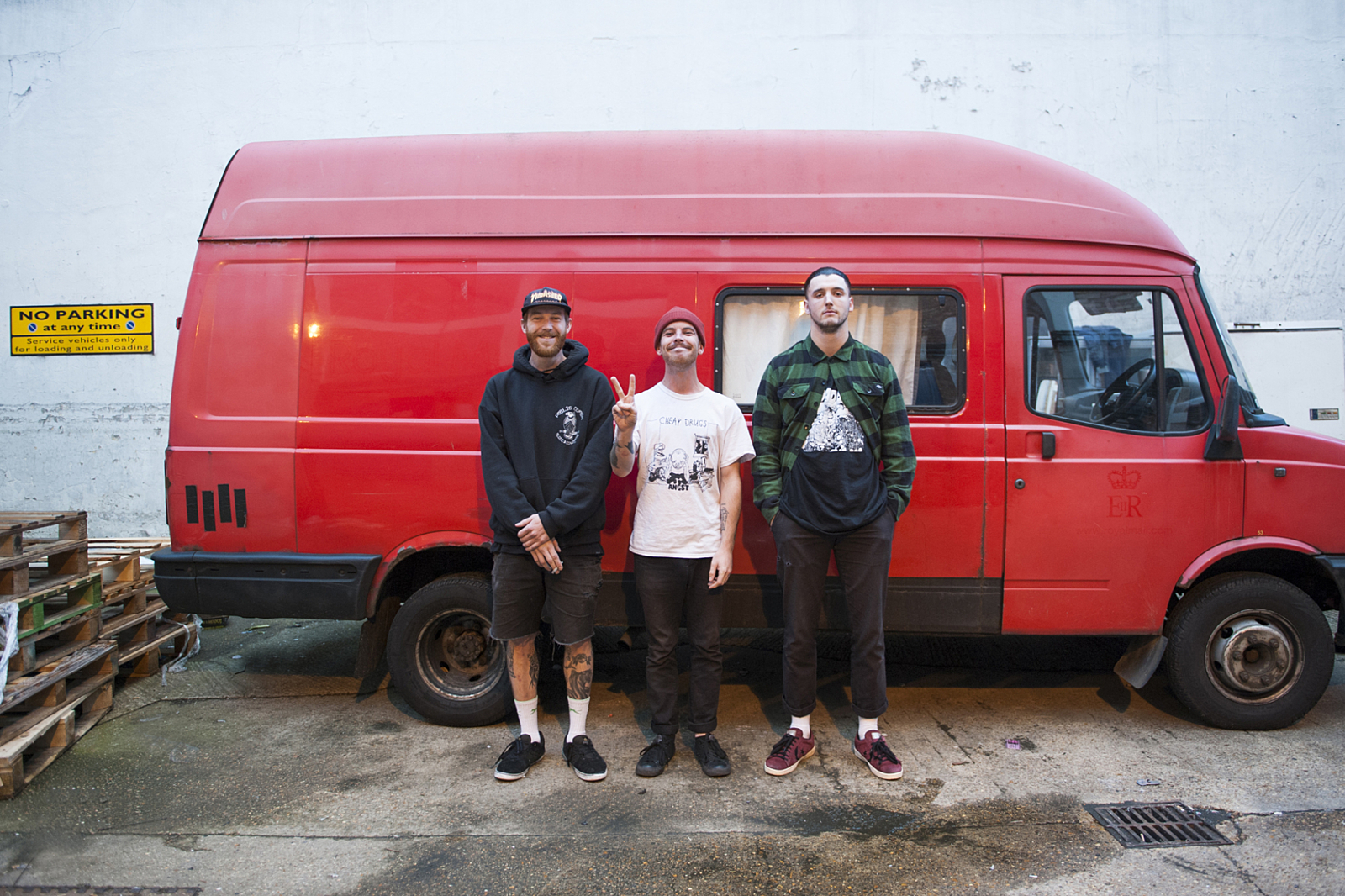 The trio will return this November with a new four-track offering.
It may have been over a year since Gnarwolves last filled our ears with new music, but now that's all set to change. The Brighton-via-Cornwall trio have announced plans to release a brand new EP later this year, and DIY have the first listen to its opening track.
Recorded with Lewis Johns at The Ranch Production House earlier this year, the band's latest offering comes in the form of 'Adolescence', a four-track EP set for release on 13th November through Big Scary Monsters / Tangled Talk. Taking inspiration from the heavier end of the musical spectrum, it clocks in at just nine minutes in total.
"We tend to get pretty influenced by the music we listen to in the van," explains Thom Weeks, of their newest tracks, "so this record definitely has a DC hardcore vibe to it. It's heavy, it's short, and it's probably the most agitated we've sounded on record. Thematically, the songs are about having a crisis of faith with society."
The first taste of their EP comes in the form of opening track 'The Waiting Line', which comes accompanied by a brilliant self-shot video of the band having a good old sing-song in their adopted home: the van.
Check out the tracklisting of 'Adolescence' and take a first listen to 'The Waiting Line' below.
1. The Waiting Line
2. Daydreamer
3. Blondie
4. Bad Dreams

The band are also, unsurprisingly, heading out on a massive tour of the UK and Europe shortly alongside Spraynard. Their full touring plans are as follows.
NOVEMBER
17 JH Kavka, Antwerp, BE
18 International, Paris, FR
19 Wiilemen, Arnhem, NL
20 Dynamo, Eindhoven, NL
21 MTC, Cologne, DE
23 Hafenklang, Hamburg, DE
24 Cassiopeia, Berlin, DE
25 Durer Kurt, Budapest, HU
26 Arena, Vienna, AT
27 Centro Sociale Rivolta, Marghera, IT
28 Dalla Cira, Pesaro, IT
29 Honky Tonky, Seregno, IT
30 TBC, Luzern, CH
DECEMBER
01 Saint des Sains, Toulouse, FR
02 Scene Michelet, Nantes, FR
08 Junction, Plymouth
09 The Rainbow Warehouse, Birmingham
10 Sound Control, Manchester
11 The Key Club, Leeds
12 Audio, Glasgow
13 Corporation, Sheffield
14 District, Liverpool
15 Bodega, Nottingham
16 Exchange, Bristol
17 Sound Circus, Bournemouth
18 Underworld, London
£7.00
Buy Now