Premiere:
Amateur Best streams 'The Gleaners' in full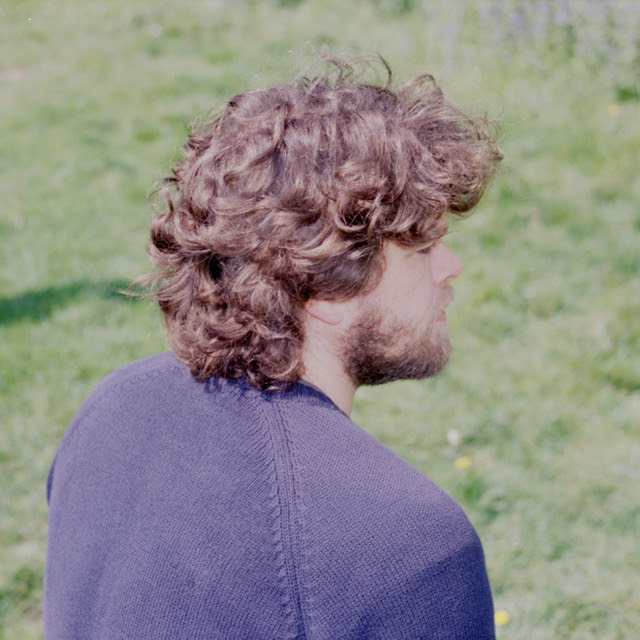 Plus check out an exclusive guide from Joe Flory on his addictive second work.
For his second Amateur Best album, Joe Flory decided to get personal. Without getting cabin fevered in isolation, he created most of 'The Gleaners' on his own. And he used the time to think about years gone by, his fleeting youth and how it reflects on where he is today.
Put together over the course of three years, Flory's latest began drenched in concept, but he soon decided to focus on hooks and personal observations. It results in the funk flicks of '19', the sweet aftertaste of 'Marzipan' and the after-dark glow of 'Nightshifter'. A good while since debut 'No Thrills', the follow-up has Flory up there with Metronomy's Joseph Mount in forging ultra-sharp, melancholic pop that's ready to be embraced by thousands.
To help make sense of this ultra-personal LP, we asked Amateur Best to give his own account of 'The Gleaners'. Check out his guide below an exclusive stream of the album.
Out 2nd October, pre-order 'The Gleaners' via Brille Records.
This is actually the most collaborative track on the album, and features some beautiful keys by my friend Spencer Zahn and strings by The Kaiser Quartett.
This was written in a skeletal form at the kind of tail end of my first album 'No Thrills', so it also provides a nice bridge to this album. I'm just singing 'Hey I'm here still doing my thing'.
This was the first track I wrote for this album where I felt like I was onto something. I had bought a new drum machine which I was very enamoured with and as you can probably hear I was having a lot of fun.
The song is called 19 because I felt like I was singing to myself at that age. I was 29 at the time so you know, tens years older...wiser? Maybe, but I'm not sure.
I think getting older can be a little disappointing but also there's a lot of relief. My naive years were a little over extended. As fun as it is to feel like anything and everything can happen it's pretty bewildering too.
Some ace piano from Chilly Gonzales on this one. His musical vocabulary is huge and I feel like he really nailed the bittersweetness of this one.
At the moment this is my favourite track on the album. It's very complete, and almost like a palindrome in it's structure - it feels like whichever was you flip it it will be correct.
Thematically it's also very dextrous, I like to think that two different listeners would be able to say that is is about different things, and they would both be right.
This comes from a period in the album process where I was like 'Right ok, lets write some fun dance style music.' Of course you can hear that influence, but it needed a remix for people to get it as a dancefloor track. Ray Mang did a good one that has gone down very well I think.
I think it's a fun song, but inevitably with me I always have to spit in the punch so there's a little bile in there too.
I often have films on in the background when I'm working and they will help provide some of the atmosphere for my vocal performance or just the general feel of the track. I was watching a lot of John Carpenter at during this one and you can hear a lot of the 80s horror synth influence in there. And of course 'They Live' is one of his most famous films, but actually I didn't watch that one. This was more 'Assault on Precinct 13' and 'Big Trouble in Little China'. Paranoid but fun(ky).
This is the first time I've really tried to make proper piece of instrumental music that's not just an interlude or something. I find it difficult because I worry it will be really boring. However a lot of people I showed the album to early on liked it. I realised that most of the albums I love actually draw their power from the music and textures, not just the vocals. That might sound incredibly obvious but It was a real epiphany fro me. I'm gonna try and do more in the future. This song also has a nice story because I wrote it to soundtrack my part time job which is repetitive cycle delivery work. The peaks and flourishes are all meant to illustrate the moments of total freedom I feel riding my bike all around random bits of Birmingham.
This is the most personal song on this record. I wrote it for my girlfriend and I as a reminder to ourselves that things can be difficult and the world is a dark and scary place, but we'll be fine. We will survive. She doesn't really like this song! This was another collaborative one with live drums from my mate Sim Rodgers and guitar and keys from Andy McDonnell and Spencer Zahn.
My girlfriend had a job in the care sector that she liked but it was quite intense. She had to do night shifts and they totally fucked her up. It's a song of two parts, and the first section soundtracks the hours of nothingness and waiting around, and then when it gets more hectic that's the sound of her being utterly disorientated and freaked out the day after a nightshift. Our conversations would be a bit like this when I woke her up by being too noisy or something.
This song took absolutely ages to get right, and although it's quite catchy I think it takes a little while to get into this one. I was feeling pretty shitty about stuff in general when I wrote it, and as I often do to counter those feelings I wrote a song about it. In my mind the Leviathan is this all powerful force of nature that lives inside of me that can't be killed and will never surrender.
This song is perhaps sonically most closely related to my previous album. I like it as an album closer because it's quite ambiguous, and I love that in an ending. This one is also about my girlfriend but we'd only just met and it was all a bit up in the air at the time cause we lived miles apart. I think in a sense I like it because it's a reminder that we had to fight a bit to be together. And we did. And it was worth it!
More like this
'Marzipan' is streaming now, taken from an October LP.