Live Review
Menace Beach, Barfly, London
1st October 2015
On the surface it's chaos, but underneath there's an arc of something like a story.
To a lot of bands, producing wave after wave of thick, trembling scuzzy rock would be enough. Not for Menace Beach - they have their sights set on much more. It's in this, in their varied and inventive intricacies that they really shine. On the surface it's chaos, but underneath there's an arc of something like a story, slyly flowing along. Tonight's is a set that feels planned out and fine-tuned and yet still maintains the energy of something much less organised. A little way in, as they become settled and the first zaps and fluxes of 'Super Transporterreum' shoot into being, the Leeds five-piece are launched briefly away from the terrestrial and into space. Second guitars and keyboards become otherworldly, bending and screeching as the mighty riffs on top continue to rage. It's the first of a few subtle but definite changes in energy throughout the set that zips in and out for a few songs before things come crashing back down to earth.
Now very much grounded the intensity is raised, every gap and pause for breath suddenly filled twice over. Tracks from this year's debut album 'Ratworld' are suddenly given added bite as they morph into something much larger than their studio incarnation. Again though, it's not long before something else edges in, among what is already very much a complete sound there's still somehow room for merry pop lines to muscle their way into the fray for a brief stint. Guttural sound waves become playful and cheeky, twirling and jumping as they continue to pummel the walls.
With so many tricks and flares weaving their way in and out of what is ultimately a straightforward, tried and tested format, Menace Beach could easily be in danger of overdoing it. Every track is brought more alive than on record and yet they never come close to feeling over the top. Everything on stage remains calm and cool. Frontman Ryan Needham drifts euphorically about the stage, arms raised and bar the occasional sideways grin, Menace Beach never loose their composure. This is a band who are acutely aware of every detail of their performance and the result feels smooth and complete.
Though sometimes beastly licks threaten to break free of Menace Beach's carefully constructed pen, they never stray too far. As the one two punch of 'Fortune Teller' and 'Lowtalking''s final sing-song swagger fade there's a brief moment of stunned silence throughout Camden's Barfly. Tonight Menace Beach have tamed a wild animal; dressing it up, painting it's toenails and parading it about the stage without so much as a hint that they have anything other than total control.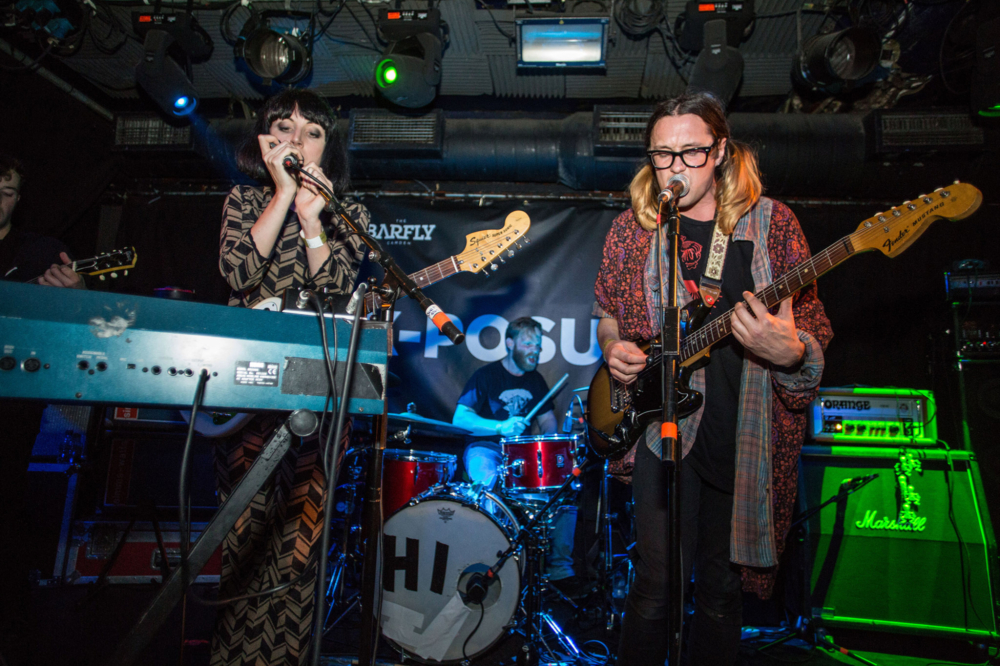 Photos: Emma Swann

Get your copy of the latest issue