Premiere:
Public Service Broadcasting share new galactic track 'Korolev'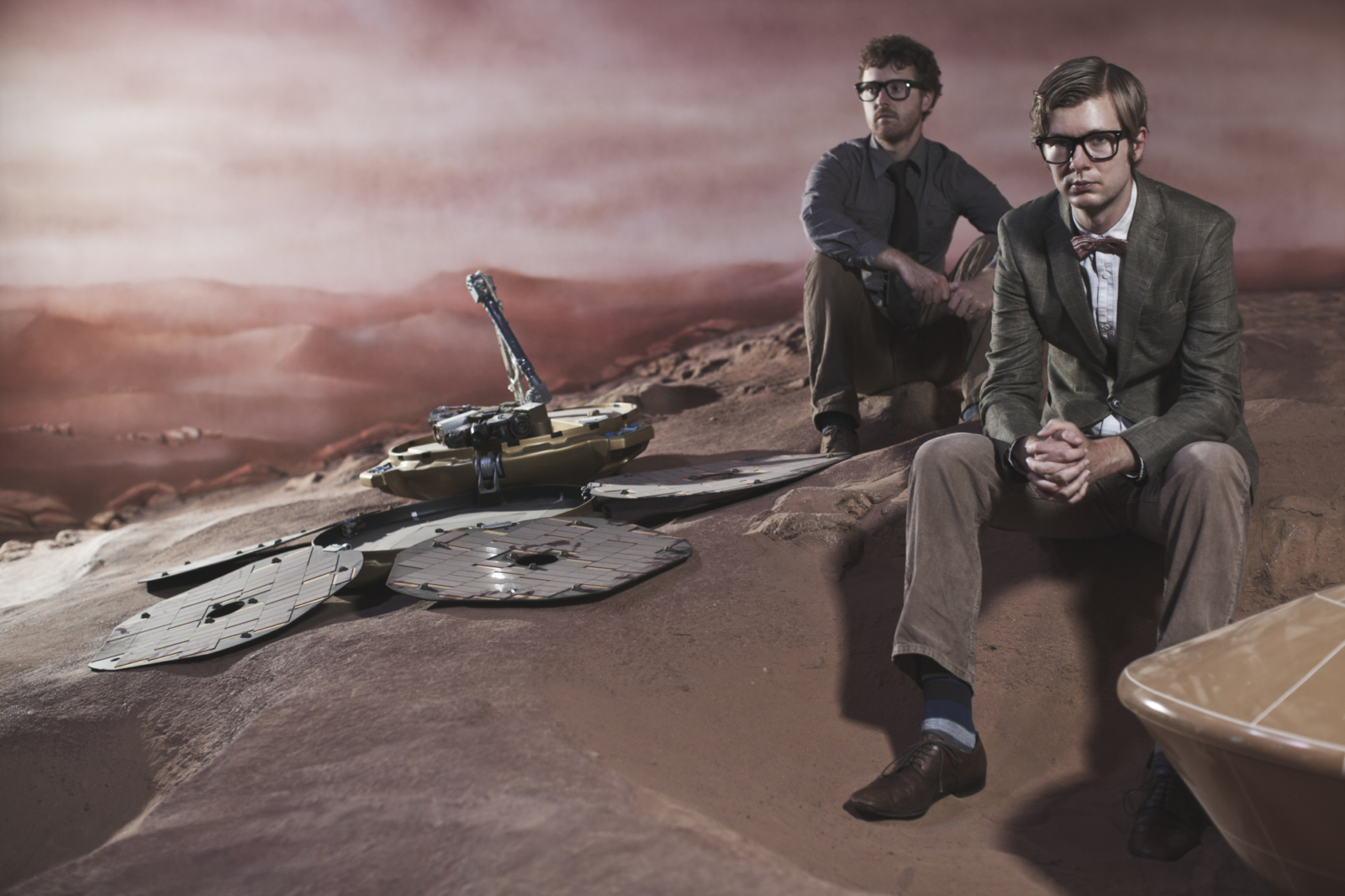 It appears on the London-based band's upcoming space-themed EP, 'Sputnik/Korolev'.
Public Service Broadcasting have shared 'Korolev,' the second preview of their upcoming new EP 'Sputnik/Korolev'. The release follows the band's second album 'The Race For Space,' and pulls out similar space-flavoured themes. The extended play comes out on 12" vinyl, CD & digital on 20th November.
New track 'Korolev' takes its name from the bloke behind many of the Soviet Union's spaceships, Sergei Korolev. Known ominously as "The Chief Designer," Korolev had a big hand in many different nifty creations, one of those being the Sputnik (also referenced by Public Service Broadcasting on their EP title-track). His early death in 1966 was a significant one; it meant the USA pipped the USSR to the post in the race to land a man on the moon.
Accordingly, 'Korolev' has space-aged, futuristic leanings. Bloops appear and then zoom away like meteorites registering briefly on a NASA radar, and the bass-line fires up with the fury of a shuttle launching from Earth into orbit. The radio is distant and muffled by galactic textures, the occasional, urging "higher, higher," breaking cleanly through the moon-dust.
Public Service Broadcasting are also off on a UK tour in November. They play the following dates, including a massive show at Brixton Academy. Tickets are available here.
NOV
17 Queens Hall, Edinburgh
18 University Refectory, Leeds
19 02 Academy, Liverpool
20 Rock City, Nottingham
21 OPEN, Norwich
26 Great Hall, Cardiff
27 Guildhall, Southampton
29 02 Academy Brixton, London
We're dead chuffed to be premiering Public Service Broadcasting's 'Korolev'. Hit play below.