Interview:
El Vy: "It's an album of guilty pleasures without the guilt"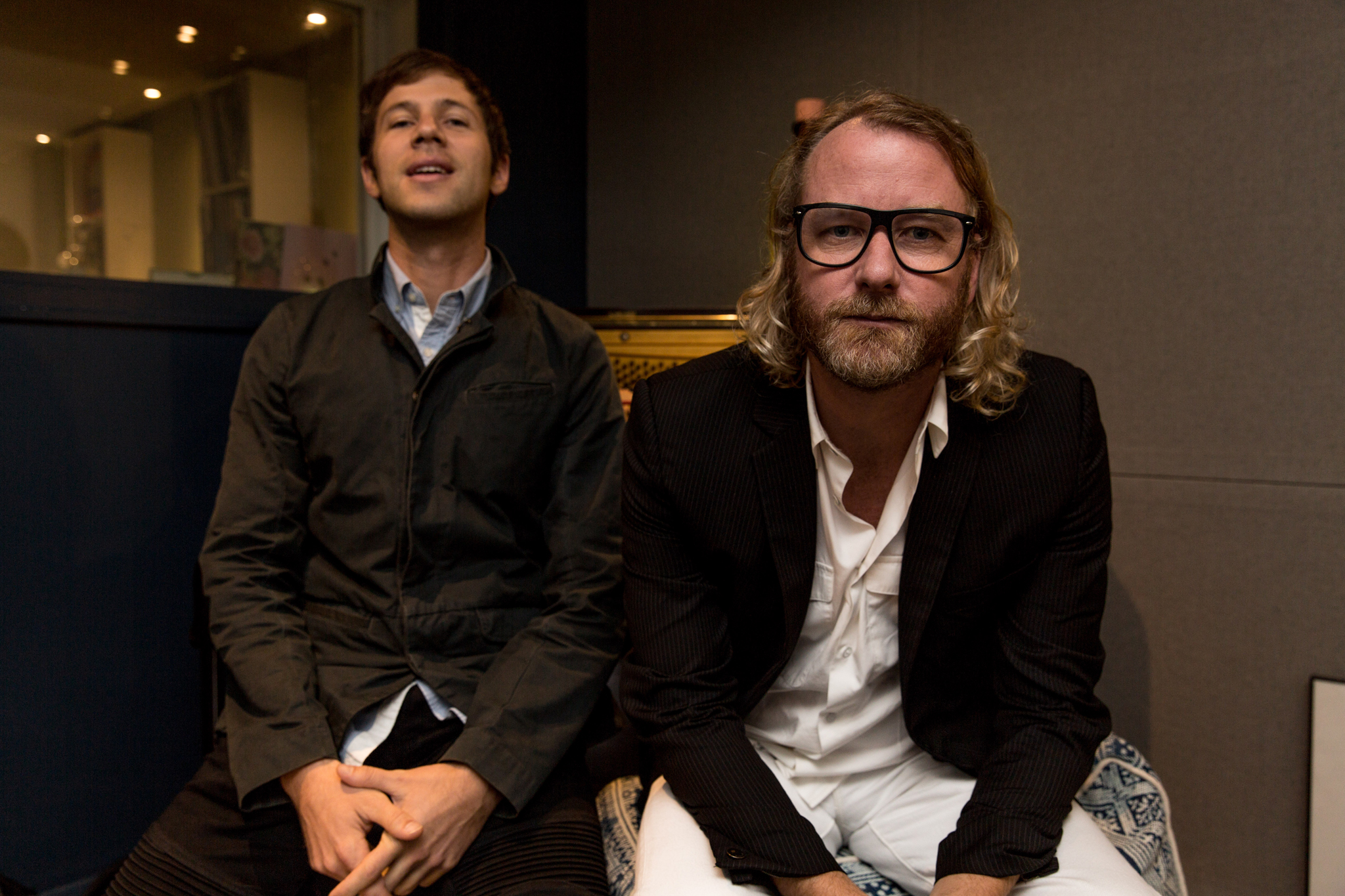 The National's Matt Berninger and Menomena's Brent Knopf have joined forces for a debut album.
"There were the little wisps of clouds forming in the sky a while back. We talked about it, shared a few ideas here and there, but the storm-front - and the hail and rain - didn't coalesce until last year." When discussing how El Vy, his musical collaboration with Matt Berninger, came into being, Brent Knopf talks in weather metaphors.
El Vy (pronounced like the plural of 'Elvis') is a project they've been thinking about for years, after a friendship that has spanned nearly a decade. Listening to their debut record 'Return to the Moon', to continue those weather comparisons, it's the breezy effortlessness of the music that strikes you most. There's a chemistry and natural pizzazz about the whole album that makes you feel like they've been working on this album for years. Yet, Brent wasn't even always sure the collaboration would happen.
"Menomena and The National toured together years ago to half-full rooms and we became friends," he explains. "Then a couple of years later Ramona Falls played a couple of shows with The National as well. Matt kind of mentioned the idea. He was like "Hey, would you ever want to work on some songs together?' and I never took him seriously, because by that time The National were becoming more than a full time job. I don't think I really thought it would actually happen until about a year ago. I never told anyone about it because I always thought it would fizzle out, but instead it picked up and it was just so much fun."
Right now the forecast is good: Brent is enthusiastic, amiable and laughs throughout. What shines through is how much fun - a word he uses repeatedly throughout the conversation - the record was to make. It sounds like that too - at times light and inventive, at others heavier and funkier, it plays on the attributes of both musicians yet also throws them into territories you wouldn't expect.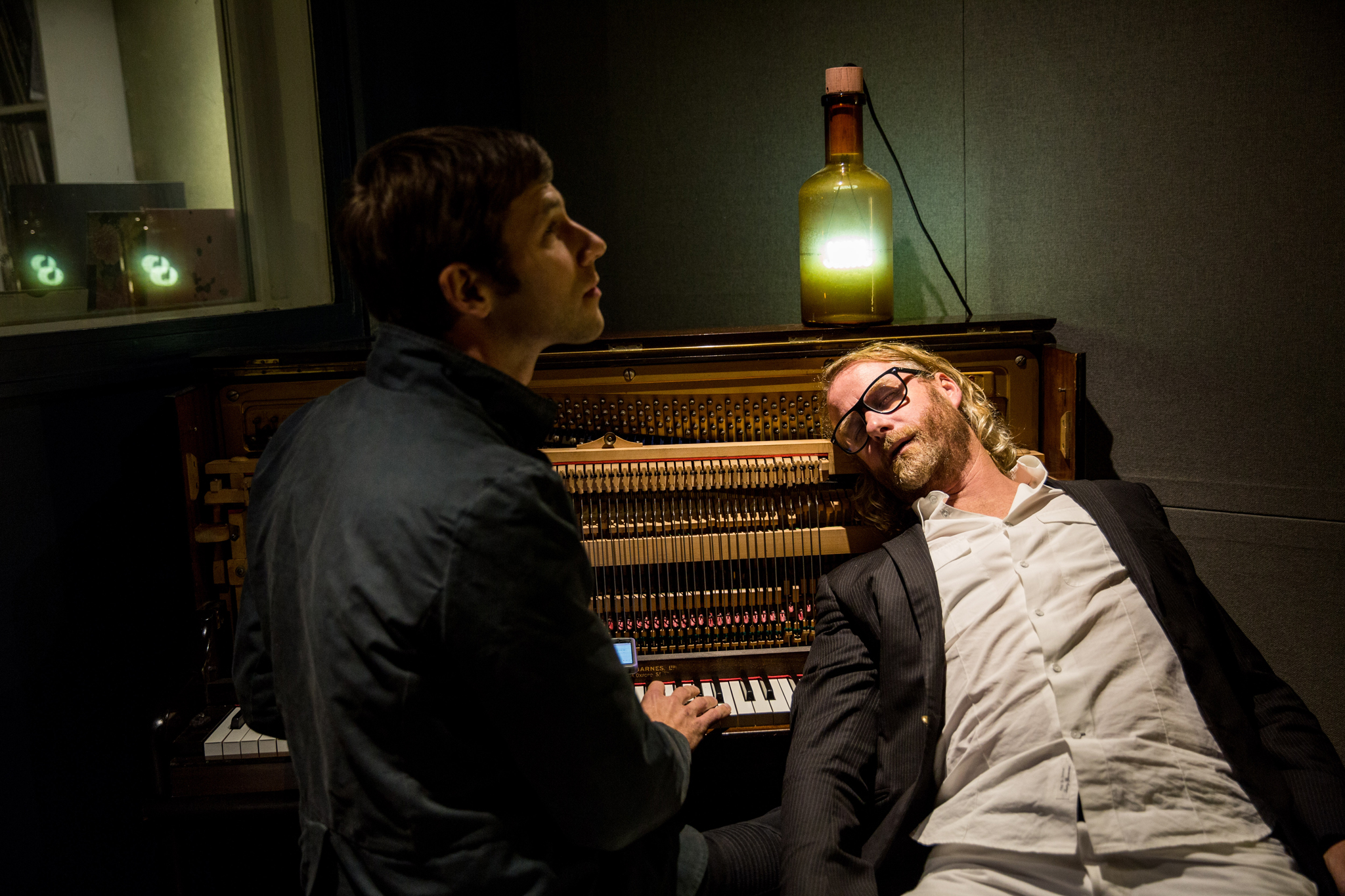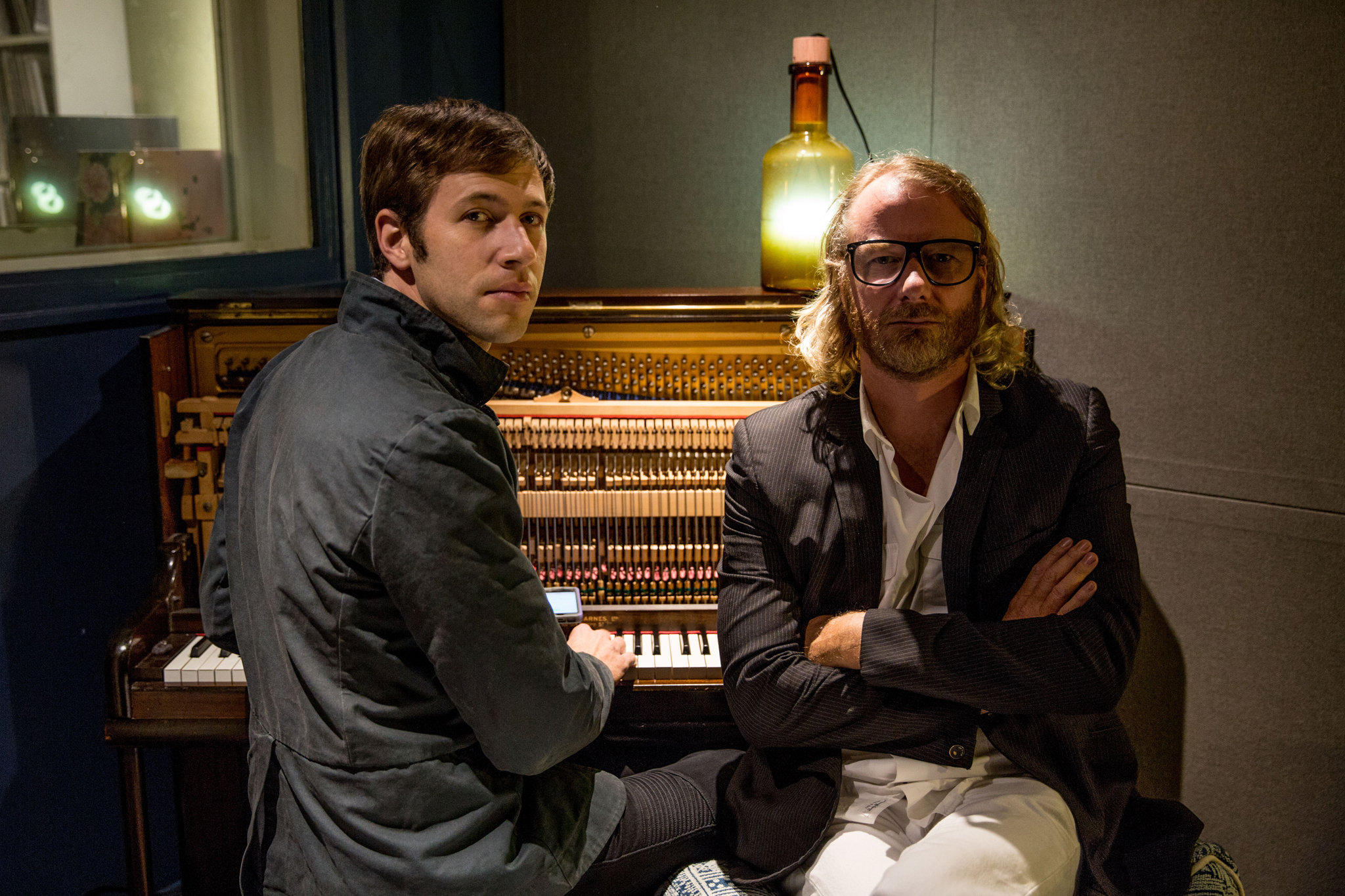 "Matt loves to work hard and that's really contagious. It was a lot of fun. I think we both felt like that. Matt likes to say it's an album of guilty pleasures without the guilt and I think that's true. I think, left to my own devices, I would make gloomy, introspective, despondent music and Matt's songs can take that form too, but with the El Vy record we were really able to take a wide spectrum of feelings and musical moments and textures and make them work together."
"I think we got out of our ruts. I certainly feel like that. I don't think I've ever made something so breezy. Of course there are some supercharged and loud moments too but," he trails off. "...it was so much fun to make."
There's that word again. And it seems the interactive process of making the music had a lot to do with that - leading them to push each other to try new things, to keep thinking of new ideas. "I had a whole bunch of discarded ideas that I didn't think were any good, a big pile of them - maybe 400 or more songs. And I sent those to Matt. He picked out some favourites from the bunch including some that I never even thought could make a good song - and it helped change my opinion of those songs."
"He then sent them back to me with some lyrics. So I would take that, do some harmonic work that I love to do, optical illusions for your ears, I call it 'chord vertigo'. I would maybe add the bridge. And then he'd write a new melody and change the tempo and add a completely new melody. It would be 20 BPM faster and he'd send it back to me and I'd be like 'Wow' - and I'd add this new rhythmic approach. And we kept going like that up until mixing."
"I think we got out of our ruts. I don't think I've ever made something so breezy."
— Brent Knopf, El Vy
This way of working meant that songs were still evolving until right before the album was due. "There were a lot of stages of evolution, and it always took a very unpredictable trajectory. Even in the week before mixing these new moments, new melodies, new lyrics were being added. In fact, with 'Return To The Moon' the final line 'Don't make me wait for you at the corner of Eden Park / Don't make me wait for you at the Serpentine Wall' - those lines and that melody that was a last-minute addition. And that's now my favourite melody of the record."

And it wasn't just the title track that kept them going to the wire. "'I'm The Man To Be' was another buzzer beater - we were about a month away from mixing deadline and Matt was like, 'I have another idea for a new song' and I was like, 'Dude, we already have so much to do, can we just focus on finishing the songs we've got?' But that's one thing I'd say about Matt - he trusts his instincts and he was right and now 'I'm The Man To Be' is one of my favourite songs on the record. What's fun about that is you don't have the luxury of second guessing yourself when it comes that late in the game - you just have to go for it and then hope that it's good."
Over its 11 songs ("We probably recorded 20 songs and then only 14 made it towards the finish line and then only 11 crossed the finish line") it ranges from the creepy lounge-lizard funk of 'I'm The Man To Be' through the gorgeous 'No Time To Crank The Sun' and onto heavier moments like 'Happiness Missouri'. Throughout it, it's clear that this is most definitely a pair of musicians having the time of their lives, trying out new ways of doing things. So much so that Brent has trouble picking out a favourite moment on the record.
"Oh god. Let's see - I usually have favourite moments rather than favourite songs. I like hook on 'Need a Friend' a lot and I love the weird production on 'No Time to Crank the Sun' but I think my favourite moment on this record is 'Sad case' / 'Happiness Missouri' and how they kind of blend into one another."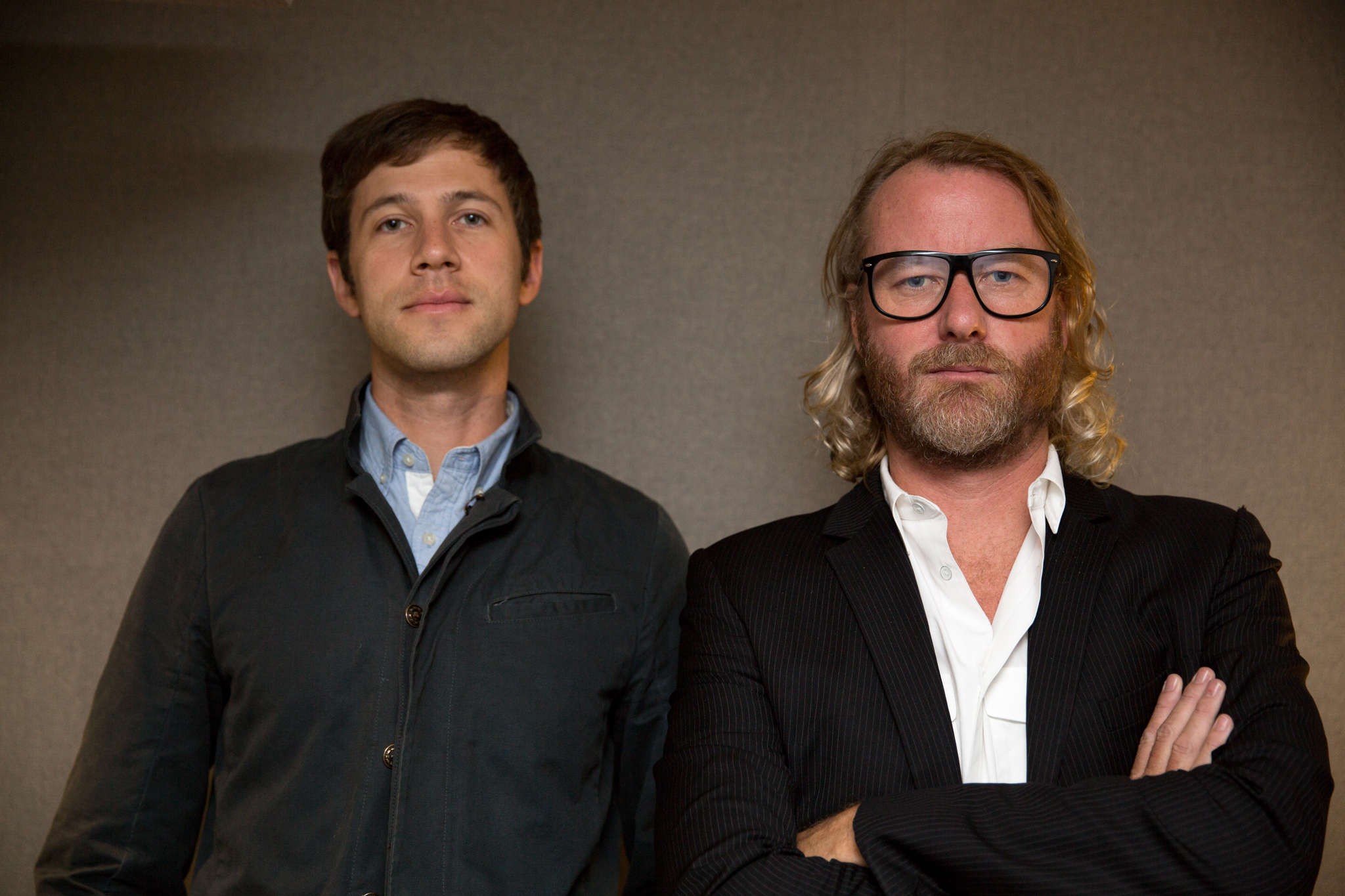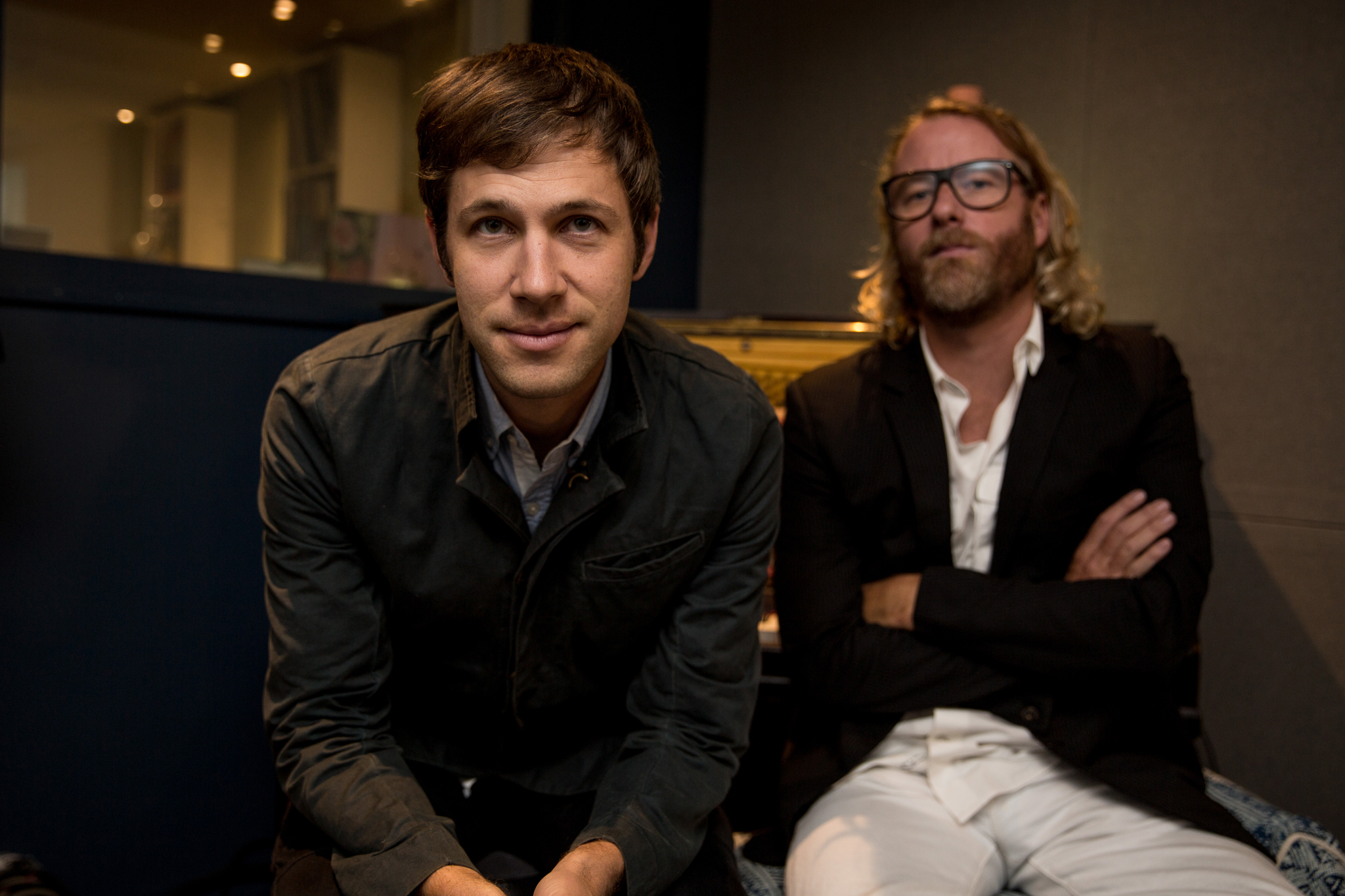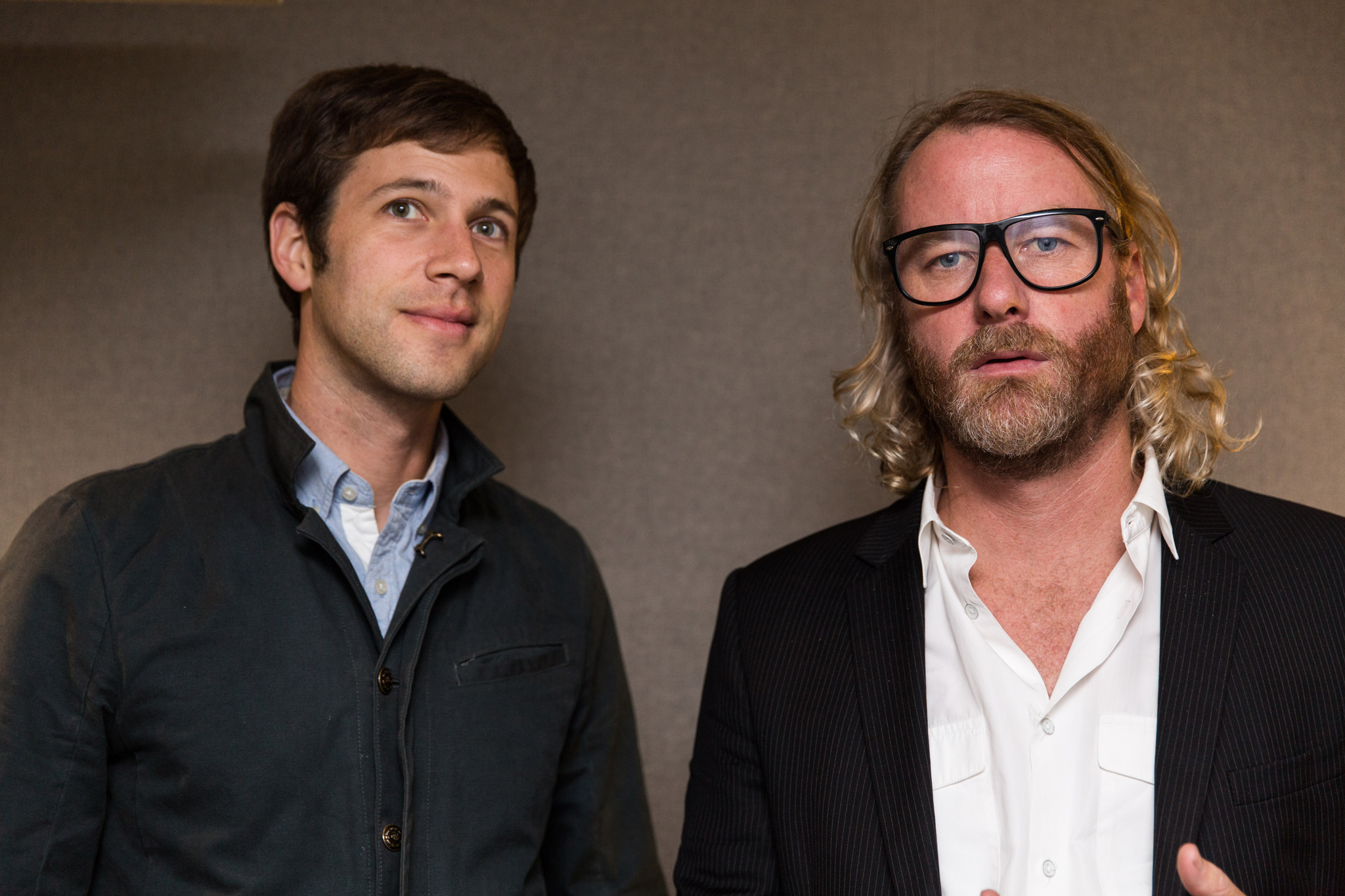 Though the album may be complete, they now have the task of making all these songs work live - something that has been keeping Brent up at night. "My life is consumed at the moment by the question of 'how the hell are we going to make this work live?' I was up til 2am preparing last night, just thinking about the upcoming shows. The songs are complex and the challenge is how to convey it live. But I can't wait. We're playing our favourite venues, keeping it humble and fun. Matt has to get back to The National and I have to get back to Ramona Falls so it's just nice to play in some venues we love."

Talk of their 'day jobs' brings up the question of what El Vy is. The press release says it's not 'a replacement or a side project but a glimpse into an alternate musical universe.' And that idea seems to have informed the name. "We were looking for a name that didn't sound like a band name, just something that sounded like a project. Added to that every other conceivable name was gone," he laughs. "We searched about 10,000 other names and they were all taken."
So will they make another record? "Who knows? We're just having fun with this record. It's always going to be a balancing act and I'm just excited we could sneak this project in – I'd love to make more songs but I'm just enjoying this. The National is one of my favourite bands and we're just a part of that eco-system. At the moment we're just having fun." Long may the fun continue.
'Return To The Moon' gets released on 30th October via 4AD.