Interview:
INHEAVEN: "Let's make that band up - the one we're waiting for, the one we want"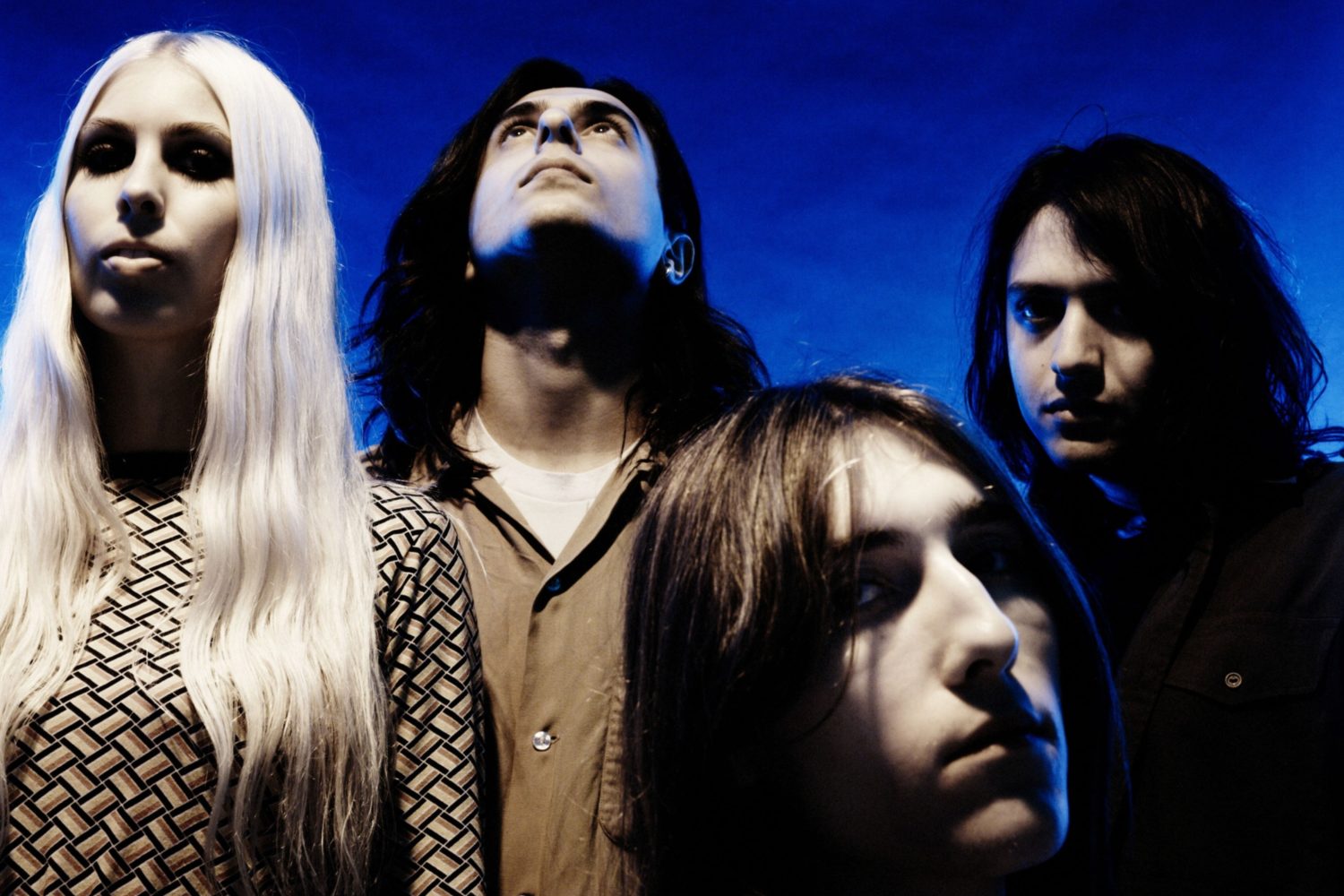 James Taylor and Chloe Little felt like they were missing out on a band to believe in. So they made one themselves. As the Neu Tour takes over, the INHEAVEN obsession starts now.
The founding members of shoegaze-pop hybrid INHEAVEN - James Taylor and Chloe Little - grew up geeking out over bands. Little would tell her mum she was staying at a friend's house before travelling to London to see Babyshambles. Taylor was more of an introvert. "I'd obsess over each song and listen to things in isolation." When the pair hit their twenties, they realised the age of obsession had passed by. They weren't jumping out of their skin to buy a pin badge. They weren't queueing outside of record shops to buy their favourite band's new release. With that gap still nagging at them, they decided to fill the void by forming a gigantic force of their own making.
Two years after having their first practice session, they're kicking and screaming into the foreground. INHEAVEN are loud. Not in the sense of wanting to turn eardrums to rubble. More that they have big, bellowed-out ideas backed by a steadfast belief. New single 'Bitter Town' is an anthem for kids who've been crying out for one.
"We felt frustrated that there wasn't a band we could grab onto," declares Taylor, who quickly found an answer for that problem. "Let's make that band up - the one we're waiting for, the one we want."
The gusto with which INHEAVEN deliver everything - they come off as fictional. The stories of escapism circuiting around 'Bitter Town' speak for thousands - they're not just introverted, personal accounts. It's as if from day one, Taylor and Little realised they wanted to be gigantic. "As a kid, I obsessed over everything," says Taylor. "I was proud to tippex a band name on my bag." Being fair, there are hundreds of bands getting this exact treatment today. From a headline Reading Festival crowd to the "mom" or "dad" comments under a pop star's tweet, enthusiasm manifests itself in different ways. But INHEAVEN are grabbing a slice of fandom for themselves.
They started out two years back with a rehearsal in South London. Before they'd even made their first proper song, Little produced a video for what would become 'Regeneration'. "That was the first thing we had. It got our brains going," remembers Taylor. "Weirdly, we had the visuals first. It was a blueprint."
But everything leading up to now has been about touring. "We always knew we wanted to go on tour - leave and not come back for two years. But to do that, we needed everything." With tons of songs under their belt, they're ready to get flung out onto the road with zero inhibitions. "If you wanna be in a band, that's what you're doing it for. We're all a bit too sensitive to go out every night, so we have to take it steady. Maybe we'll have to pace ourselves. Speak to us after," he says, referring to the Neu Tour that kicks off this October. It's set to be the first step towards INHEAVEN's eventual domination.
DIY Presents... The Neu Tour 2015 visits Brighton's The Haunt (13th October) and London Dingwalls (14th). Taken from the October 2015 issue of DIY, out now.

Get your copy of the latest issue
Records & Merch
£10
£15
£3