(Apple) Watch:
Battles unveil technicolour 'Dot Net' video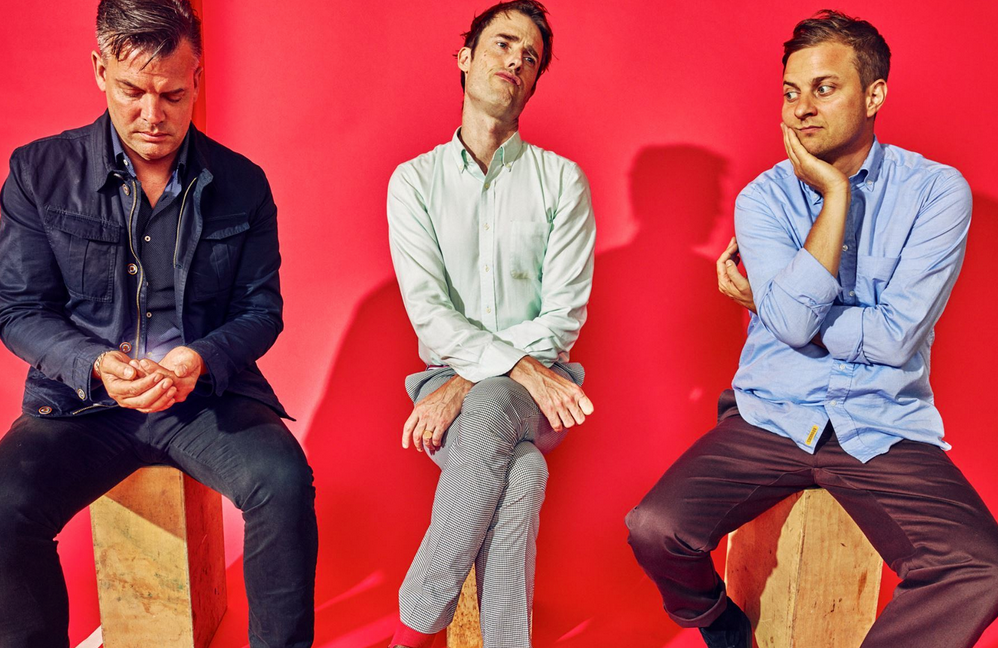 Specifically designed to look "dope" on an Apple Watch, the new video is suitably glitchy madness.
New album 'La Di Da Di' is out in the world, but Battles' madness shows no signs of slowing if their new 'Dot Net' video is anything to go by.
The first in a new, Warp Record-curated series for Channel 4's Random Acts, the video deals in glitching, anime-aping visuals. To say it's frantic would be a teeny bit of an understatement.
"The exploration of the digital territory between abstract graphic user interfaces, polyrhythms and human interaction was a paramount inspiration of this video," said director Ben Jones in a press release. No idea what any of it means? Nah, us neither. "Prodding and proving the causality of passive engagement vs hyper-addiction concerning the influence of "screen time" (using the video and audio of an iPad or iPhone or etc….), he continues, equally confusingly. "In the end we kept returning to this jump off: "is this a dope music vid to have on your Apple Watch? Yes or No?" That bit we get.
Check out the video below.