Playlist:
Swim Deep's 'Dress To Impress' dressing room playlist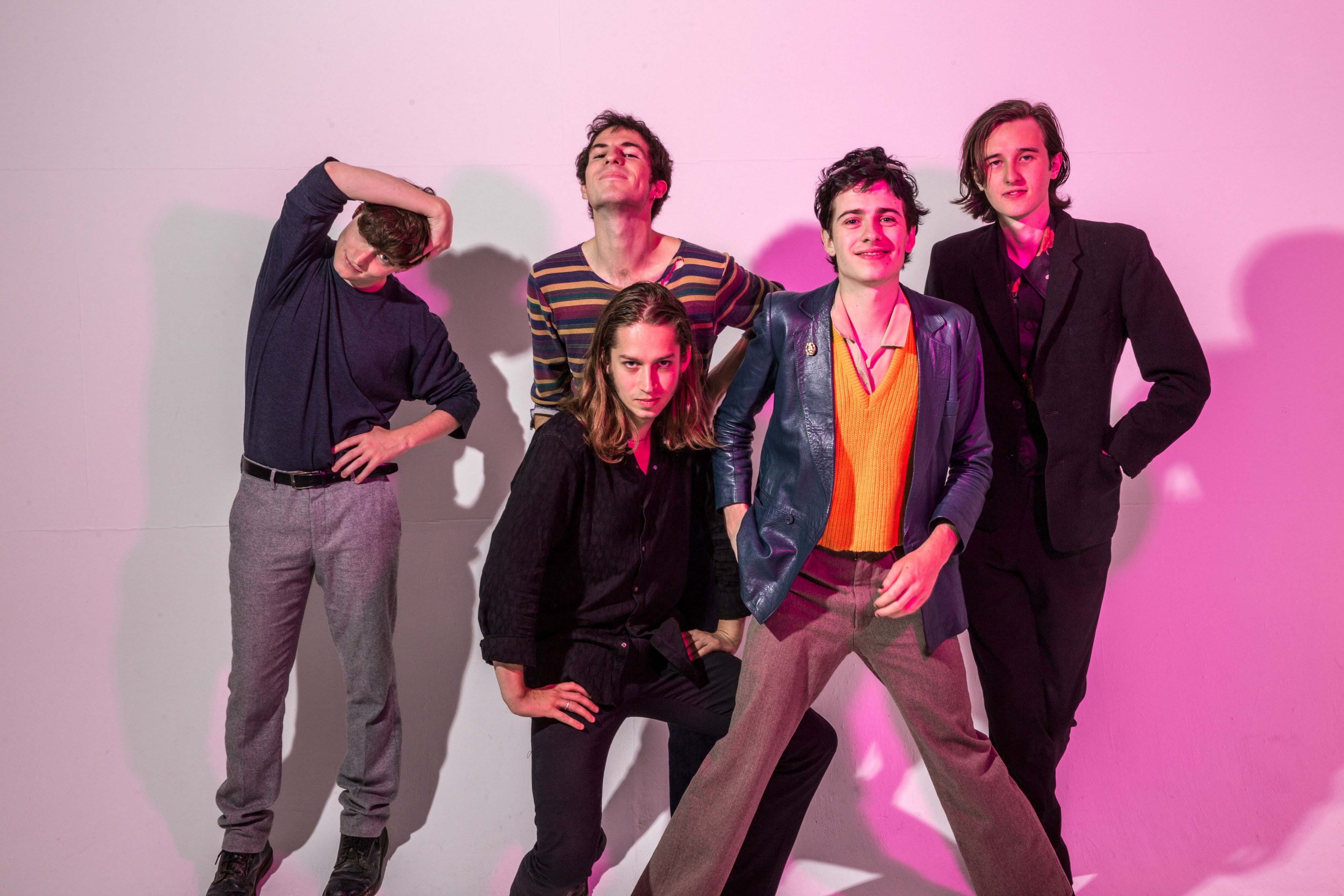 Ahead of their show at The Roundhouse in London this evening, Swim Deep let loose their pre-show playlist.
They've taken their dramatic Emperor's New Clothes across the country these last couple of weeks, and tonight sees Swim Deep bring their Hacienda-inspired pop oddities to The Roundhouse in London. As they rock up alongside The Magic Gang and Catholic Action at the Camden hub, there'll be no jostling for the aux cable or arguments over the pre-stage soundtrack - Swim Deep's dressing room playlist is a carefully curated routine, and they've given DIY a sneak peek at exactly what'll be blasting from their phones as they psych themselves up for an hour and a bit of hit-after-hit.
Skipping care-free from indie-rock to techno via the Hacienda itself, it's unsurprisingly every bit as diverse as Swim Deep's recent five-star rated second album 'Mothers', proving they've got one hell of an iTunes library hidden up those baggy sleeves. Check it out below and have a butchers at DIY's recent chat with the band* while you're at it.
*Disclaimer: Sadly, no "sounds of a black hole" are featured in Swim Deep's dressing room playlist.
The Magic Gang - 'No Fun'
It's been great having The Magic Gang on tour, all their songs are bangers. They usually finish on this - it's part of our pre-show ritual.
Happy Mondays - 'Hallelujah (Andrew Weatherall remix)'
We put this on in the dressing room to get ourselves geared up; makes us hyped to play in front of a lot of people.
Guns 'N Roses - 'November Rain'
This gets Higgy inspired for his solo in 'Imagination'.
New Order - 'Bizarre Love Triangle'
We listened to a lot of Hacienda music when we made the record and New Order sum up that whole movement and vibe. We¹d like to bring a bit of the Hacienda to The Roundhouse tonight.
S'Express - 'Theme From S'Express'
The song was one we found going through lots of acid house mixtapes on YouTube - Dreamtrak, our producer, said this was the first record he ever bought.
Wanna take the vibes on the road? Here's a handy Spotify edition: