Round-up:
Tracks: Adele, Savages & More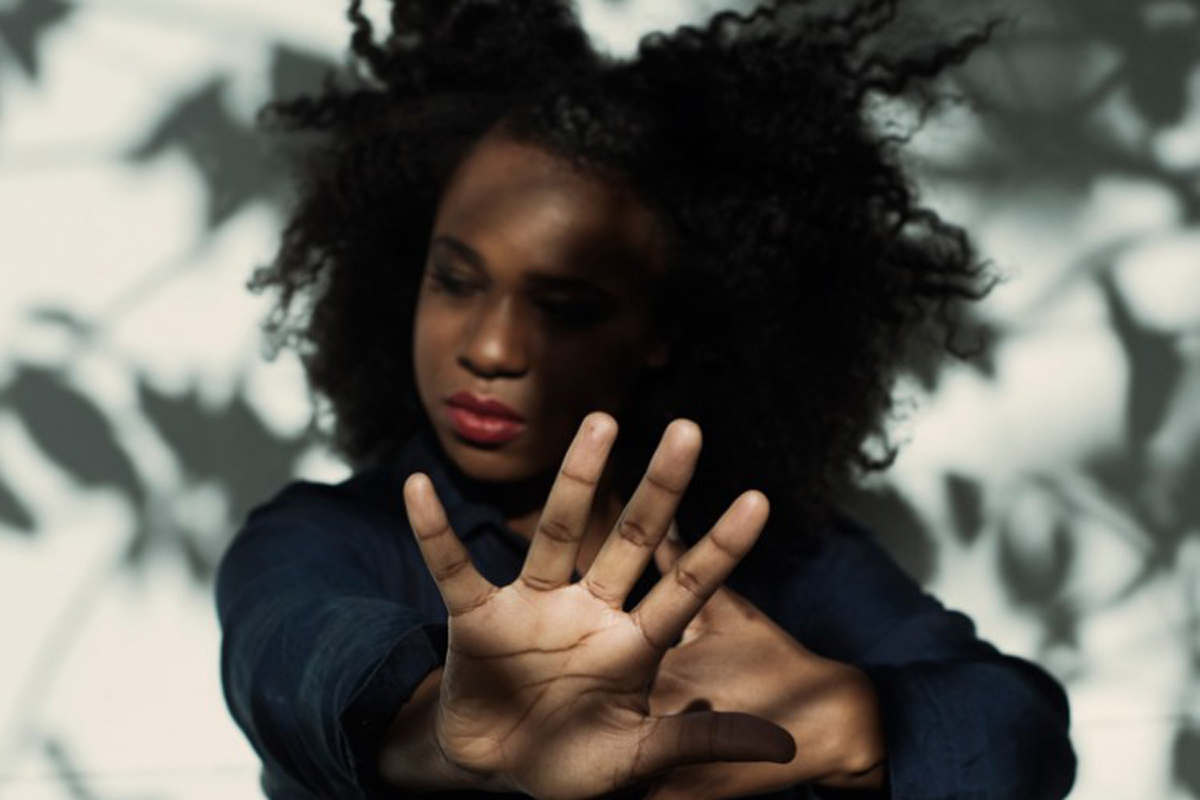 The DIY writers pick out the biggest and best songs from the last seven days.
Good noole, dear readers, and a happy Friday to you all. As usual, its been a busy week of new music, and up to their usual antics, artists have been releasing new songs left right and centre. We've picked out the biggest and best new songs to emerge this week, and there's plenty to get stuck into. That Adele's only gone and bloody poked her head around the door to say 'Hello' after three years away, and Savages have returned in brutal, magical style with 'The Answer' to all our prayers. In other words, this week has been chocka. For everything else out this week head over to the DIY Listening Hub, or hit play on our Essential Playlist.
After disappearing entirely from the public eye for three years, Adele returned with three words. "Hello, it's me" - in an X Factor ad break, of all places. It was enough to send everything into a frenzy, and no surprise. It's a very amusing, and a very 'Adele,' way to return. Lets remember that we're talking about a woman who successfully rhymed "skyfall" with "crumble," here, not to mention that an estimated 1 in 6 households in the UK apparently have a copy of her last album '21' resting by the stereo. Yet, here she is. No fanfares, no pomp, just a brief greeting.
A 'Hello' is all that's needed to cement her return. Picking up four years later, the reluctant well-wishing coursing through 'Someone Like You' and the angered regret of 'Rolling in the Deep,' are both replaced by more reflective, retrospective sadness. "After all these years," Adele's asking nobody in particular if there's any way she can say she's sorry, move on and put the whole thing to bed. All she wants is closure, but the phone line's gone dead.
Typically, Adele doesn't faff about with lyrical flouncing or overblown poetic statements. She's not offering to raise mountains, walk halfway across the world, or summon thousands of shooting stars for anybody. Instead, it's all very confiding, and straight-forward in a way that makes the emotional clout all the more pronounced. The heart and soul that comes from her voice - painstakingly controlled but flipping out into acrobatics like she's sitting right on the edgeof composure - is there, still, as we always knew it would be, and blimey o'reily, can she still write a heartwrencher. Hello, Adele. It's good to have you back. (El Hunt)
Scottish producer SOPHIE likes to play on words and imagery. 'Lemonade' sounded like a fizzing drink set to burst. Breakthrough single 'BIPP' has a slide for artwork, and it soundtracks a slippery slope of bonkers dance. With Charli XCX's 'Vroom Vroom', it's a foot on the pedal, all-revving number that ignores the speed limits. It's also a match made in heaven. Charli's talk of keeping it "whipped and creamy" causes a stir alongside razor-sharp electronics, and the insanity breaks down for a straight-up pop chorus that puts sense in SOPHIE's madness. Less a compromise, more a happy marriage of bonkers. (Jamie Milton)
For sheer brute force and physicality, Savages' unforgiving post-punk always snatched the proverbial biscuit. Onslaughts of grating noise, and nuanced moments of quiet that sprang without warning out of the darkness, 'Silence Yourself' seemed to wrench the heart of Jehnny Beth's confrontational live essence, and cram it into a volatile bottle of barely contained energy. It was a document, said the band, an album of a precise moment. On the evidence of this first preview alone, Savages' second record will have that same beating, physical organ. They've also, centrally, evolved into a towering beast of an entirely different nature. With 'The Answer' comes new hunger, ever-more-urgent drive, and a keen understanding of exactly what Savages is.
Colliding with the abstraction and magnitude of powerhouses like Swans, 'The Answer's guitar riffs soar up into the air before plunging into razor-blades, drummer Fay Milton pelting the living shit out of everything within arms reach like a percussion-fuelled torpedo's epicentre. In terms of aggression, this reaches the teetering top of Savages' scale, but there also feels to be playfulness coursing through 'The Answer'. Love might be the answer, but cramming insanity, limits, living, dying, breathing, playing, poetry, and boredom into one single song, Savages have the kind of boundless, all-consuming zest that matches up precisely with an album titled 'Adore Life'. This is going to be huge. (El Hunt)
SBTRKT went for the big one with last year's 'Wonder Where We Land' - it was a guest-filled, packed out record that tried to do everything. 'Flicker' clocks in at less than two minutes, but shows enough to suggest a return to his more distant, gloomy electronics.
The track sits nicely alongside the five new tracks Aaron Jerome shared on a Radio 1 show earlier in the year, and it fits with his recent comments stating there is "a strong ethos between the tracks" of his upcoming third album.
Squirms with piercing synths that take his sound back away from the pop it brushed with on 'Wonder…', 'Flicker' is the first true release from what is expected to be a new full-length, but when compared to the previous snippets of new material, it's already clear that SBTRKT is trying to craft something whole and flowing with LP3. As such, it feels difficult to judge 'Flicker' alone, but it remains a stimulating cut, and one which without doubt raises excitement for the new album. (Will Richards)
Jenny Lee Lindberg, the unshakeable bass-thumping foundations of Warpaint, has set out alone recently with her new solo project jennylee, and the first full preview arrives in the shape of 'Never'. It's easy to see just why Lindberg has made herself a technicoloured den in the rhythmic foundations of melody elsewhere, because 'Never' casts aside the heady wanderings, and violet-misted hazes of Warpaint, and moves towards something more propulsive and gothic. With half committal little chiming riffs graduating straight from the school of The Cure, jennylee's cries of "I say never" soon turn cyclical and incantation-like. (El Hunt)
You can fill in that tick-box next to "parpy-parpy synthesized saxophones" on your New Nao Track Checklist, sure, but this first hint at her debut album holds so much more. Stretching and teasing her vocal into ever further reaches (with a little help from pitch-shifting in the opening seconds), 'Bad Blood' proves there's a wealth of life outside of Nao's signature brand of electronics. Blooming into life with an almighty screech of electric guitar, it's a future-funk classic in waiting. Sharing a stage with the kind of murky bass Thundercat and his mates bulked themselves up on is no mean feat, but 'Bad Blood' holds its own throughout, before spilling forth all manner of silky-smooth liquid gold in its horizon-spanning chorus. That album's looking nothing short of glorious. (Tom Connick)