The rocky ho99o9 show:
Ho99o9 unveil new mixtape 'Dead Bodies in the Lake'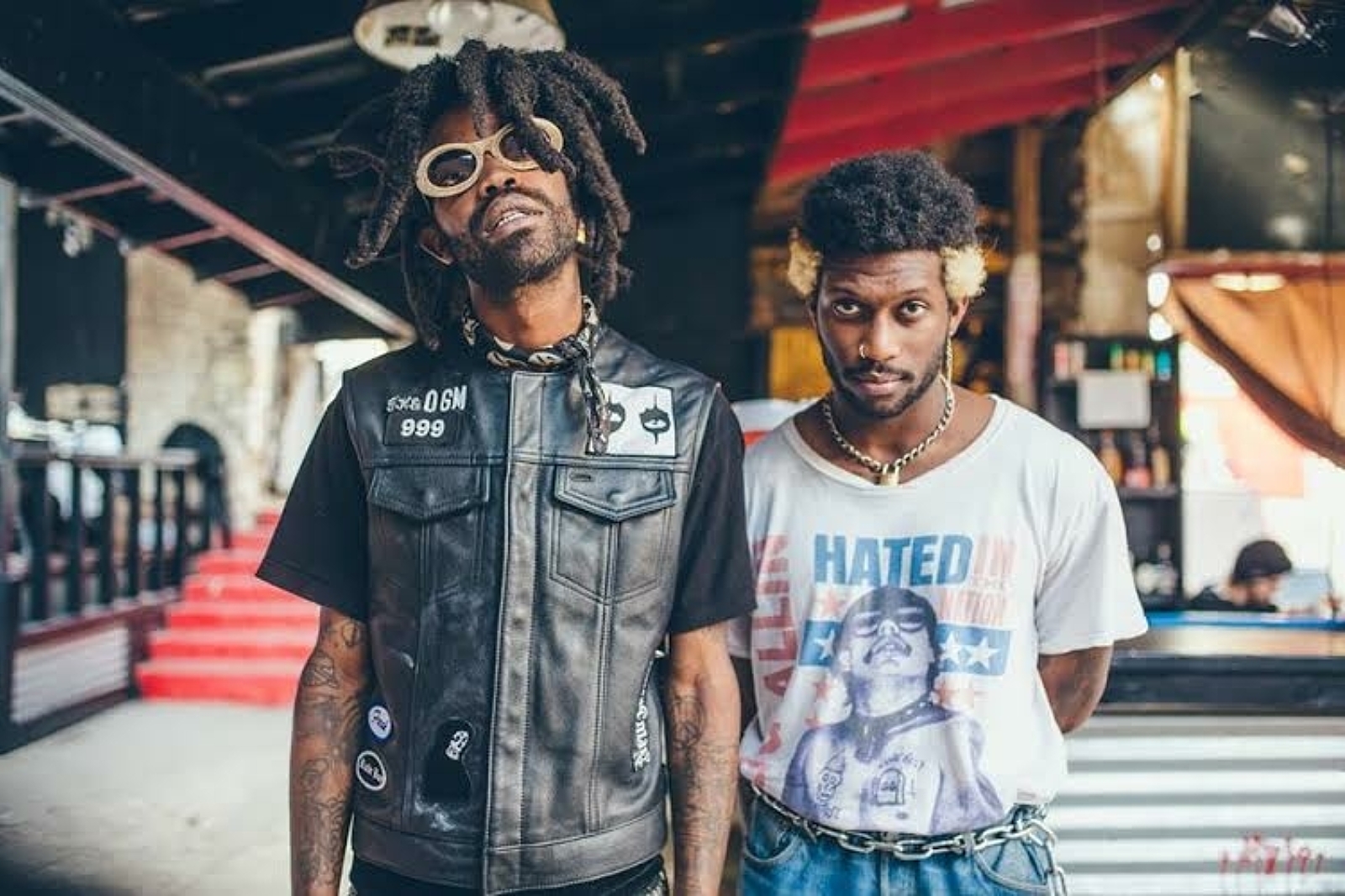 The New Jersy-born, L.A. dwelling rap freaks return with 10 new tracks.
Ho99o9 have put out a new mixtape, 'Dead Bodies in the Lake,' and it hits with all the visceral, explosive energy of the duo's increasingly notorious live show. Made up of ten brand new songs, in one complete block, it's a relentless, eardrum-battering attack, racing through strobe lit scenes of gory Slacker Flick imagery. In a statement, Ho99o9 call it "a soundtrack to the mass amount of corpses (found & unfound) located in a large body of water surrounded by land. May we all rot in peace." Charming.
The OGM and Eaddy spoke to DIY earlier this year about their plan to release more music in EP and mixtape form. ""It's like eating soup," Eaddy told us. "Just spoon feeding. Once it cools down we'll go for a nice big chunk."
The tracklisting for the mixtape is:
Side A
Twisted Metal
Kill All Rats
Get A Grip
DeathKult Disciples (999Anthem)
Floating Corpse

Side B
Hate Crimes
Kult Refugee w/skit
Kill You
Piss Bottle feat. Gnar
From The Bottom Of The Lake
Listen to Ho99o9's 'Dead Bodies in the Lake' mixtape/EP/whatever you want to call it below.