Live Review
The Cribs, Roundhouse, London
28th October 2015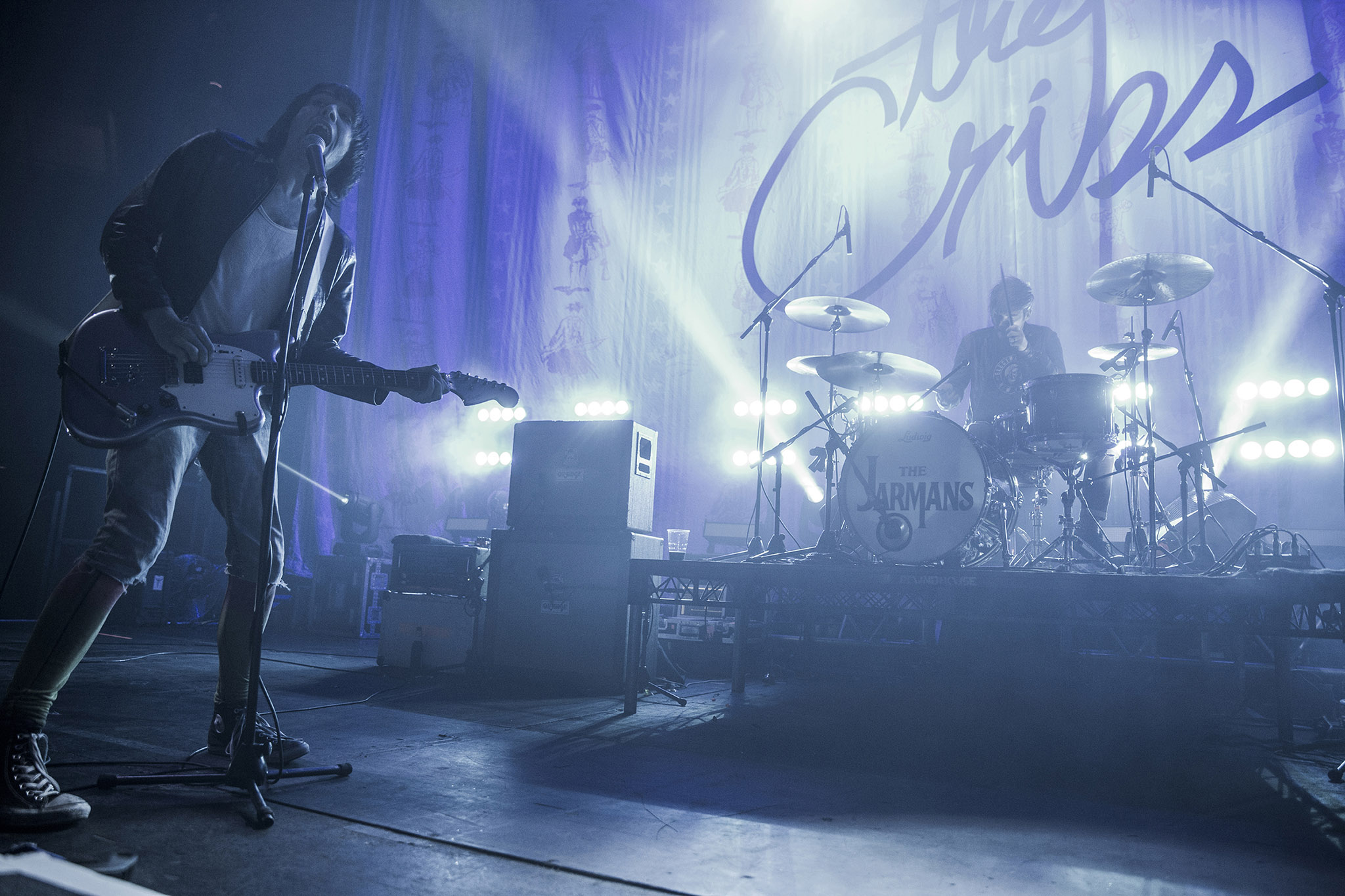 Break through the bullshit, tear down the barriers.
"I think we've now played every venue in Camden," the Jarmans announce. It may have taken them over a decade to reach this point, but performing in a sold out Roundhouse, it seems this is what they've been destined for all along.
The Cribs carry with them a rare elation capable of making spirits soar (and indeed bodies too, if the fans crowdsurfing before the band even make it on stage are any indication). Making the biggest of rooms and the boldest of anthems seem intimate and direct, for everyone the night is a simple celebration of being exactly where they are.
Time-travelling through their thirteen-year career, the fraternal trio do exactly what they do best: break through the bullshit, tear down the barriers, and exhibit an evening of sheer enthusiasm and energy.
The set runs very much like a greatest hits: from the distorted refrains of 'Ancient History', through the stadium-sized 'Different Angle', and past the riotous riffs of 'You're Gonna Lose Us' every number is treated like an old favourite. It's a tribute to The Cribs' talent that every song probably is that beloved.
Kicking over microphone stands, standing on drum kits, and diving to the floor, they perform with an energy second only to the ardent enthusiasm that floods the floor. Every word echoes back to the stage - it could be quite the feat for a twenty-one song set, but with The Cribs on stage it seems entirely natural.
'Be Safe' is as emotive as ever. Fans lip sync along to Lee Ranaldo's vocals as they blast through the speakers, and scream along to the chorus like the words are the only things that matter. Picking up an acoustic guitar for 'Shoot The Poets', Ryan then leads a sing-along that might be feedback-tinted, but proves no less poignant as the crowd continue to sound out the instrumental solo.
Closing track 'Pink Snow' is a defining opus for every fan packed in to the room. The seven-minute track squalls and sprawls, varying dynamics offering little respite as everyone gives all they have one last time. "There will be no encores" the band declare before launching into the song, but at this point no one really cares, lost in the melodies of the moment and the confetti spiralling through the air.
They might be playing in front of thousands of people, but there isn't one present that doesn't feel a connection with the band on stage. Performing a set equal parts energy and emotion, The Cribs reign undefeated.