Listen:
Santigold confirms '99¢' album, shares 'Can't Get Enough of Myself'
Follow-up to 'Master of My Make-Believe' is out next year.
After rumours of a comeback - and a head-turning Latitude set - Santigold is officially back with 'Can't Get Enough of Myself'.
Premiered as a World Record on Zane Lowe's Beats 1 show, this is the first taste of her third album '99¢', due out in early 2016.
Streaming below, the colourful new single sounds like Animal Collective being let loose on chart-ready pop. B.C. features on the track.
Speaking to Zane Lowe, Santigold said she felt "release" after unveiling the track. "It's been brewing for so long," she added. "The record cover is a picture of me shrink-wrapped with my life. Everything is a product at this point, including people and relationships. So, I'm a product. And everything's undervalued, so 99¢ is a good price for me and my life!"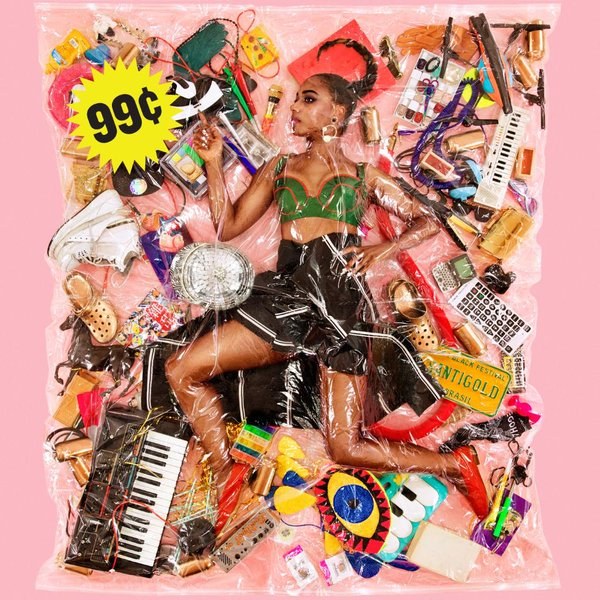 £7.00
Buy Now