Neu Pick:
Elohim turns diary entries into spiralling pop with 'Bridge and the Wall'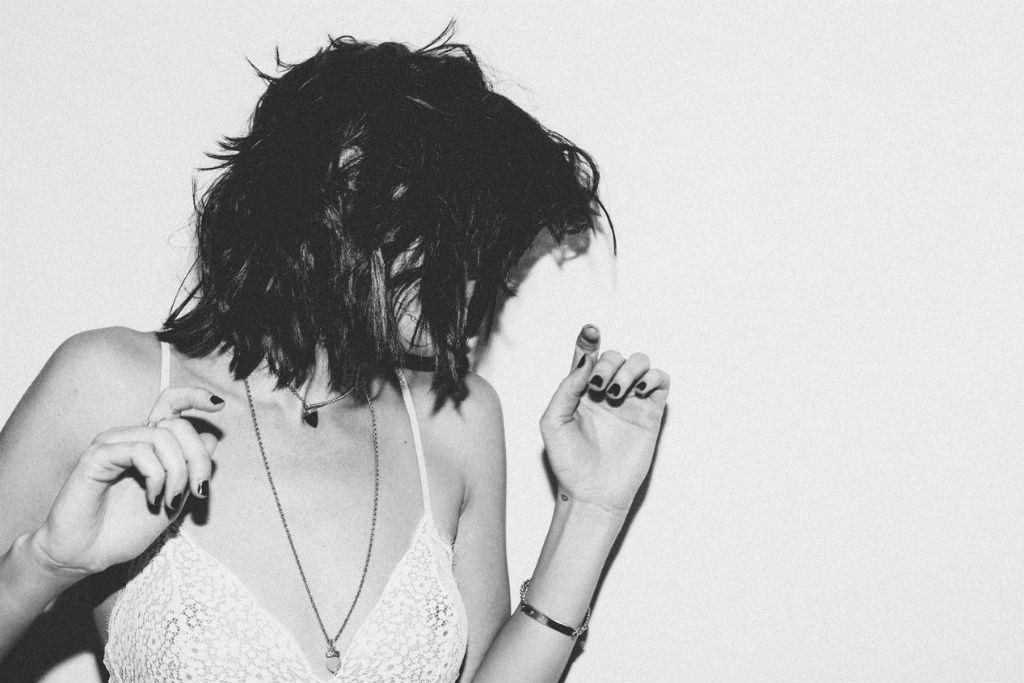 Have a listen to the L.A. artist's third single here on DIY.
Every weekday, DIY's new music know-it-all Neu brings you one essential new release to get obsessed with. Today's Neu Pick comes from Elohim.
Sharp-edged and sugary at the same time, Elohim's got a talent for sneaking her own confiding stories into glistening, glacial pop. This L.A-based artist also has a clear knack for turning diary entries into bangers. "Look before you cross," she sings on 'Bridge and the Wall' a heady, dancefloor-ready song written for everyone who has ever found themselves marooned at a tricky junction in life.
It follows on from Elohim's previous releases, the Zane Lowe approved 'Xanax' and her debut single 'She Talks Too Much'. She's set to co-headline with The Big Pink at a three week residency at Los Angeles' The Echo.
DIY is streaming Elohim's new song, 'Bridge and the Wall' below. We also had a chat to the musician about putting her feelings out there with music, and importantly, we asked all about her personal favourite bridge.
In every visual you've put out so far, faces are covered up or obscured somehow. Why is that?
It wasn't necessarily intended. I've always had a fantasy of being an anonymous artist and it just so happened to unfold that way because of a photo I took. Subconscious or not, it was exciting and incredibly inspiring. I finally saw the image I wanted to coincide with my sound. No limitations. No preconceived judgements. I love being this faceless entity, allowing my music and art to speak for itself. When people come to my show, they can get a glimpse.
Elohim is a word for god in Hebrew - what's the thinking or reason behind choosing it as a name for the project?
Saying the word Elohim out loud feels powerful. It's like a positive affirmation every time I speak it. It is impactful and ballsy, so full of depth. I am a woman and I am pulsing with strength. I've grown a lot through this process of making music. The name felt right, it felt empowering. I fell in love with Elohim. I became El.
Lyrically your music often talks about personal things - 'Bridge and the Wall' being no exception. Is it ever daunting putting a piece of yourself out there in a song?
Opening up can definitely be daunting, but I have found it to be far more rewarding. I received an abundance of love and encouragement from opening up about my anxiety. I've read notes from people that brought me to tears. It is vital as an artist to be as real and as honest as possible. A lot of people don't have a safe unconditional support system they can open up to whenever they need. I am so happy to be that safe, relatable, non judgmental place for anyone who needs it. I've had many conversations via direct message on social media platforms regarding anxiety. We all just need a good dose of guidance, love, and encouragement. I am happy to fill that roll with my music and my words and my friendship.
Do you think there's something special in music that confides, and talks about personal things? Is that what you look for as a listener, too?
Yes, absolutely! I love being challenged by music; whether it's emotionally or professionally. As a listener, I am most intrigued by interesting, unconventional sounds. It's very obvious to me if someone has put their authentic heart and soul into their work. I love hearing people speak through music. An instrumental song can be just as moving as a song with meaningful words. It's more about the genuine passion that was the driving force behind the creation.
And, out of interest, what is your favourite bridge over water, in the world?
Currently, Tower Bridge in London. I just stayed in a flat overlooking this stunning view for a week. Everyday I would wake up in the shadows of the magnificent architecture, and every night I would fall asleep to the lights and the pleasant sound of calming water all around me. My team and I would get home late from shows or sessions and just sit looking at the water together, reflecting and contemplating. I made incredible memories I will never forget. That is also why it was so special to me that the cover art for 'Bridge and the Wall' was taken on this trip to London by my amazing photographer, of the Tower Bridge.