Album Review
King Gizzard and the Lizard Wizard - Paper Maché Dream Balloon
4 Stars
It's a record that should finally prove King Gizzard to be every bit as brilliant as their name is daft.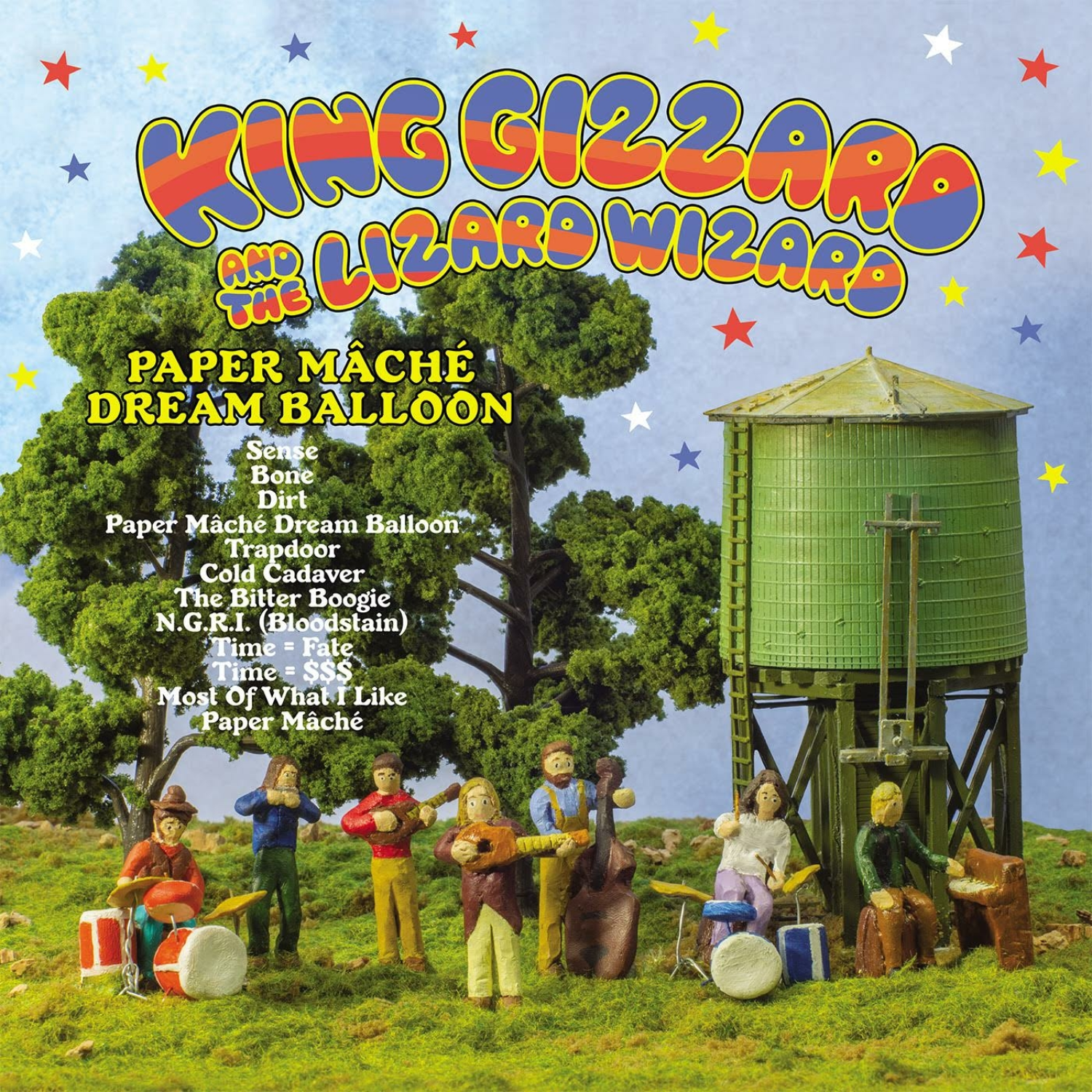 On the surface, King Gizzard and The Lizard Wizard's second album of 2015 is an unusually fluffy return, ditching the psych jams and snarls of their most recent incarnations for a wholly acoustic approach. It shouldn't be a surprise to see King Gizzard change things up - re-invention is their bread and butter - but this is a two-footed leap into uncharted waters. Dig below the skin and fur though, and there's pitch-black blood throughout 'Paper Maché Dream Balloon'.
It's constructed mainly through frontman Stu Mackenzie's pointed lyricism. Where before he might have yelped and cackled his way through his tales of woe amidst wave after wave of fuzz, 'Paper Maché…''s softer approach lends more malice to the operation. Beach-pop harmonies and the twinkle of a recorder frame 'Bone''s tale of chewing through limbs and assertion that "heaven is a place I know I won't be taking my bones" - Blue Peter badge in presentation, Paranormal Activity in execution, it's a record built on haunting contrast.
Elsewhere, King Gizzard revel in the creative freedom of their new acoustic vibe, dragging every instrument under the sun into the basket of their dream balloon. Flutes, panpipes and all manner of shakers make frequent appearances, and give the band breathing space like never before. 'Trapdoor''s frantic pace is the closest things get to the non-stop jamming of 'I'm In Your Mind Fuzz' and 'Corners', but by the time it skips over to the children's television, beach holiday soundtrack of 'Cold Cadaver' it's all sunny days and skipping ropes once more. You've never heard a jollier ode to a dead body, guaranteed.
While things may start to sag towards the end as the wind in King Gizzard's new sails dips low, 'Paper Maché Dream Balloon' is undoubtedly one of their more confident statements yet. Taking a step back from their hundred-mile-an-hour psych-thrash and shaking their own foundations, it's a record that should finally prove King Gizzard to be every bit as brilliant as their name is daft.
More like this