Live Review
Mystery Jets, ICA, London
10th November 2015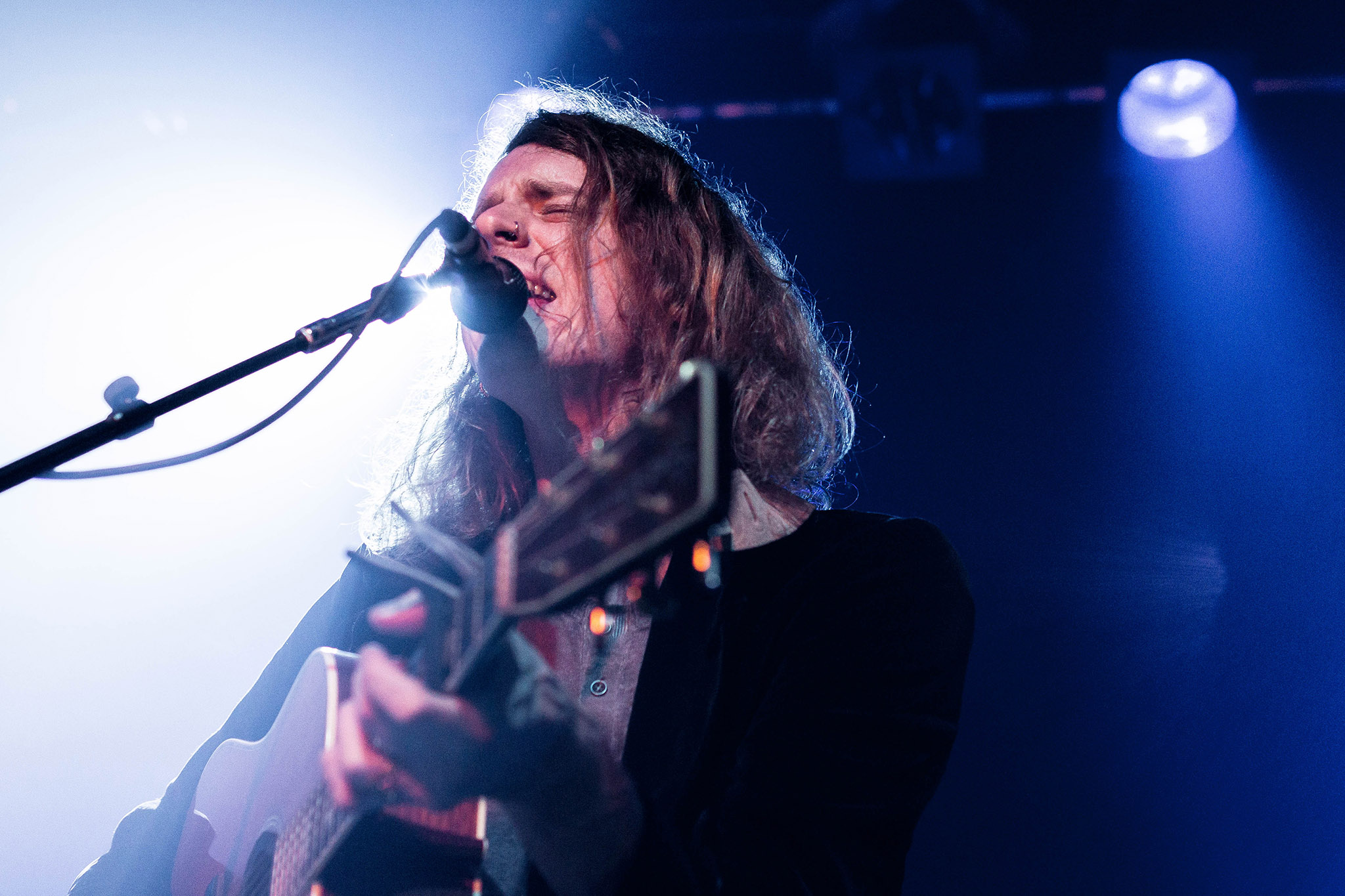 The atmosphere is electric.
Taking to the stage without a single word, but to a thunderous round of cheers and applause, Mystery Jets present their fifth album without frills or embellishments before a 350-strong crowd that couldn't have been happier to see them back on a stage. Launching straight into album opener 'Telomere', this is the moment the band had long been building themselves up for.
"I've fucked up the lyrics, fucking hell," Blaine Harrison laughs mid intro to second track 'Bombay Blues'. "Let me start that again…" From a simple acoustic opening to guitar solos that sear through the choruses and sprawl skywards, it's a potent introduction to the band's new direction.
While Mystery Jets' last album 'Radlands' was very much linked to the location in which it was born, 'Curve Of The Earth' is stratospheric. Vocals soar as lyrics skyrocket to the furthest corners of space, lingering phrases and expansive refrains creating an impression as enduring as anything they have ever done. Introspective and retrospective, it's a record to both lose and find yourself in – and at London's ICA, the band presented the chance to do just that.
"We've been stuck in a room for the past god knows how many years, trying to make a record" Blaine describes to the gathered. "These songs have never left our room, so it's pretty weird - good weird, though," he continues. "This is probably the only time well get to do this, so it's pretty special."
And special is exactly what the audience is feeling – the lucky first to hear this new collective of tracks in their entirety. The atmosphere is electric. You can hear the clap-along potential in 'Bubblegum', though the air remains undisturbed as the room take every moment in.
With it's shiver-inducing vocal harmonies, 'Blood Red Balloon' is the night at it's most immediately engaging. Blaine, William Rees, and new member Jack Flanagan sing as one. Spine-tinglingly enchanting, their words forge a hypnotising focus over bubbling refrains that sprawl and take flight.
'Taken By The Tide' is an anthemic storm of the melancholy the band present so well – not even the odd squall of feedback can detract from the song's gravitational pull. "If we do this again, it'll be thanks to you guys for making this so fucking awesome," Blaine exclaims to the room before the group launch into their final tracks.
Pushing the expanse of their sound from delicate refrains and lingering harmonies to stratospheric soundscapes and basslines you can feel in your kneecaps, Mystery Jets presented an album that showcases their personalities as much as their power. Judging by the swooning response of the gathered crowd, 'Curve Of The Earth' proves every bit as endearing as both band and fans could've hoped.