Discoveries of the week:
The Neu Bulletin (Mothers, Bossie, Kloe & more)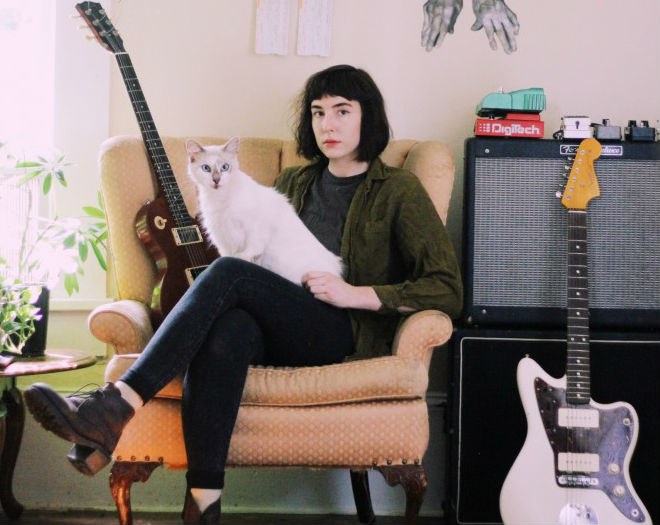 DIY's essential, weekly guide to the best new music.
Neu Bulletins are now weekly. They'll contain every single thing that's been played at full volume in the office, whether that's a small handful or a gazillion acts. Just depends how good the week's been.
Alongside our weekly round-up of discoveries, there are also Neu Picks. These are the very best songs / bands to have caught our attention, and there's a new one every weekday. This past week, we've shared music Falmouth garage rockers The Red Cords, London trio Flowers, bright-eyed Brightoners Thyla and pristine pop pros Fine Print.
Catch up with all our recent Neu Picks here.
(Photo: Mothers)
Bossie - 'Tell It All'
Bossie's hyperactive, super sheened pop tends to hide dark subjects. On paper, it's a relative of Neon Indian's 'Vega Intl. Night School', synth wave, but there's more to Anne Douris' craft. 'Tell It All' relates to anxiety, dementia and keeping in touch with loved ones, in turn treasuring the stories that matter most. There's a warm heart breaking through 'Tell It All', and it's this that stops the track from coming off like a cold, closed-up blast of synthetics.
Mothers - 'Too Small For Eyes'
Newly signed to Wichita, Mothers are an Athens, Georgia four-piece forming beauty out of heart-shattering destruction. Their brittle, acoustic-led tracks often evolve into intense beasts, honesty defining every stroke. "I hate my body / I love your taste," sings Kristine Leschper, a flurry of contradictions. 'Too Small For Eyes' is taken from debut album 'When You Walk a Long Distance You Are Tired', out 26th February.
Little Cub - 'Breathing Space'
There's a warm pulse at the heart of Little Cub's debut single, pointing to an intimacy that so many electronica-led groups fail to grasp. "It's all that I want," comes the softest of croons, "it's you that I'm waiting on." That unashamed longing for a closer embrace sits at the heart of 'Breathing Space''s appeal - unafraid to dive headfirst into heady swirls of devotion, it's a first work that seems destined to nestle in the hearts of many.
Kloe - 'Touch'
Glasgow teen KLOE stirs from the same synth-happy gen as Chvrches, and latest single 'Touch' finds her nearing the melodic heights of her peers. Newly signed to Columbia, KLOE specialises in merging drama with sharp-as-it-gets craft. 'Touch' comes produced by Prides' Lewis Gardiner, so it's one big synth family, really.
Tsar B - 'Escalate'
Tsar B's game is "dark blue oriental R&B" apparently, and when she's not busy coining new genre terms, she's delivering debuts like 'Escalate'. A triumph in post-FKA twigs minimalism, there are daring feats around every corner, a sense of adventure that'll see her going very far indeed.