Exclusive:
Go behind-the-scenes with Wolf Alice on the set of the bonkers 'Freazy' video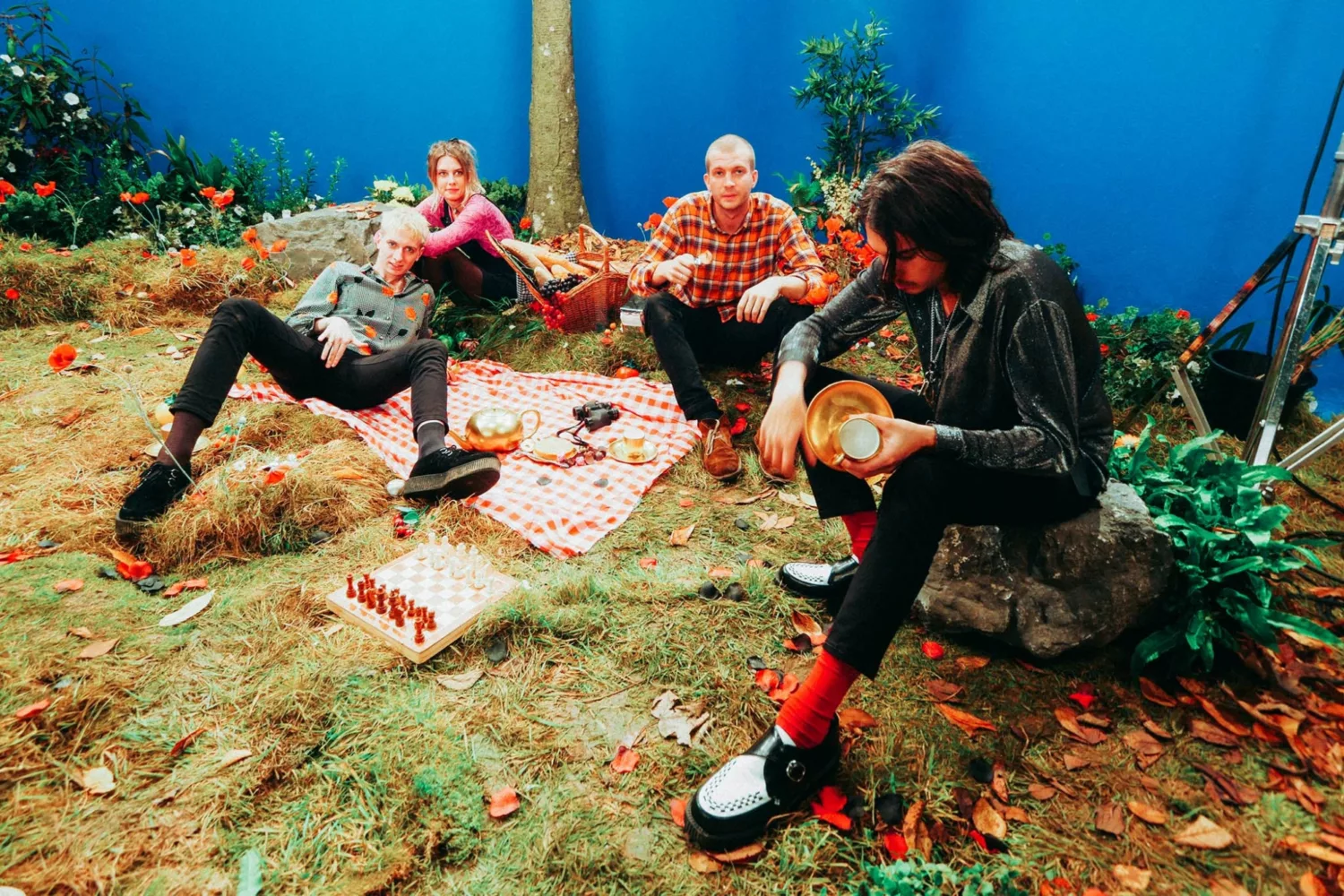 Thanks to the vid's directors Youth Hymns, we've got the inside scoop on the band's latest batshit visual foray.
One day, Wolf Alice might calm down a little. It's possible, guys - we put a man on the moon. Not us personally. Anyway… for the meantime, they're upping the ante with every passing day. Maybe it's that bonkers schedule sending them loopy, but really, there's always been hints of madness behind the eyes.
Take their new 'Freazy' video for example, which they dropped on us earlier this week. We've got Ellie talking to trees, Joff eating cheese, Theo spitting out his five-a-day, and Joel and Joff re-enacting the 'Bound 2' video. Which was sort of inevitable. Get a room, you two.
Below, we've been granted a look behind the daftness that is the new video, thanks to the clip's directors Youth Hymns - we also had a quick chat with them to find out what their Wolfies experience was like. Turns out we're not the only ones who had a studio trashed by a topless Theo. Still finding glitter around the office after that July cover shoot, guys…
Alright, Youth Hymns: what did you spike the hallucinogenic glitter with?
We didn't! That's the ridiculous thing. They were supposed to just eat the fruit and then go back to the picnic scene for a fully choreographed dance routine. Still not quite sure what happened there. We blame Joff.
Could you enlighten us a little on why Joff decided to take an entire block of Double Gloucester cheese with him to the woodland for sustenance? Was that a creative decision on your part, or is it a favourite snack of his?
It was actually straight up Red Leicester - Joff was very specific in his demands. Guy's got a problem. He kept getting it out of his jeans, waving it about and insisting it featured in the video. That said, it's clearly become a seminal moment in cinematic history. We wouldn't be surprised if the cheese block has its own Twitter page soon. (off you go, guys - Ed)
Did you have any calamities on set?
I guess the whole thing was one big calamity, which was the beauty of it! Wolf Alice are very hard to contain once they get excited. They kept ripping their shirts off and dismantling the set in-between takes, despite us screaming at them to stop. Pretty sure that poor tree was violated at one point too. Oh Joff...
When we first watched this video, Alice in Wonderland immediately sprung to mind. Obviously Wolf Alice's name has similar associations being an Angela Carter reference and all. It's all to do with surreal, fantasy stuff. Were those points of references on this 'Freazy' video?
We didn't know their name was an Angela Carter reference. We didn't even know who Angela Carter was. Now you've made us look stupid! Thanks guys.
Alice in Wonderland was an influence on this video for sure. So was The Wizard of Oz and The Sound of Music! All Youth Hymns classics.
Basically we wanted a blatant studio look and by using specific colours we could manipulate the look of the Wolf Alice 'world' in the edit. For the visual effects to work, the props and clothing couldn't contain any green or blue colours, so naturally four out of the five outfits Joff brought along to the shoot were blue! Classic Joff.
Let's go behind the scenes…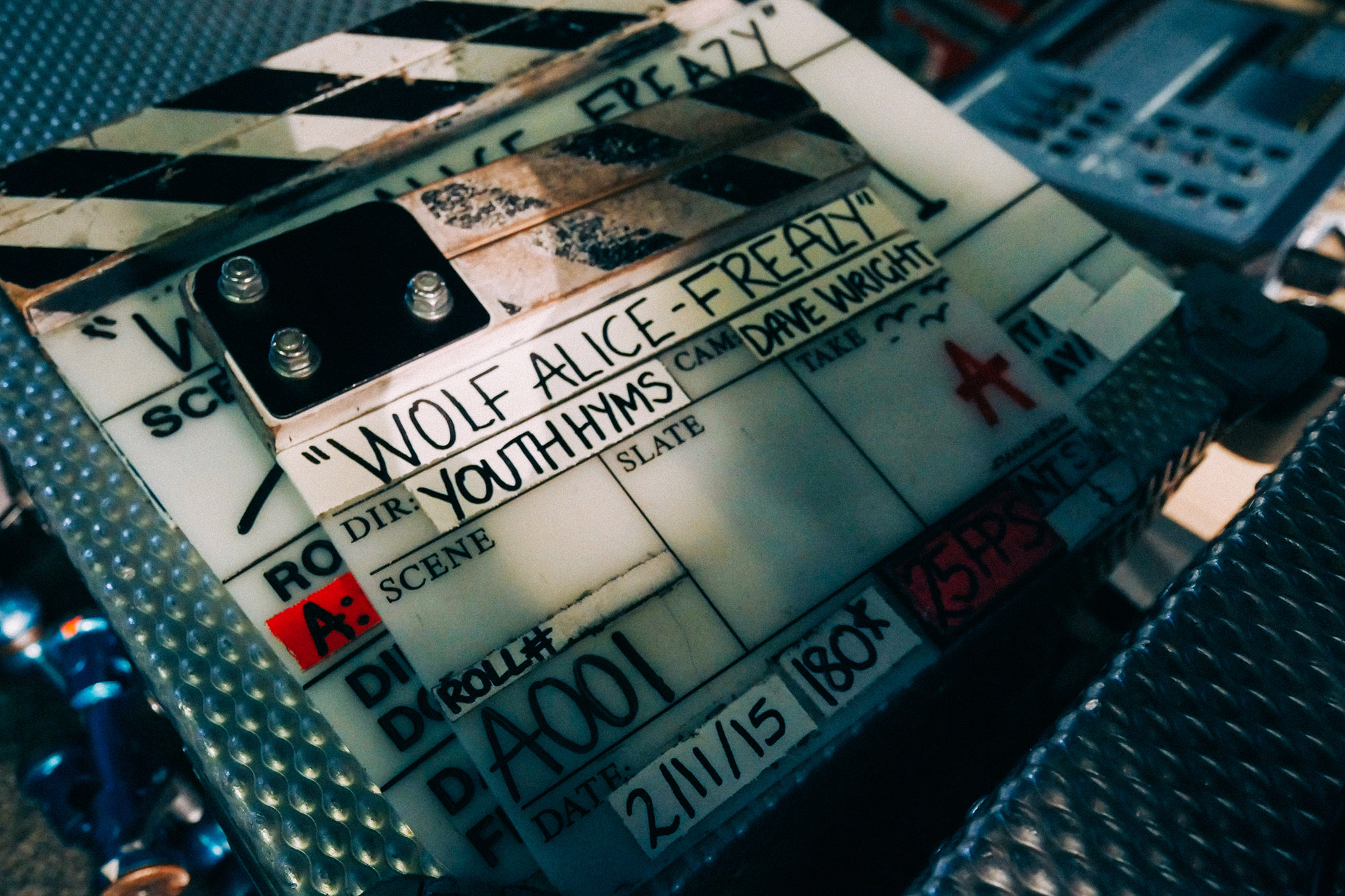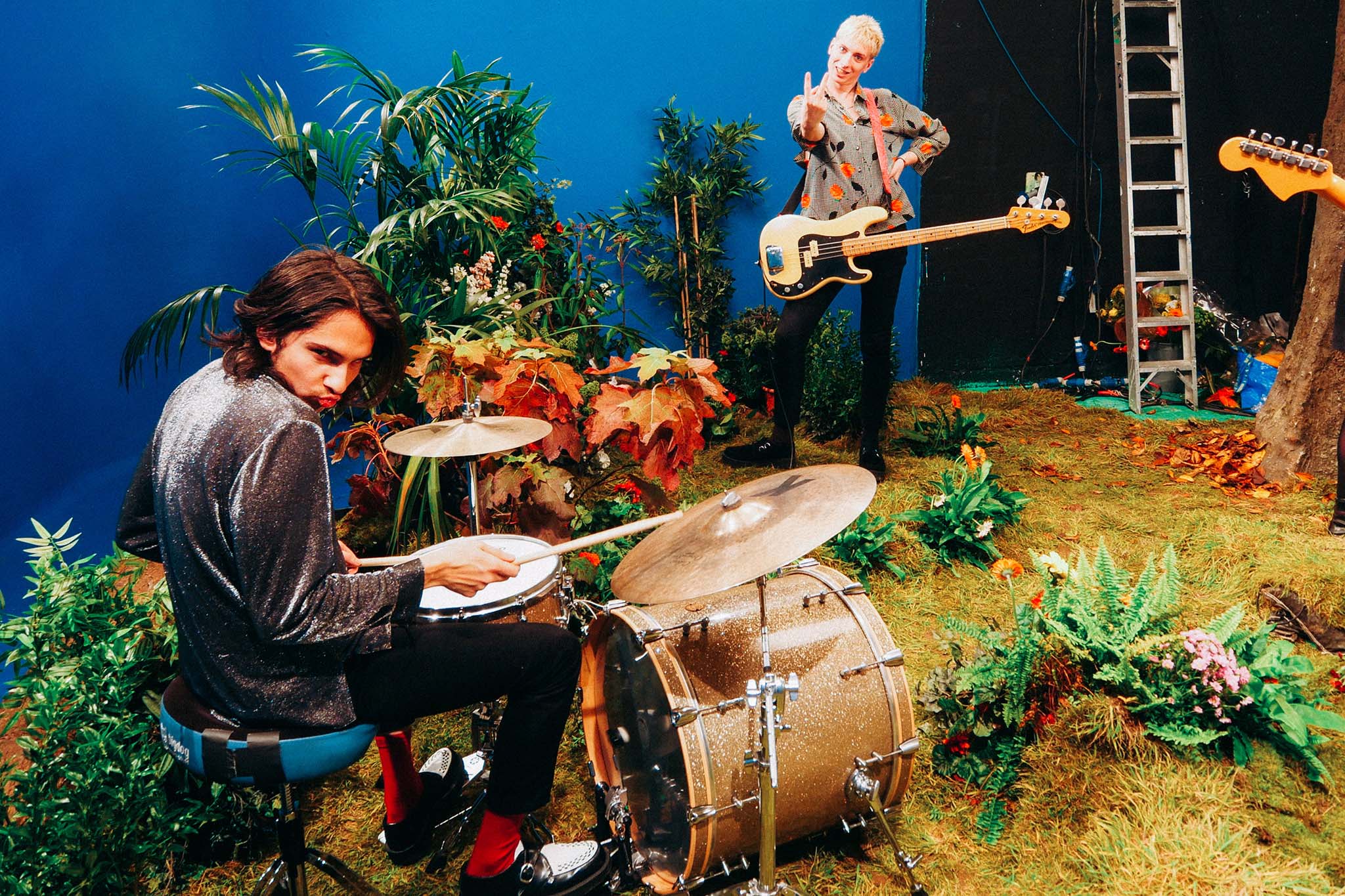 Sexy AND rude. That's what we like about Wolf Alice.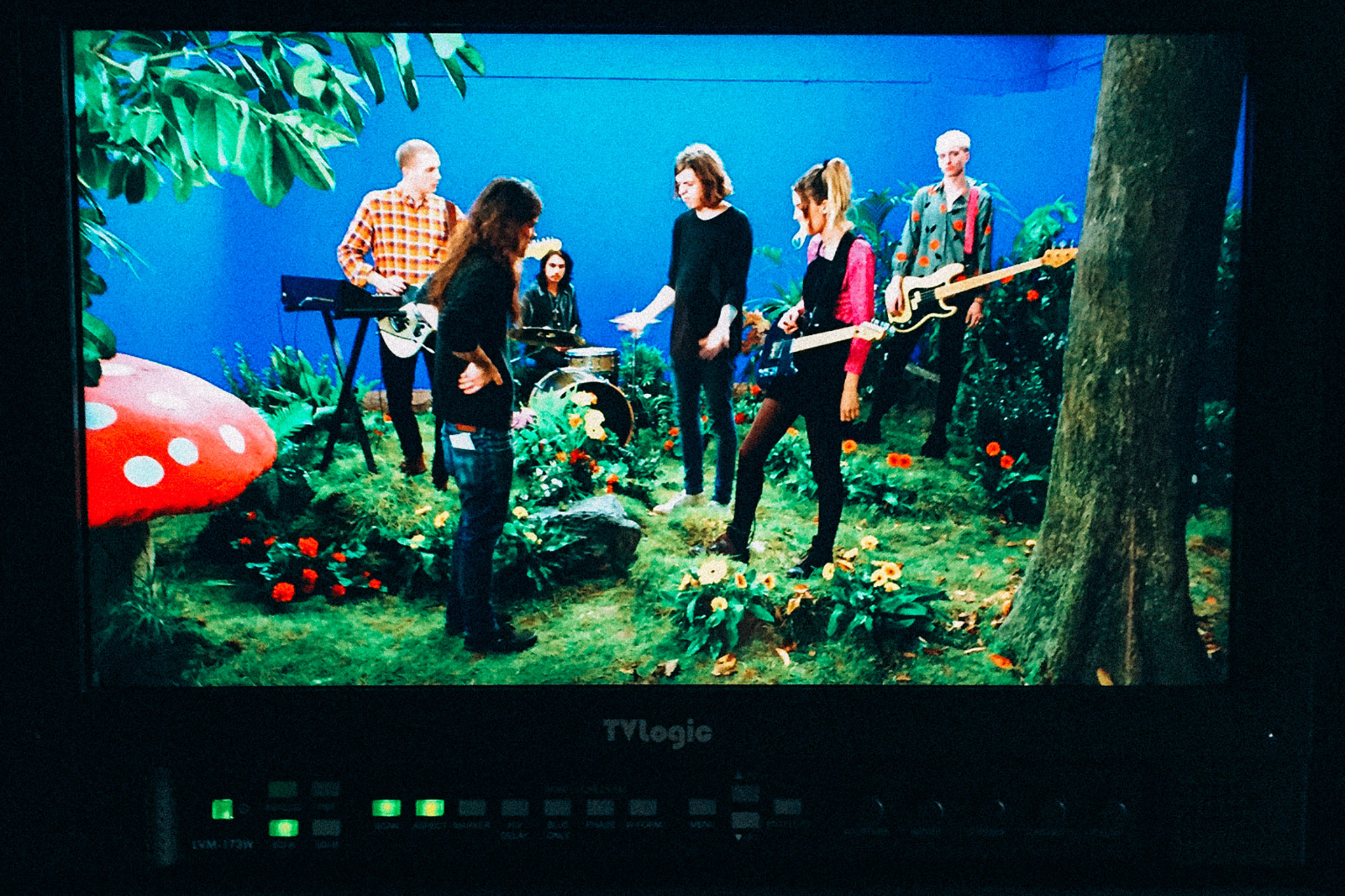 "Imagine you are at one with nature…"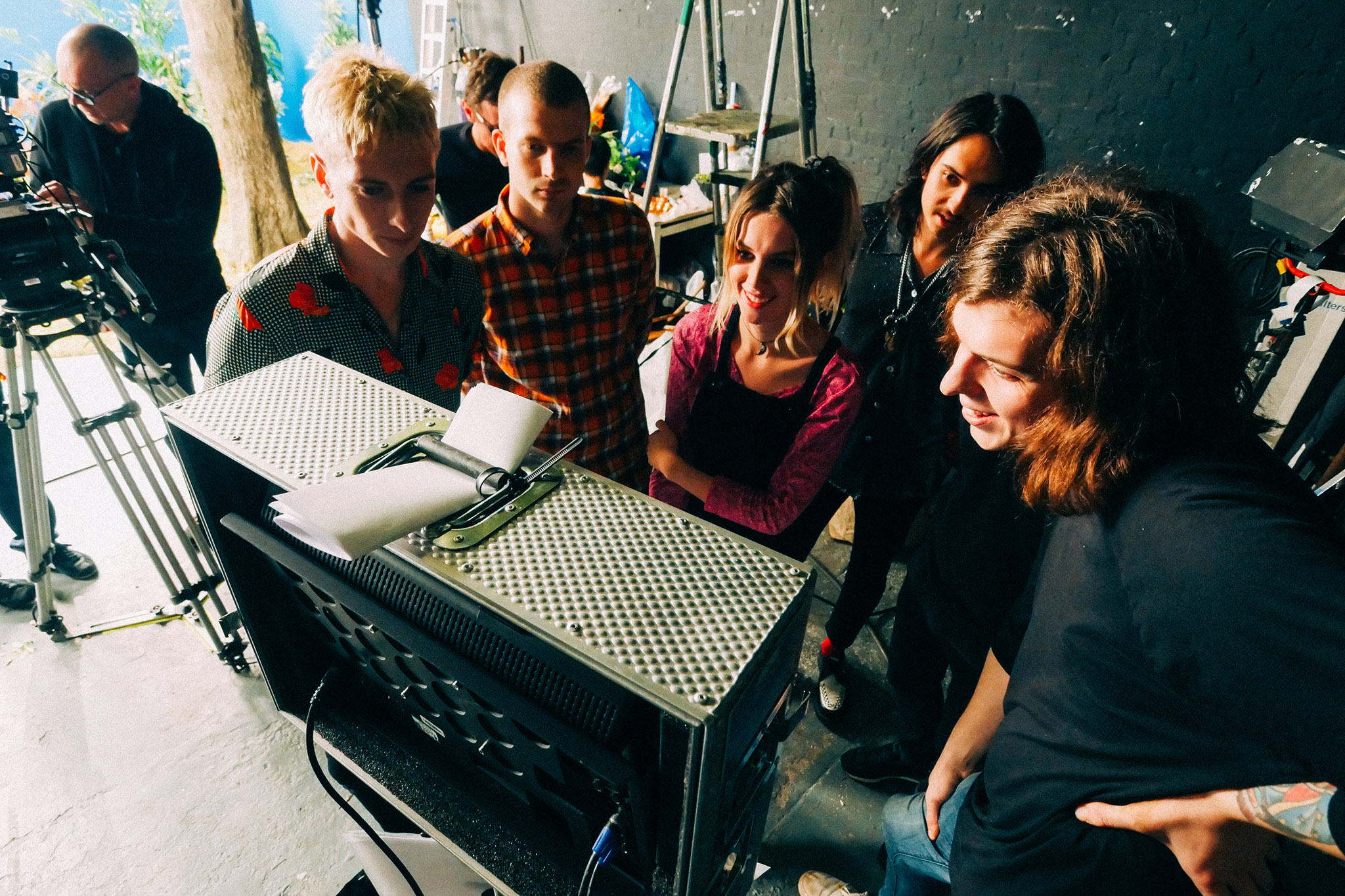 A disappointed Joff, clearly feeling that he could have delivered his cheese scene with more conviction.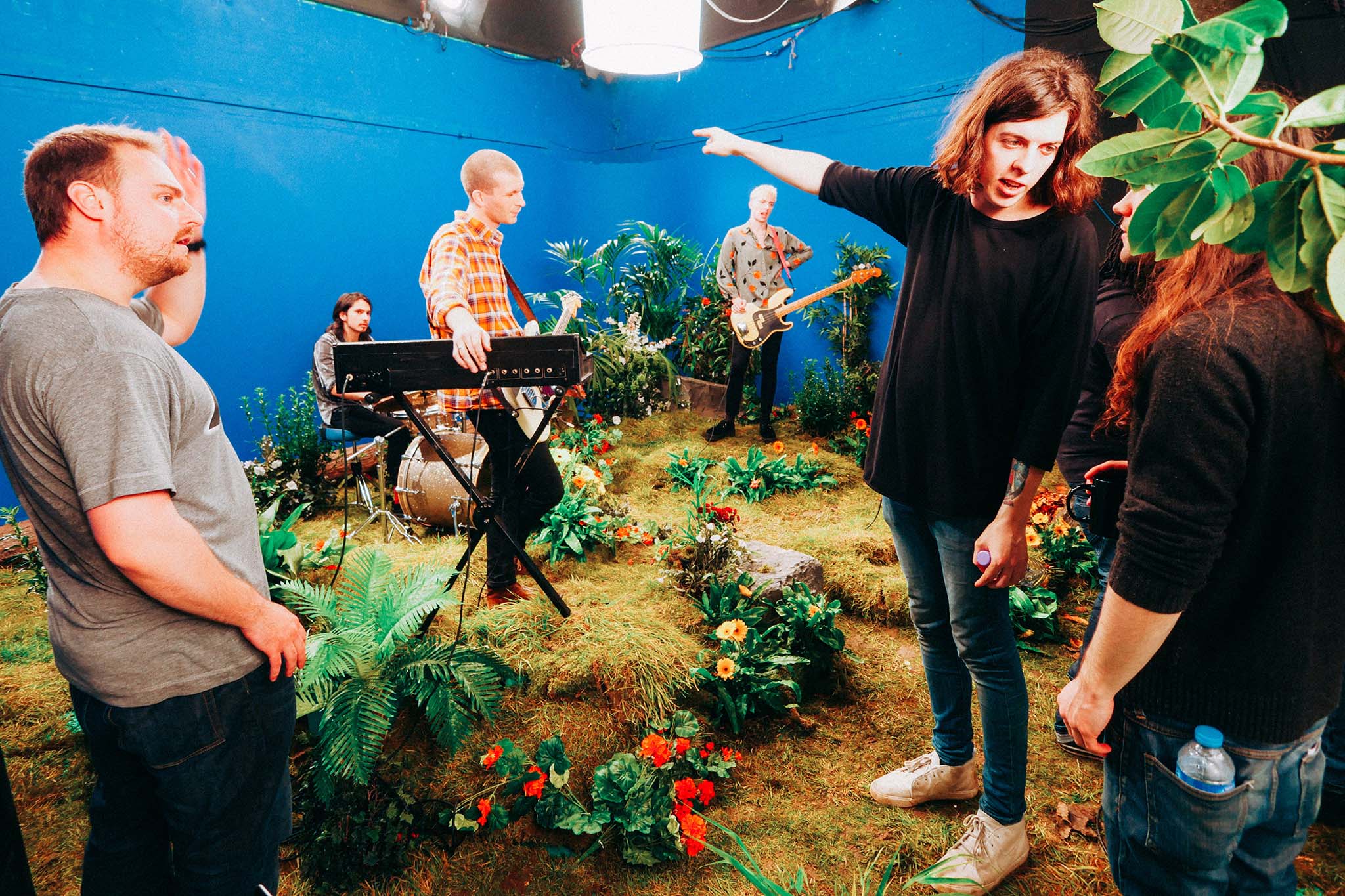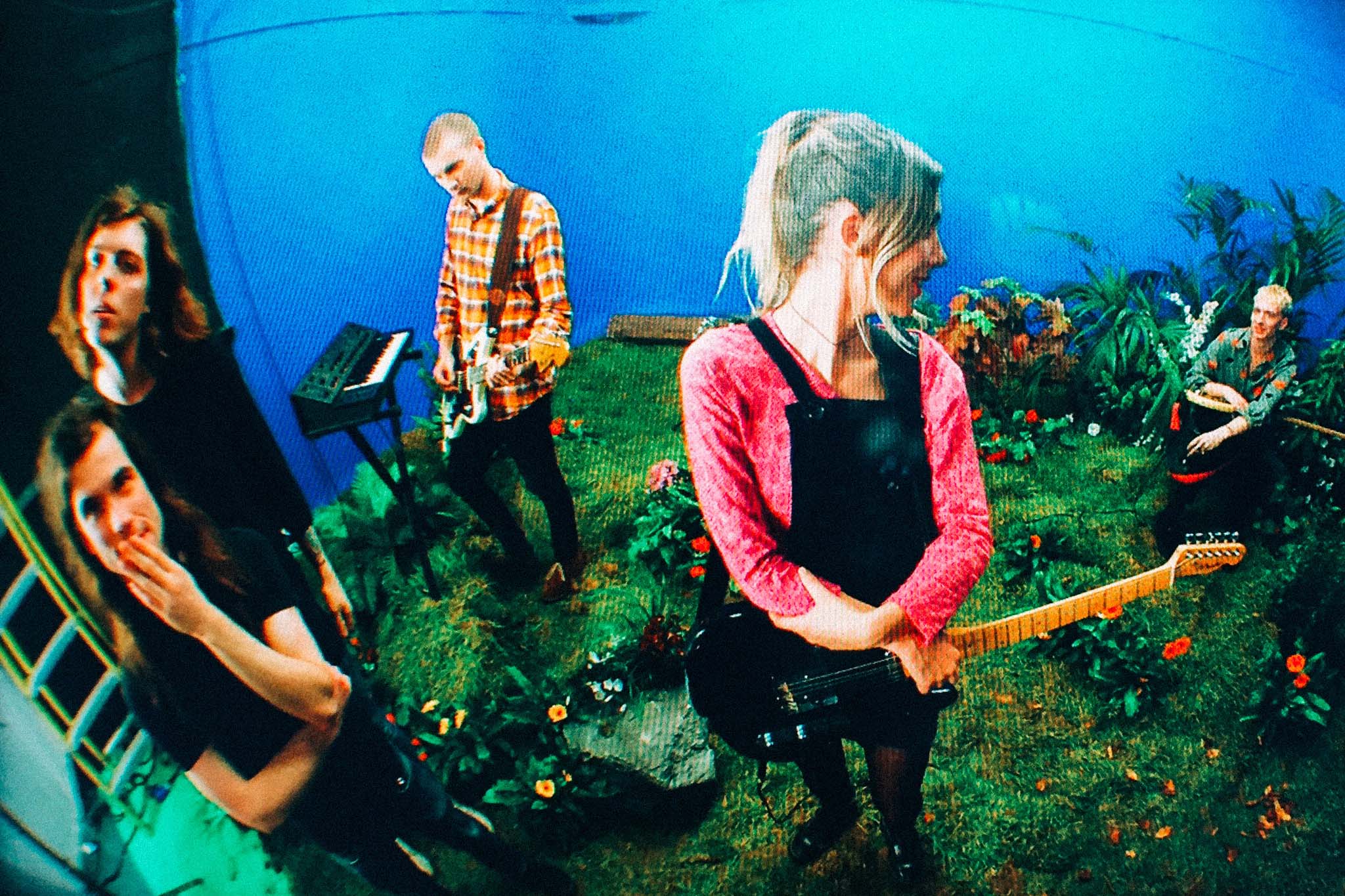 "It's okay, don't think we're in shot."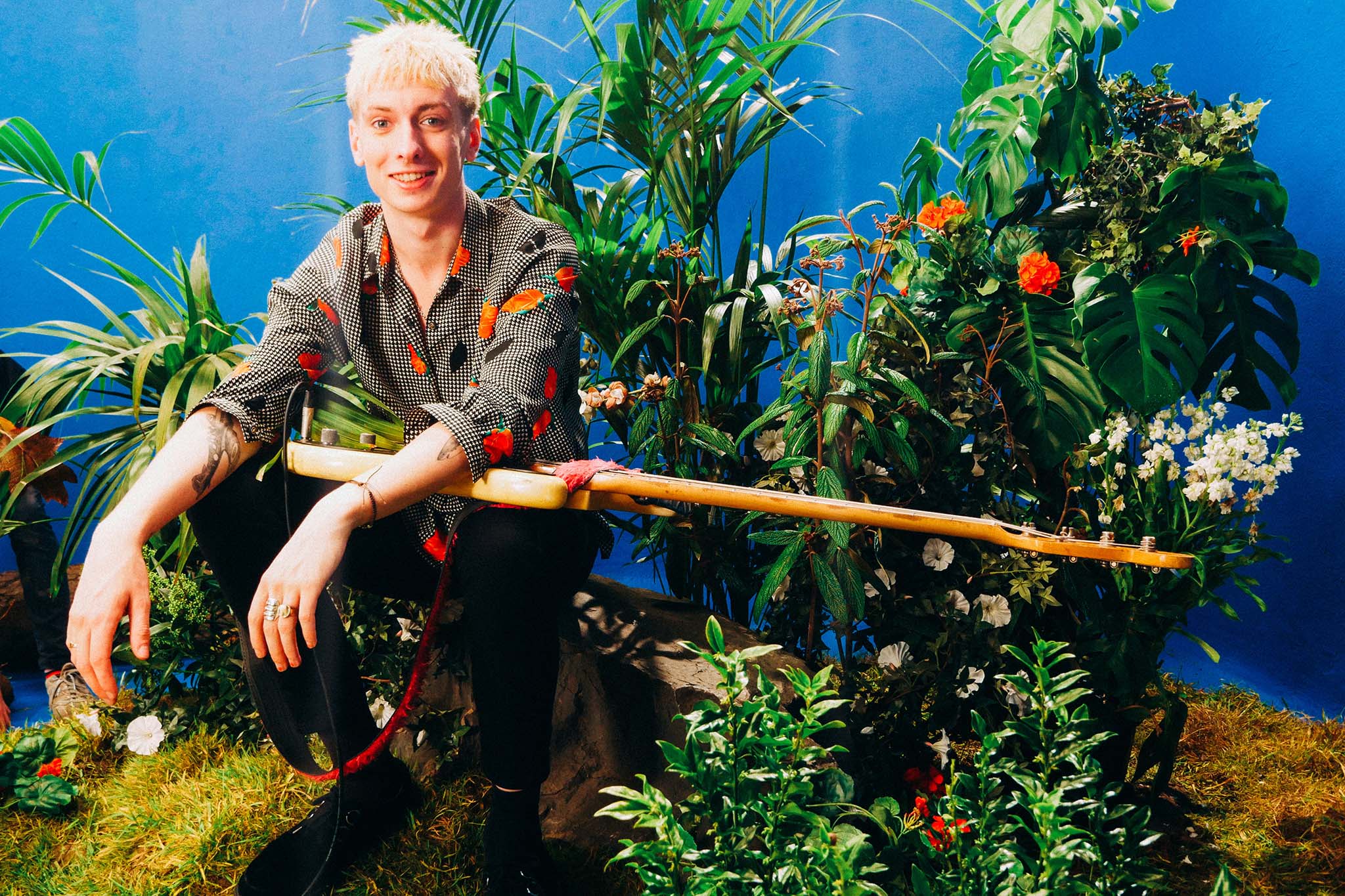 Theo gets acquainted with nature.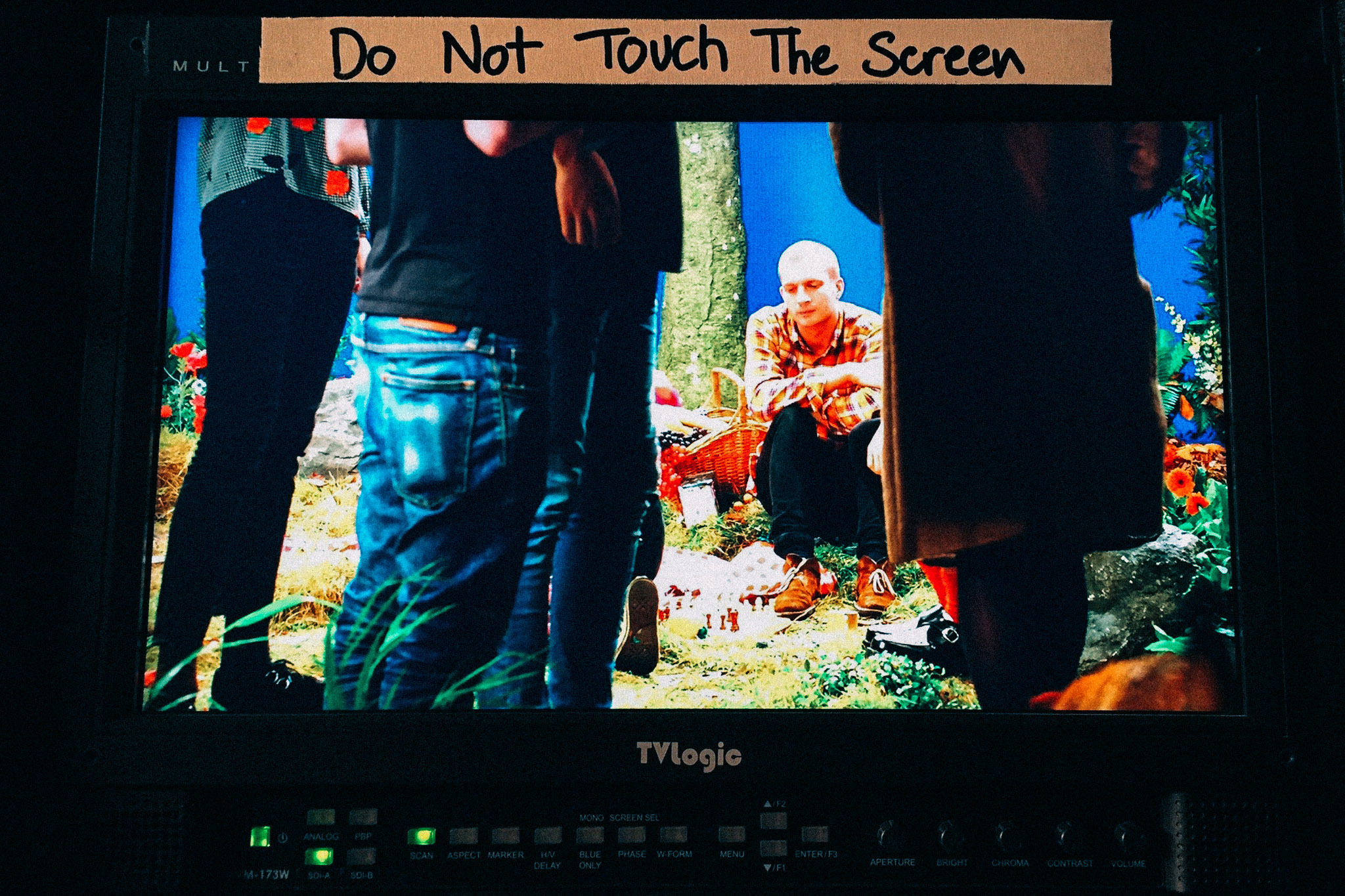 Joff sulking after touching the screen.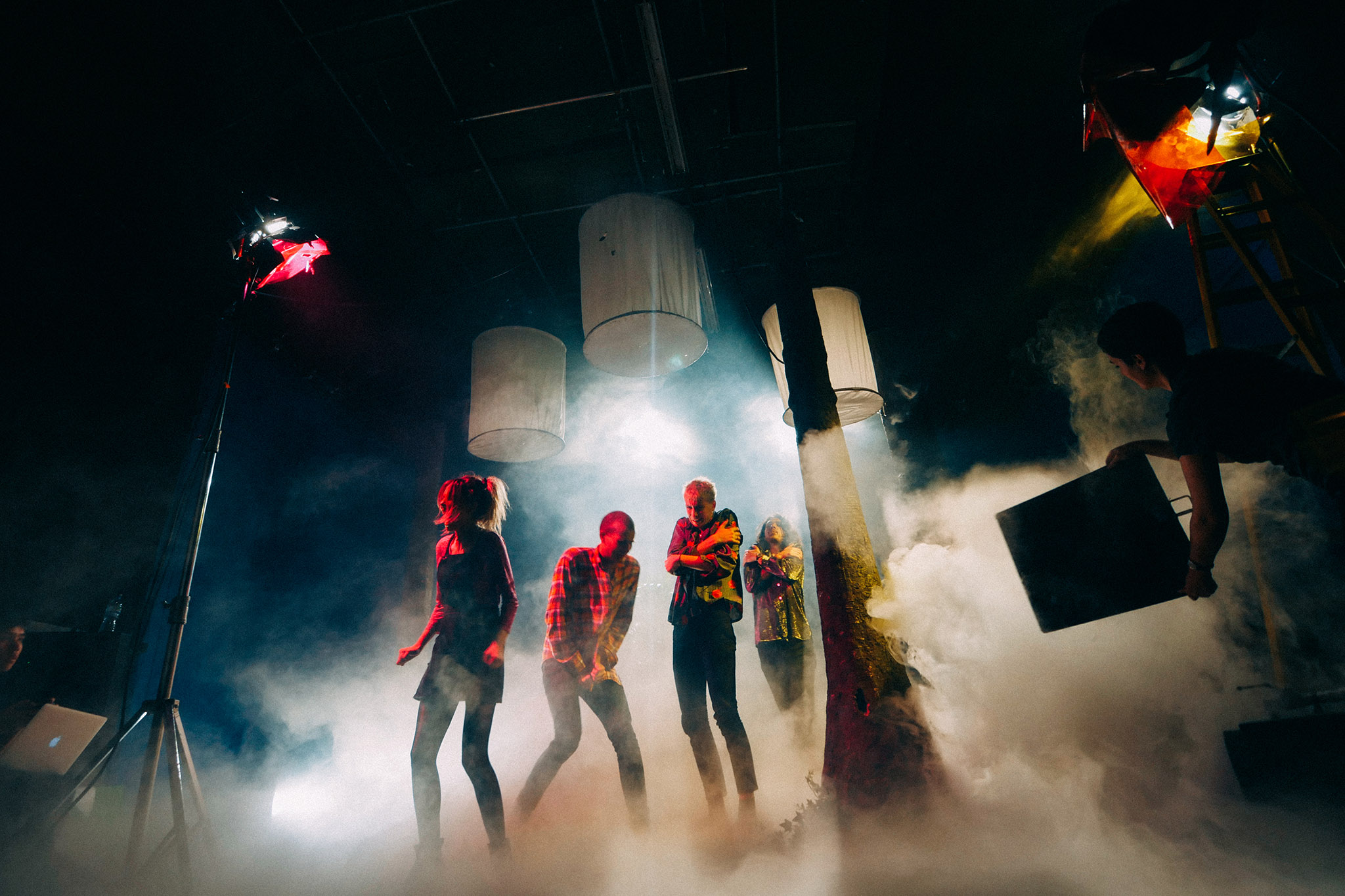 The band had never seen dry ice before so they were quite scared.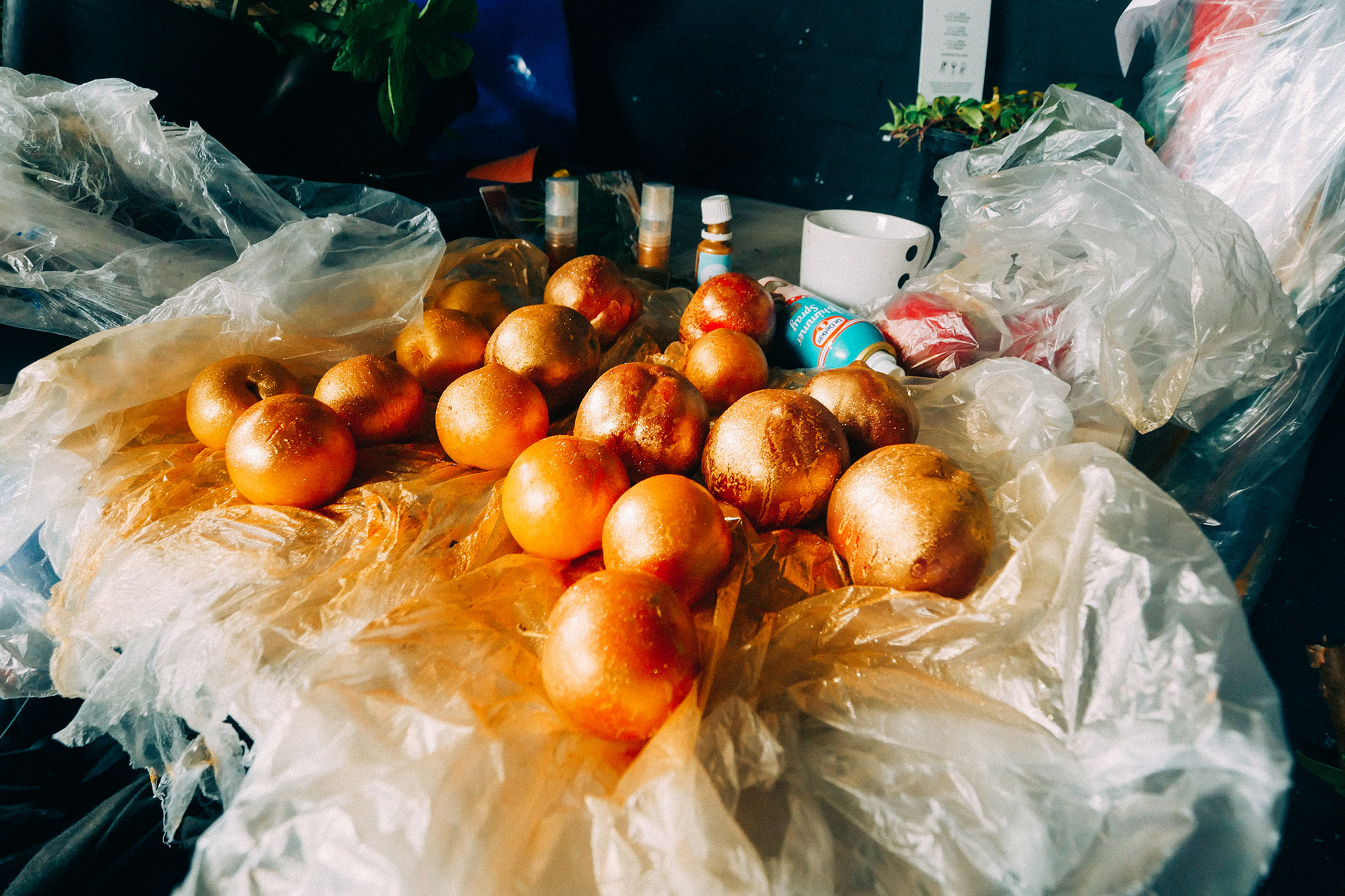 We promise no hallucinogens were used!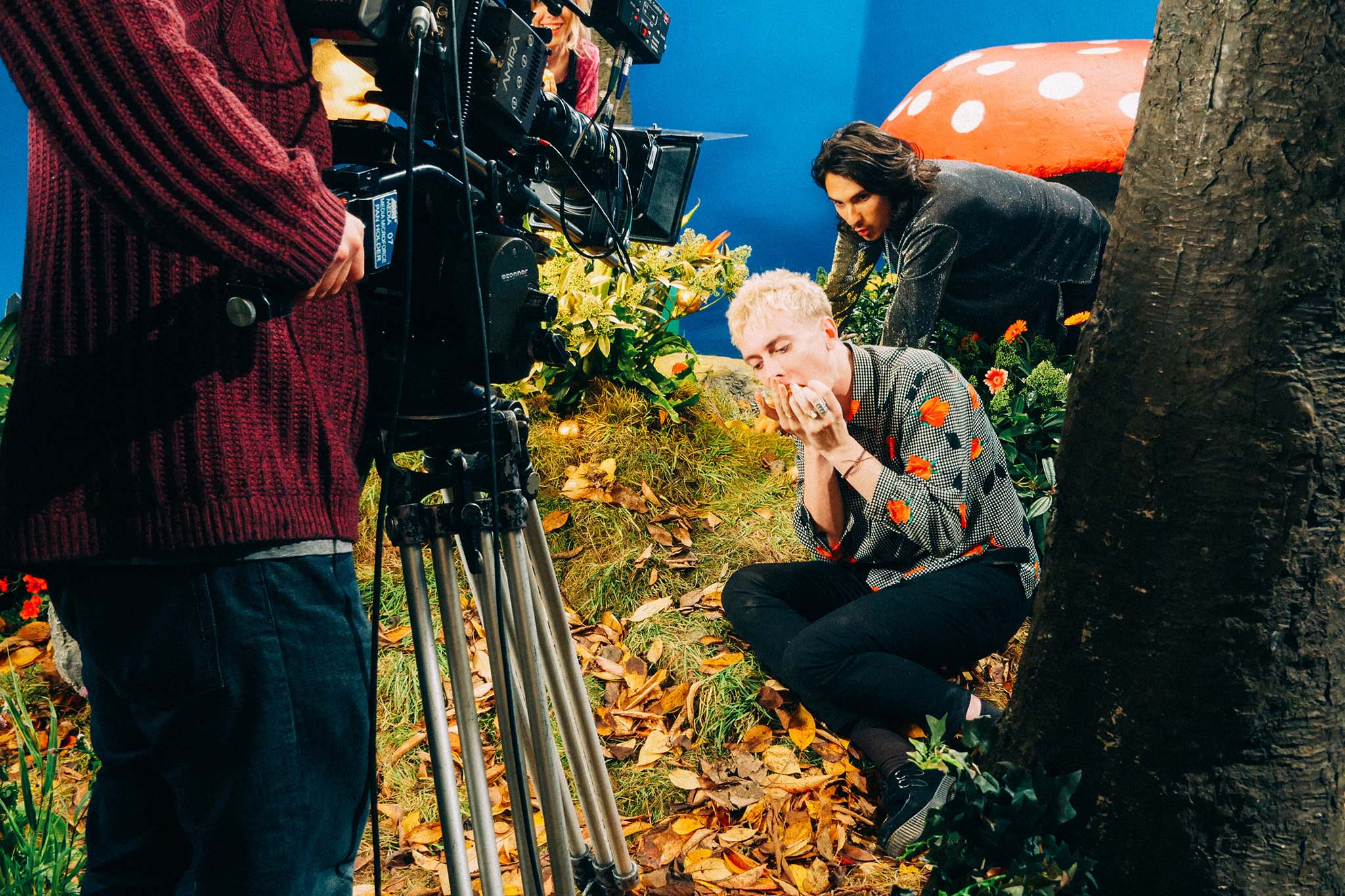 "That's right, work it baby. Get it down your gob."
More info on Youth Hymns can be found over on their snazzy website, right here.


Get your copy of the latest issue
Watch
Records & Merch
£11