On the telly:
Coldplay bring the vibes with The Late Late Show slot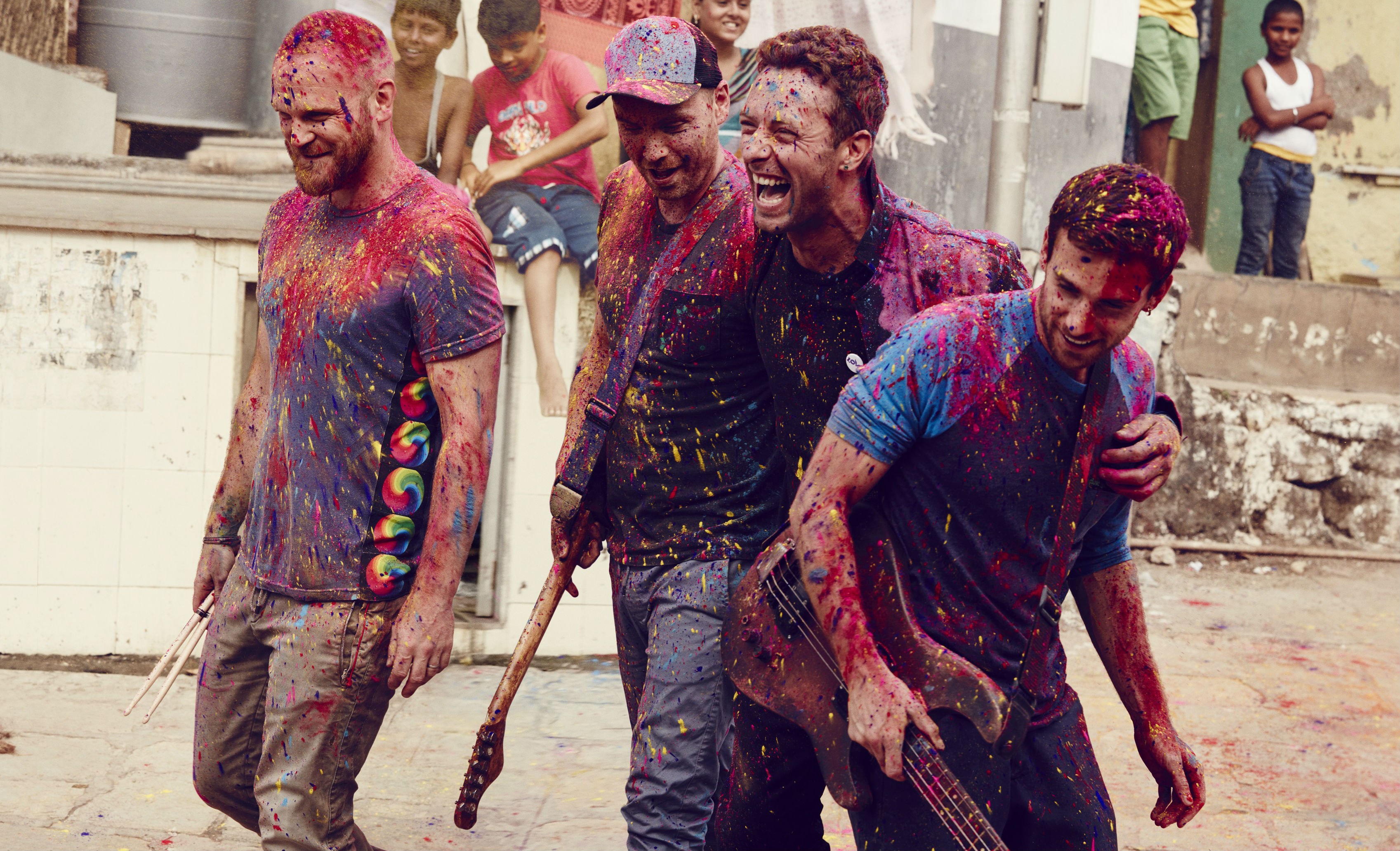 Look how happy they are. Just look at them.
Coldplay are really cheerful, and they want people to know about it. With happy clappy new album 'A Head Full of Dreams' out now (and getting close to Adele's Christmas sales), last night saw them performing on James Corden's The Late Late Show.
Chris Martin and co. performed two songs, 'Adventure of a Lifetime' and the new record's title-track. They also sat down with Corden for a catch-up, where they're asked if they row all the time or "just on email". They obviously don't really row at all, because they're happiest massive band on Earth and if you didn't know already, you do now.
Watch both performances below.