Class of 2016:
The Big Moon: "Never in a hundred years would I go to the moon"
It's been a chaotic 2015 for this London four-piece, and things are only set to get madder.
"We've dropped the coffee onto the recording device!" shrieks The Big Moon's Soph Nathan suddenly, deftly rescuing a dictaphone from otherwise certain doom, and reporting on unfolding events like the band's own news anchor. "And now it smells delicious," she adds.
The Big Moon appeared out of nowhere back in April this year, with the fittingly titled 'Eureka Moment,' and they've not looked back since. Far from still finding their feet, there's a fully-formed, breathless, playful euphoria to their pop songs; a live presence that's impossible to contain. Believe the hype with this lot.
Half-buried underneath a pile of their gear, today finds The Big Moon in fairly dazzled moods. The four-piece have just crash-landed home from DIY's Neu tour with Vant and Inheaven, and in just under a week, the road-trip picks up again. Slated to support The Maccabees, The Vaccines, and Ezra Furman in the next few months alone, the band are off for practice later today, too. They're also beginning to piece together a debut album.
"Do you think of ideas, on the road and stuff?" Soph asks Jules Jackson, The Big Moon's frontwoman and lyricist. "Yeah. I do," she answers. "But I write in my bedroom. I can't on tour, because I don't have a lot of time, or privacy. I mean, I could get my guitar out in the van, but it would be a squish."
"There's no specific plan, but that's hopefully a step soon," adds Soph of the debut. "It'll be nice to get something from this period," adds bassist Celia Archer, "that's a nice snapshot of us as a band."
It's an exciting time for The Big Moon, after all, and this week marks their only moment even vaguely resembling time off all year. Celia's been getting into Downton Abbey during her down-time, apparently, while Soph's been hoarding half-rotting bags of fruit in her bedroom, left over from the tour. Drummer Fern Ford is still hung up on the pitiful scores The Big Moon received from judges in their dance-based video for 'Nothing Without You' - "tell us how good we are!" she demands. Meanwhile Jules has been sampling some strange culinary delights post-tour.
"Have you ever eaten dog food?" she asks the group, with the flippancy of somebody enquiring about the time. "I have. Wet dog food, dry dog food," she lists. "Just to see."
"Anything healthy, with vitamins in, that isn't beige, we welcome," notes Celia, changing the subject. "Yeah," agrees Jules, "if you find a whole carrot, you just have to stuff it in."
"It feels like a real milestone, it's crazy to think," Celia says, observing that The Big Moon has been a band for over a year now. "We were all in the cafe round the corner from where we practice," she continues, remembering the day they first uploaded debut track 'Eureka Moment' and things properly kicked off. "We were supposed to have a practice, but obviously we couldn't concentrate, we were too excited. It's a bit overwhelming.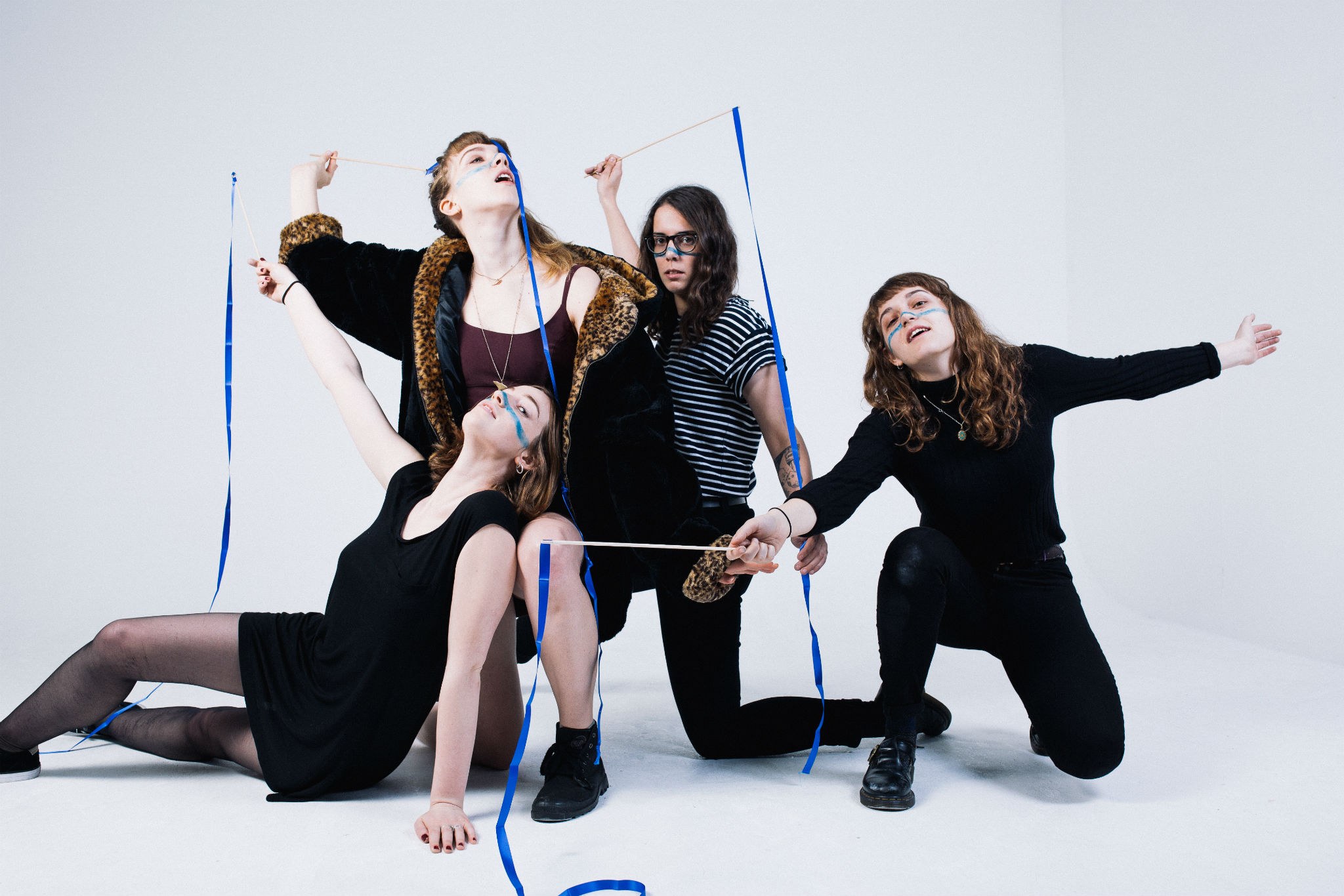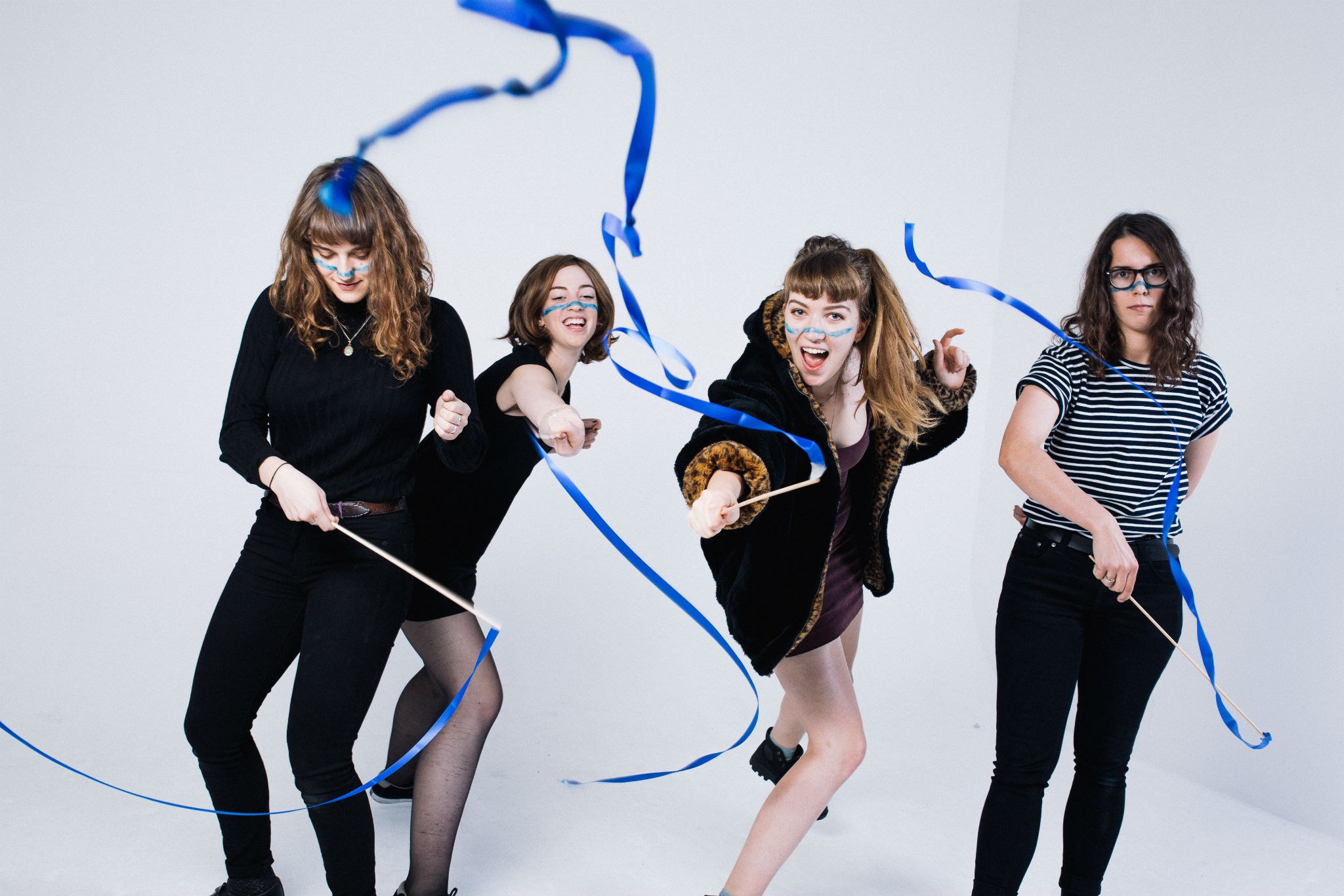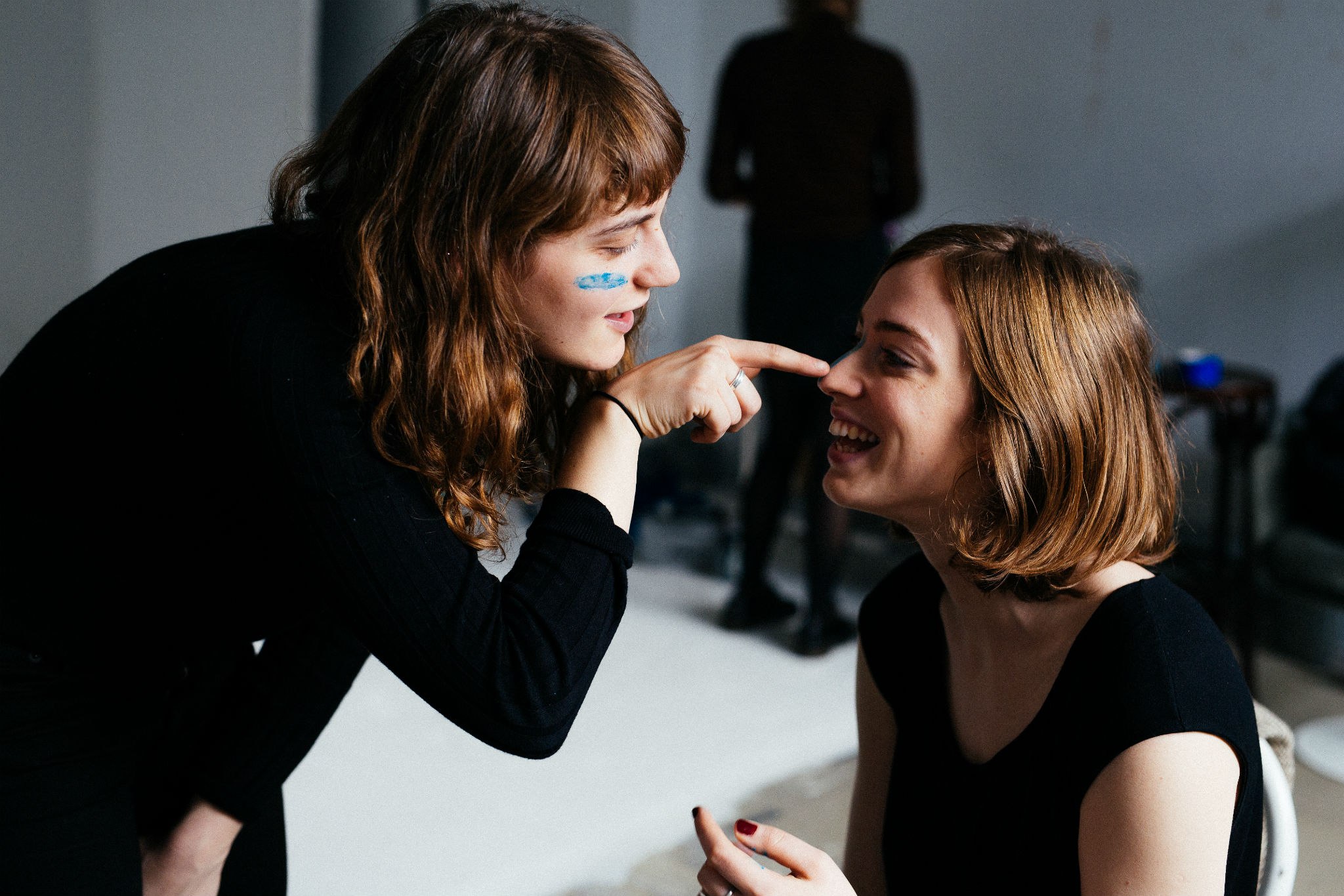 Amid the whirlwind of this year, the super blood moon also took place. It's a lunar phenomenon The Big Moon claim they orchestrated. "That was a really expensive PR stunt," tuts Celia. "Just to get everyone talking about #TheBigMoon. We wanted to get it trending," she says. "Come to one of our gigs and you'll see it," Soph adds.
"Would you actually go to the moon, do you think?" wonders Fern. "No," glares a troubled Soph. "That's awful. Never in a hundred years would I go to the moon," Fern nods in agreement. "I don't think I'd like being that far away from coffee."