Album Review
Coldplay - A Head Full of Dreams
2 Stars
For a record about breaking ground and finding a new, happier place, where's the catharsis?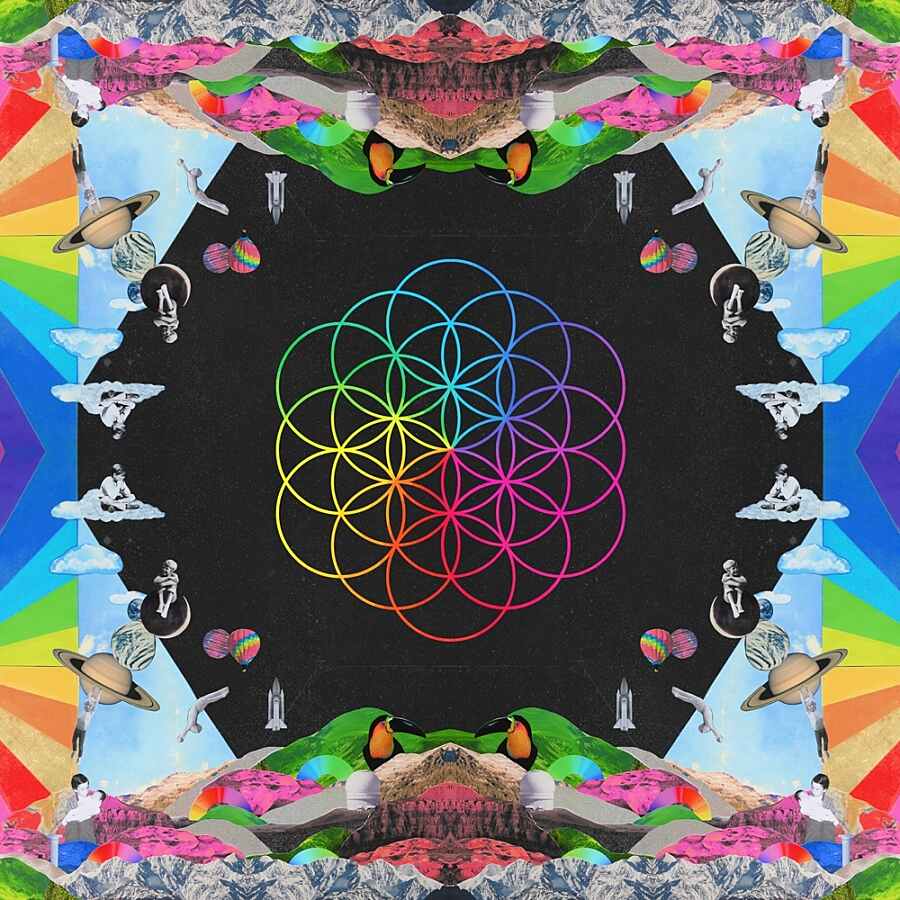 Coldplay's best moments take you to another place - a simpler universe, a neat exit. At some point in their career (ie. very early on), they realised their strength lay in delivering giant, overly earnest songs for the millions. And despite the love / hate conundrum they lean on, few can challenge their ability to write huge, stadium-straddling triumphs.
2014 album 'Ghost Stories' is cited as the most personal album in Coldplay's locker, but there was a more significant, less visible turning point. It was the first time frontman Chris Martin wrote for himself, not other people. A well-documented break-up being the focal point, he sank into a strange bleakness. The songs remained simple, but there was no real outward purpose.
Follow-up 'A Head Full of Dreams' is the complete antithesis to 'Ghost Stories'. The former would crawl up into a ball, whereas this record is beamingly, obnoxiously happy. It makes a show out of optimism, dressing itself in a bright coat of colours. Martin is a changed man, goes the claim. With happiness front and centre, then, why does 'A Head Full of Dreams' feel so cold?
Instead of its wide-eyed optimism rubbing off onto others, this album has the effect of canned laughter bouncing off the walls. It's a hundred nutritional yoghurts being mushed into bland liquid nothingness. Blue skies are promised, but we're left with a blank space. The wide-eyed smiles are less fake, more forced. It's as if Martin had to make the oppposite of 'Ghost Stories' or else face insanity - so he went for the simplest, blandest move. Coldplay are often criticised for sticking to one dimension, but the MDMA arena cruise 'Mylo Xyloto' had ambition, and the same could be said for 'Viva la Vida''s faux-revolutionary cause.
Here, Coldplay lack dynamism like never before. 'Adventure of a Lifetime' finds one very good hook and holds on for dear life without ever shifting gears. 'Hymn for the Weekend' is lined with Beyoncé vocals because Beyoncé. 'Amazing Day' floats by as a token ballad, reflecting on life's complexities like a horoscope column digs into hard truths. Where's the purpose? For a record about breaking ground and finding a new, happier place, where's the catharsis? If, as hinted, this is Coldplay's last bow, it's an awfully limp way to go, and actually a disservice for a band who deserve credit where it's due - just not this time.