Album Review
Pusha T - Darkest Before The Dawn: The Prelude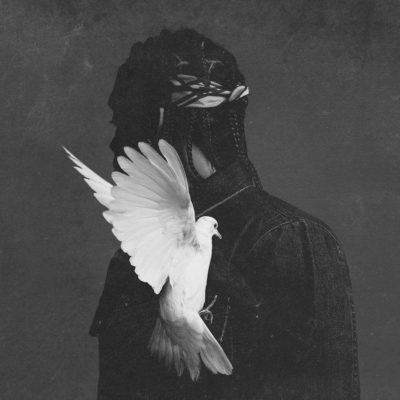 Pusha T has so much more to offer than before
Label: G.O.O.D. Music / Def Jam
Released: 18th December 2015
It's fitting that 'King Push – Darkest Before The Dawn: The Prelude' eyed its release for the end of 2015. With an army of hip-hop's biggest and brightest names coming together to write, produce and feature, 'Darkest Before The Dawn' feels like a celebration of the year in hip-hop. This was one last big blow-out before 2015 ended, with Pusha T himself as the guest of honour.
Though the penthouse suite party is littered with the heaviest hitters, this is ultimately Pusha T's party. Even though he's had some help on 'Darkest Before The Dawn', it doesn't feel like he's being carried by the big names that support him. The likes of A$AP Rocky, Timbaland, J. Cole and Kanye West fall at Pusha T's feet, giving their all to him as he triumphantly rides atop their contributions, effortlessly weaving clever lyricism throughout everything.
On first glance, this album shows the dark side of Pusha T's world; his past as a heavy drug user and dealer, his meteoric rise in a world that rewards such unpleasantly - Pusha is a product of his past. With this album however, underneath is a unique and acute viewpoint of the world, crafted from that very same background. Touching on everything from Donald Trump to police brutality and relationships, all tied together by immaculate production and a flow so diverse it's impossible to keep up, Pusha T has so much more to offer than before.
With the range of contributors and the depth of ability possessed by Pusha T himself, no two tracks are the same on 'Darkest Before The Dawn'. 'Untouchable' echoes the likes of Joey Bada$$ in its modern spinning of the old-school, 'Money, Pussy, Alcohol' despite his lack of input lyrically is so crafted by Kanye West it wouldn't be out of place on 'MBDTF', and Timbaland's distinct influence on 'Got 'Em Covered' could almost be a Missy Elliot track from 15 years ago. Yet with Pusha T as the only constant, somehow it's all cohesive. Each line flows effortlessly into the next, the multi-faceted nature of the lyrical content linking seamlessly together. Each track feels like a different corner of Pusha T's mind, all coming together to form a complete brain, glimmering with glitz and glamour on the surface and exploring darkness and deep thought below. If this is 'The Prelude', imagine what Pusha T can do with the rest.

Get your copy of the latest issue
More like this