Interview
Jaws in the studio: "We wrote a lot of bloody songs for this record"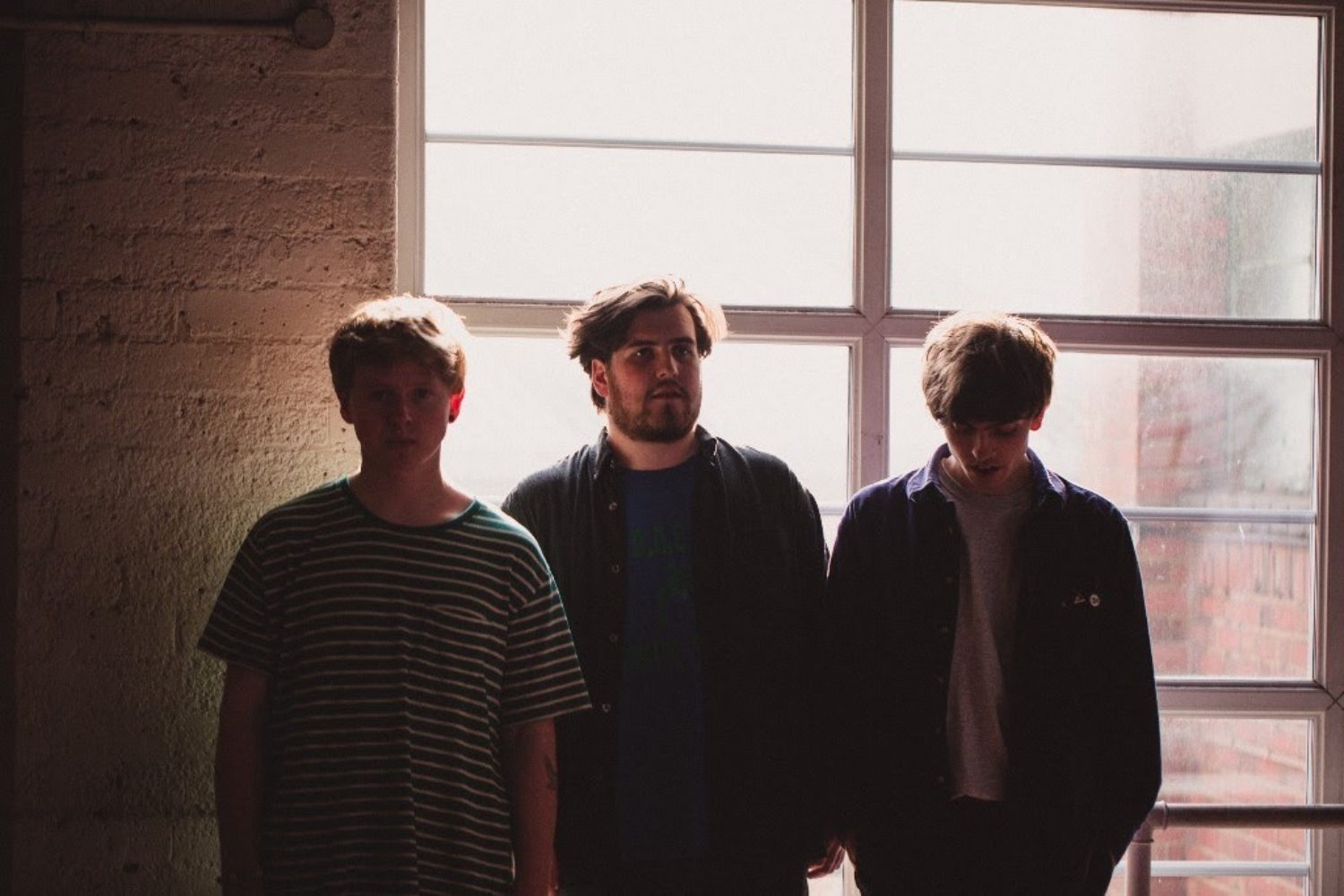 Now that the Birmingham trio have completed work on their follow-up to 'Be Slowly', the band's Connor Schofield offers up a few details.
Jaws' upcoming second album is inching ever-closer, and as 2016 stretches its legs the Birmingham trio are raring to go with a follow-up to 'Be Slowly' sitting pretty in their pockets. Having already offered up two tastes of what to expect in the form of the snarling, grunge-laced 'Bad Company' and festival-anthem-in-waiting 'What We Haven't Got Yet', it was all to play for as they shed their skin and settled in for another full-length record.
Newly stripped down to a three-piece, the band were itching to get out of the studio, and so finished their year of in style with that million-date tour. Below, we catch up with Connor Schofield to talk all things album two.
You've just wrapped up work on your second album - what sort of avenues did you wanna explore with this record?
We felt it was important to fully embrace the vibe of the songs with the new stuff, there was no point where we tried to write anything in a particular style or genre on purpose. We made sure we pushed each song until we felt it was good enough. We wrote a lot of bloody songs for this record and it was hard to narrow it down to the best selection for the album.
I think we still sound like Jaws but if you've seen us live, musically we've always been a bit more raw and I think you can hear that in the new stuff. A lot of the first record we learnt to play together as we recorded it, whereas with this album we made sure we could play all of the songs to the best of our ability before we even thought about recording, and that's why I think this really is the best stuff we've ever written.
How did you wanna build upon or shift away from the sound of your first record?
I'm not sure to be honest. Anything we've written post 'Be Slowly' has just been very natural, which is cool.
"It's not like between records I suddenly discovered distortion pedals and a Nirvana CD"
— Connor Schofield
What was the recording process like? Where did you work and who with?
Recording this album was crazy: we went to Vale Studios with an incredible engineer called Dan Austin and a great producer called Gethin Pearson. We had something silly like 12 days to do 12 songs so we were getting up at 9am and going to bed at 3am every day. It was intense but we really pushed it to make sure we made these songs sound as good as they deserve to.
Process-wise, we started a new track every day - the goal being you don't go to bed until the track is finished. I remember recording vocals on the third or fourth day at 1am like "what have I gotten myself into," but it was so fun and exciting at the same time. The creativity didn't stop.
You've released two tracks so far - are they indicative of what people should be expecting from this new record?
Kind of. It's not like between records I suddenly discovered distortion pedals and a Nirvana CD.
I think we still sound like Jaws and you'll have to wait to hear the record to make your own mind up, but without sounding big-headed I'm quite proud of it and very excited to get it out there.

Get your copy of the latest issue