Premiere:
So Pitted bring the sludge with appetite-whetting 'Feed Me'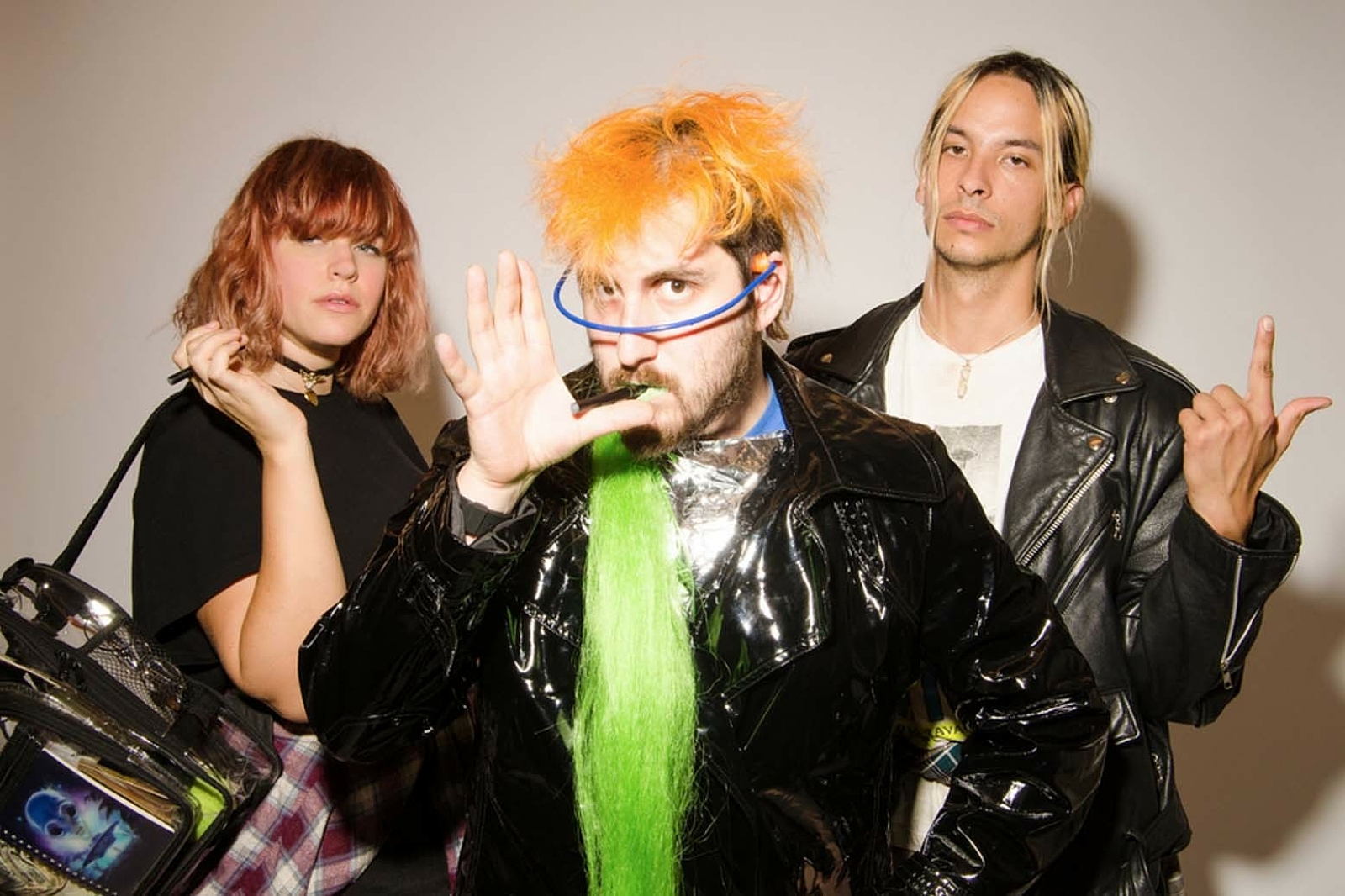 Sub Pop signings are about to head off on tour with Metz and Bully.
So Pitted are a Seattle-based trio signed to Sub Pop, and their debut album 'neo' is one of 2016's early head-turners, a first work that brings an eerie sense of purpose to sludgy, rough-edged punk.
The group deal in strange abstractions on their first work, employing dark, chugged guitar lines and vocals that sound like they've been zapped in a mad scientist's lab. Capable of hypnotising and exploding in one fell swoop, they bring something different to the table. Case in point - 'Feed Me', a bizarre twist on guitar-led norms. Feedback plays as much of a part as the slimy, dragged-out pace. It's the kind of song that could've been coined in a dungeon or sewer, not some shiny Seattle studio.
DIY is premiering So Pitted's new track below. This week, they head out on tour with Bully and METZ, before arriving in Europe for a handful of shows.
Pre-order 'neo' here.
JANUARY
08 Brooklyn, NY, Palisades
09 Boston, The Sinclair
11 Washington, D.C., Rock & Roll Hotel
12 Philadelphia, PA, First Unitarian Church
MARCH
04 Paris, FR, Mecanique Ondulatoire
05 Amsterdam, NL, Butcher's Tears
07 London, The Shacklewell Arms
08 Leeds, Brudenell Games Room
09 Brighton, The Green Door Store
10 Lille, FR, La Peniche
11 Brussels, BE, Homepluged
12 Berlin, DE, West Germany
15-20 Austin, TX, SXSW