Big news:
Big Ups announce new album 'Before A Million Universes', stream 'National Parks' track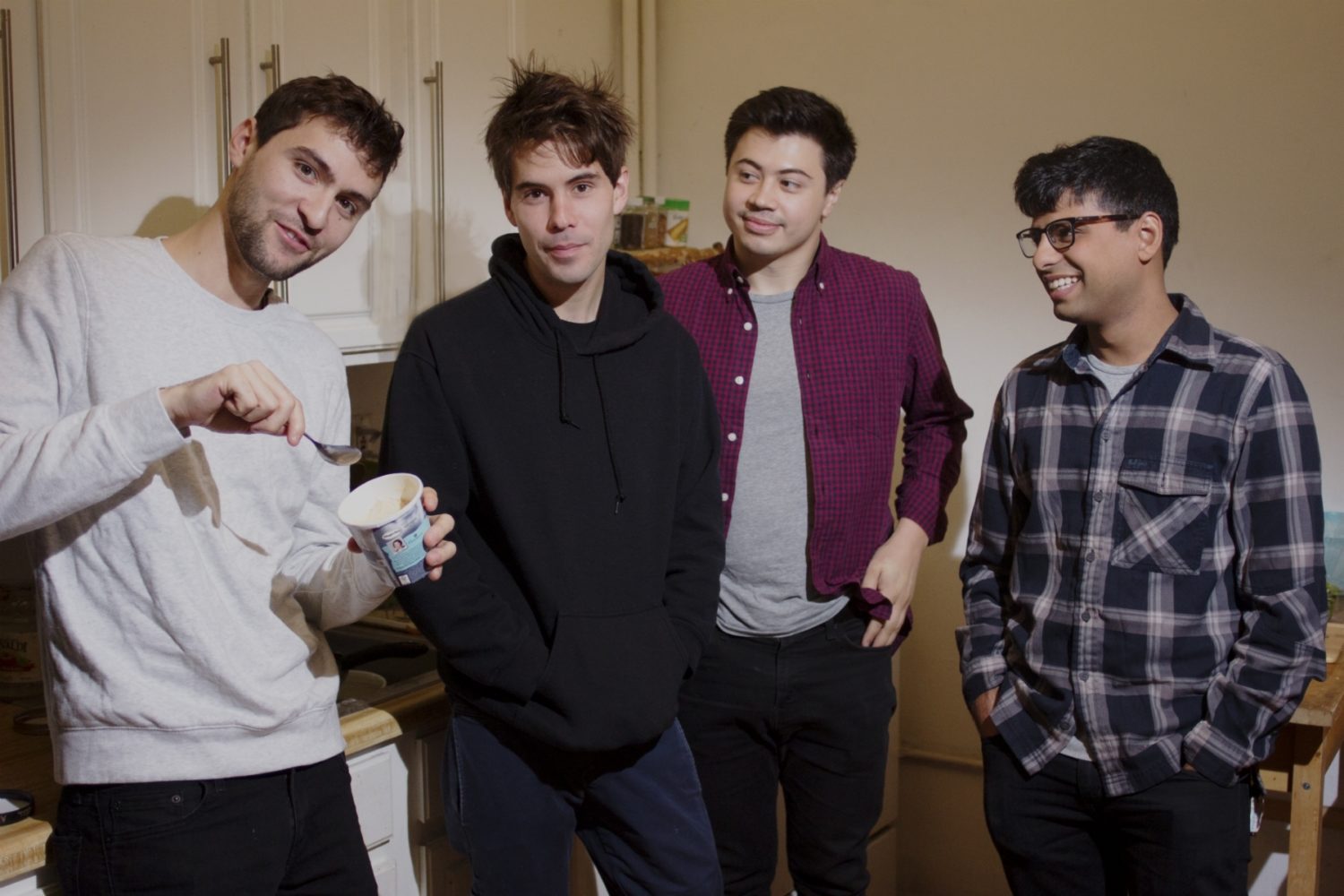 The NY punks return with album two, due this March.
They barged back with 'Capitalized' and a taunting teaser trailer at the tail end of last year, but now it's confirmed - Big Ups album two is on the way.
'Before A Million Universes' is set for release on March 4th through a triumvirate of Tough Love, Exploding In Sound and Brace Yourself Records. To celebrate, the acid-burnt New York punks are streaming another breathtaking cut from the record, 'National Parks'. The thematic opposite to 'Capitalized"s pontifications on consumer culture, 'National Parks' sees frontman Joe Galarraga turn inward, reflecting upon his upbringing and the sacrifices his mother endured to raise him. Stream it below, along with the tracklisting for 'Before A Million Universes', which you can pre-order physically here and on iTunes here.
Big Ups' second LP comes following 'Eighteen Hours Of Static', a gripping, furious debut. We went into the studio with Big Ups while they crafted LP2 - read that here, and delve into the DIY verdict on 'Capitalized' here. Big Ups tour the UK in March and April - full dates.
1. Contain Myself
2. Capitalized
3. Posture
4. Feathers of Yes
5. Meet Where We Are
6. Negative (Intro)
7. Negative
8. Hope for Someone
9. Knight
10. National Parks
11. So Much You
12. Proximity Effect
13. Yawp

Get your copy of the latest issue