Update:
M.I.A responds to the 'Borders' video PSG football shirt fiasco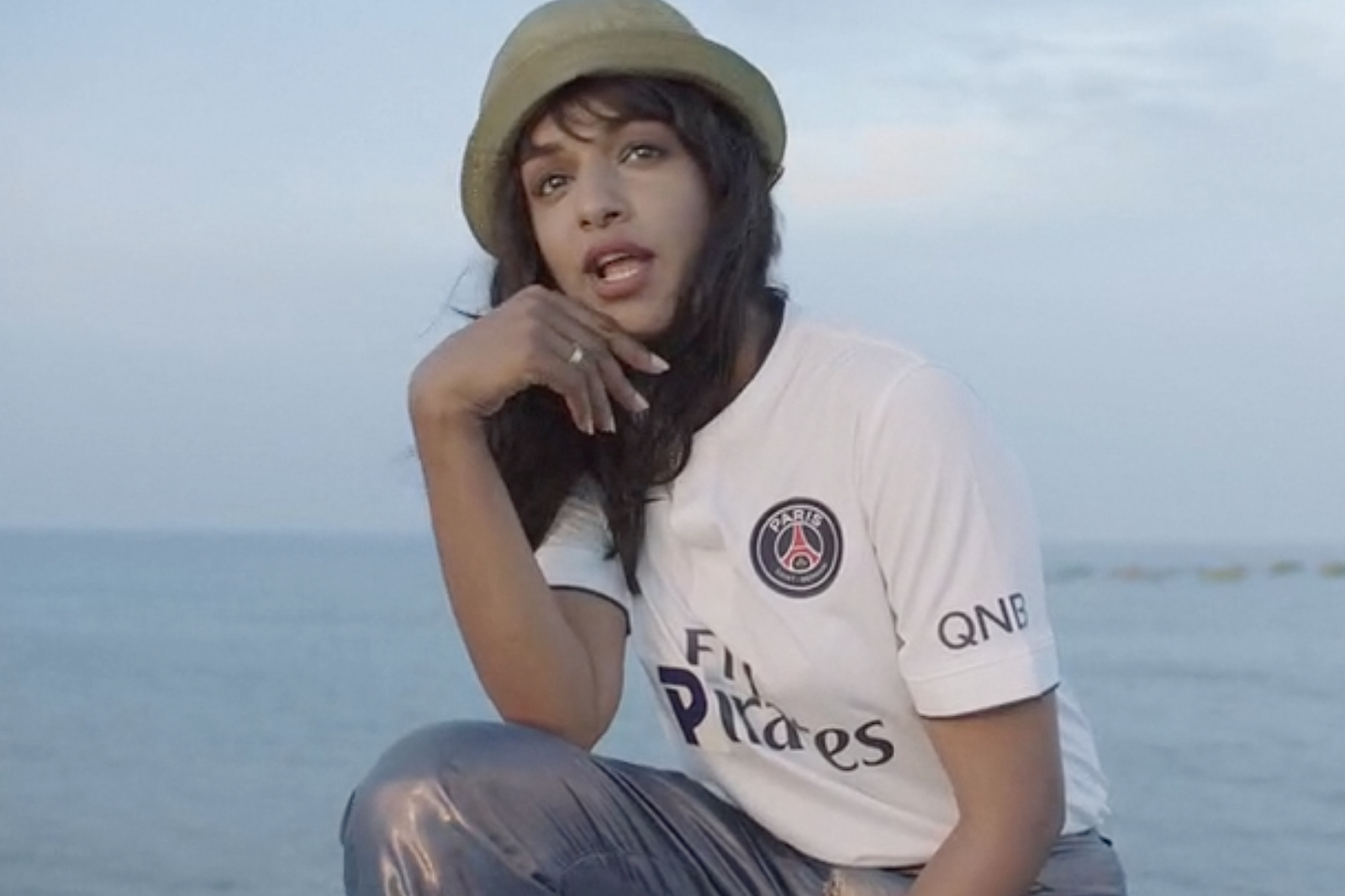 "I just find it extremely arrogant that they are trying to police something like that," she said.
Yesterday M.I.A revealed that French football team Paris Saint-Germain are pursuing legal action against her. The team are apparently unhappy with her use of a bootlegged shirt saying 'Fly Pirates' in her recent 'Borders' video. The video itself isn't concerned with the football shirt in an overwhelming way, and instead comments on wider injustice, and the treatment of refugees fleeing war and conflict in their home countries.
Speaking to Noisey, M.I.A has responded to PSG, and explained her actual reasons for wearing the football shirt in the 'Borders' video. Though there was speculation that she singled out the French football club for their sponsorship of Qatar and the UAE, M.I.A claims that the t-shirt simply reflects the reality of how many migrants dress, and she was far more focused on the bigger message of the video. "It's weird that now I've ended up in trouble because of a t-shirt," she said. "As far as I'm concerned, it's something realistic – migrants who wear sportswear. What are they going to do? Rewrite that?"
She also discussed the obvious irony of PSG's objection to any sort of association with the refugee crisis. It's a strange stance given that many of their players are second-generation migrants themselves. "They have people from Angola and Haiti and other places," she said. "How are they going to disassociate themselves from the fact they have players from there?"
"I just find it extremely arrogant that they are trying to police something like that," she added. "I think if you're talking about migrants or refugees or people generally living in war-zones, unfortunately sportswear and football tops are part of the uniform. How are you going to police that?" Fighting against the legal action, she said, is not a viable option. "Obviously I can't afford to go in court. I've been in court for four years now straight. If I have to spend another year in court, I don't know what I'll do."
"I'd much rather spend my time going to Calais and inventing a football team out of the immigrants and getting PSG to pay for it if they really care about it all so much, rather than being in court fighting over a t-shirt," M.I.A said.
That said, she's not backing down easily. "The entire NFL came after me," she told Noisey, referring to the previous dispute about her infamous Super Bowl middle finger flip. "And I won. So if they want to come after me on a t-shirt, that's crazy to me. It's not even a big enough fight to me this year.
£7.00
Buy Now