Listen:
Santigold shares new song 'Chasing Shadows'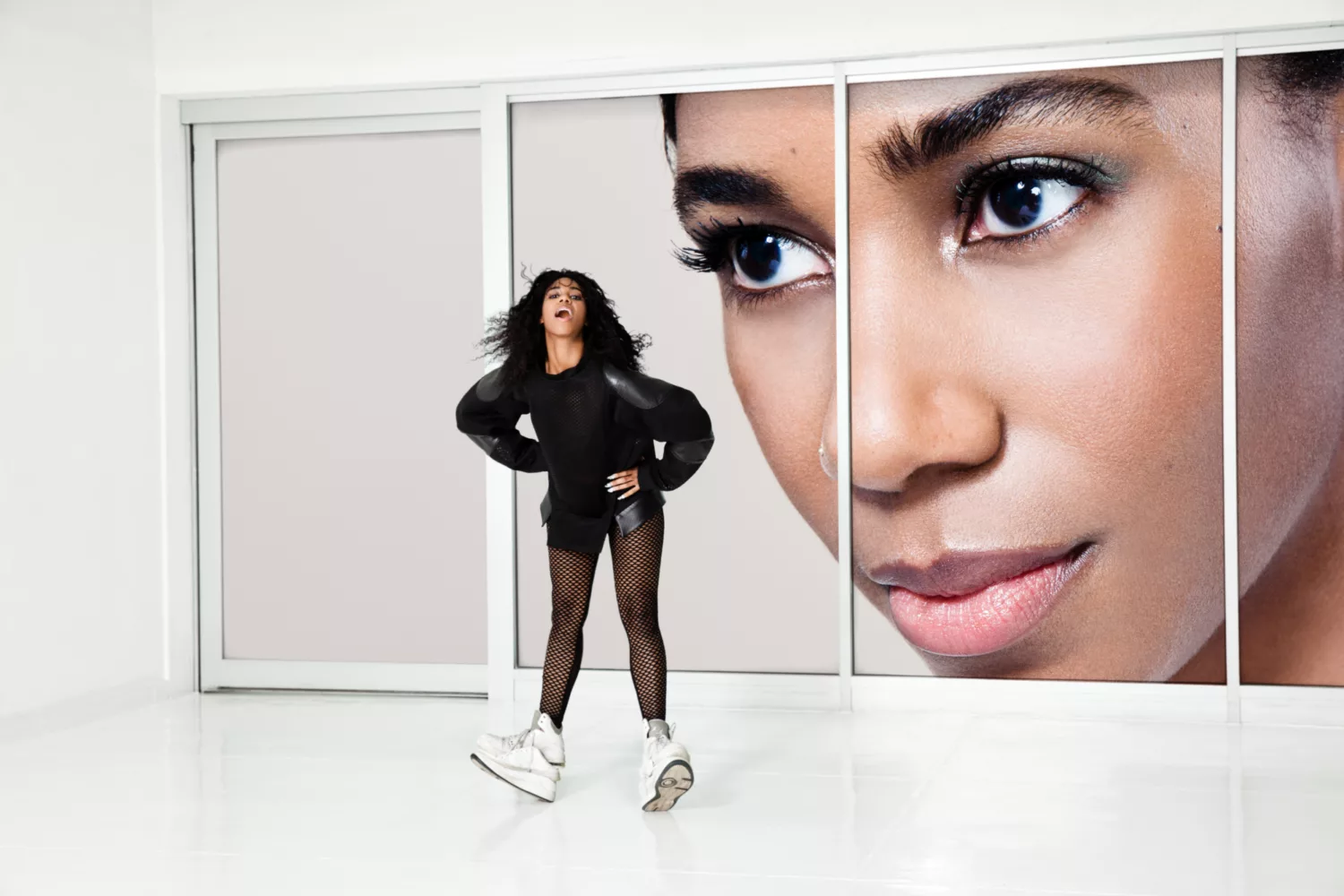 The track - which appears on her upcoming album '99¢' - got its first spin on Annie Mac's Radio 1 show.
Santigold has shared another new cut from her forthcoming album '99¢'. 'Chasing Shadows' got its first spin on Annie Mac's Radio 1 show last night. It follows previous previews 'Can't Get Enough of Myself' and 'Who Be Lovin' Me'.
The matching video for 'Chasing Shadows' is currently streaming on TIDAL. Linking into the album's theme of consumerism, it shows an unimpressed Santi wandering down a very Christmassy street, before returning home to a glowing microwave, an incredibly small bath, and a giant chair.
Speaking to DIY late last year about '99¢' Santigold expanded on her interest in consumer culture with this new record. "It's a very narcissistic time," she told us. "It's one thing that people don't even watch the concerts any more, they just want to capture it on their phones. You play to a sea of phones. It's a whole other experience now. Now they don't watch the show, they turn their backs to the show! They take a picture of themselves in front of the stage."
"It's something you really need to pay attention to and understand," she added. "I grapple with it, trying to get my head around it. What I love is art, this is why I'm doing this."
Listen to 'Chasing Shadows' here. It starts around the 59:00 mark.
£7.00
Buy Now