Watch:
Christine and the Queens gets blue-hued in her 'Tilted' video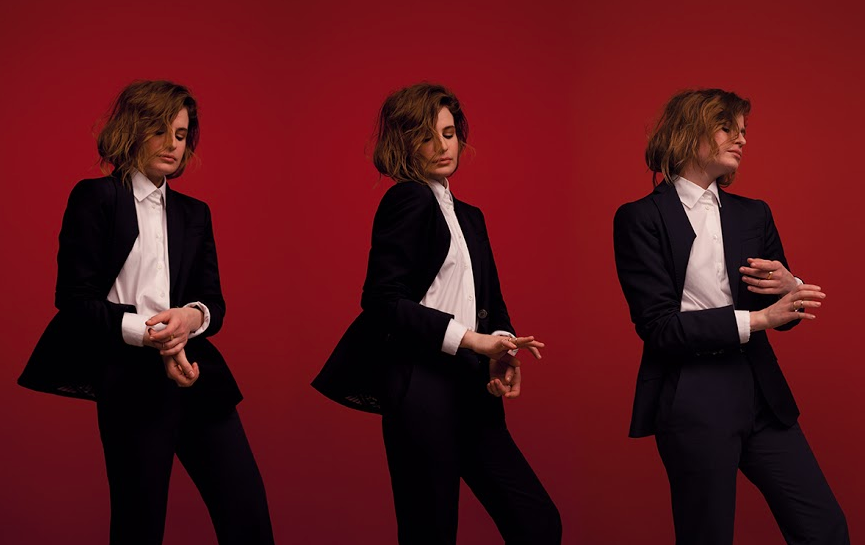 It's dance routines galore in the new English-language version of the 'Chaleur Humaine' single.
Christine and the Queens has shared a new version of debut lead-track 'Christine'. The new English language version is named 'Tilted,' and the video is identical to the previous French-language version. Though the visuals might be familiar, Héloïse Letissier's re-recorded lyrics are worthy of closer inspection. They're completely different in meaning to the original French lyrics.
The lead track from her debut album 'Chaleur Humaine' - which gets a UK release on 26th February - it's a blue-hued, minimal video with dance routines so intricate they put poor Drake and his cashmere turtleneck to shame. Stylistically, it picks up more or less where the lilac-drenched video for 'Jonathan' - her collaboration with Perfume Genius - left off.

Héloïse Letissier releases 'Chaleur Humaine' in the UK at the end of next month, and she plays a show at London's KOKO on 15th March.
Watch the new English-language 'Tilted' below.