Premiere:
Gang get intimate in their freaky new 'Breath Before Death' video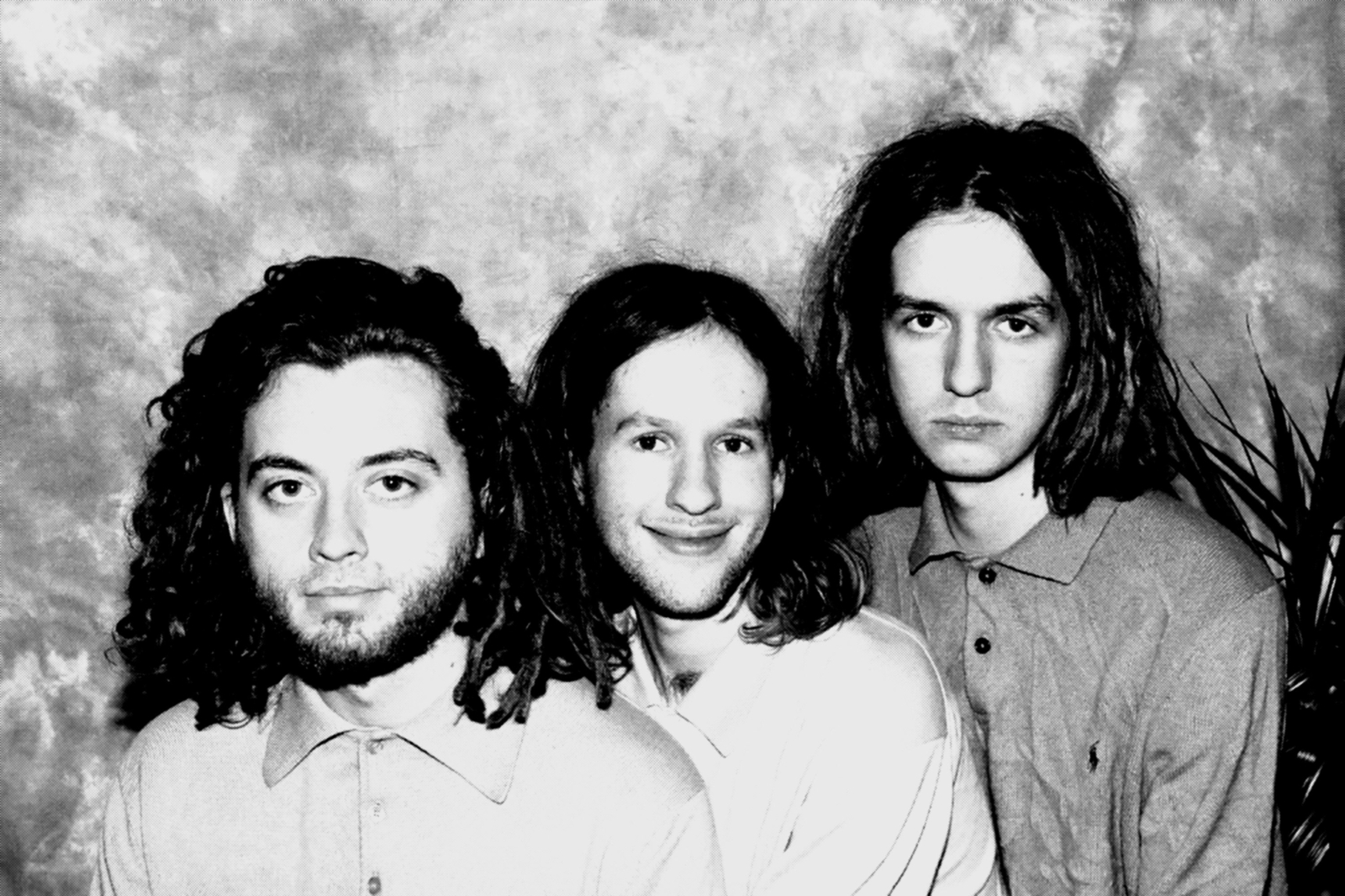 The Brighton force complete the line-up for DIY and Jägermeister's Curtain Call show this month, too!
There's a madness behind the eyes of everything Brighton three-piece Gang have put their name to thus far. They rounded off last year with 'Animalia', which we premiered as our Neu Pick back in November. Now, they're back, with 'Death Before Breath' and its bizzaro new video, letting all that madness pour out.
The AA-side to 'Animalia''s punchy immediacy, 'Breath Before Death' is more willingly wilting, wrapping itself up in an out-of-it haze of psychedelia. That otherworldly, out-of-body atmosphere is reflected in the clip, as the band get their, er, disconcerting promo photos shot while floating around and generally looking like they're all on another planet, far, far away. Watch it below, first on DIY.
It comes ahead of a January tour that will also see the band joining Johnny Foreigner and Birdskulls at DIY and Jägermeister's Curtain Call show at London's Strongroom Bar.
They'll be the final act to join this month's Curtain Call, which sees us continuing to support new bands as they journey to the top. Taking the meaning of 'the road to success' quite literally by basing itself on the iconic Curtain Road - home to many iconic labels, studios and venues - Curtain Call is about providing bands the opportunity - whether that be through recording, making videos or playing gigs - to make their next step really count.
The first round of Curtain Call gigs takes place on 26th January 2016 and tickets for the show are on sale now exclusively from TicketWeb, so snap them up quick. The show is 18+ and ticket holders will be required to bring ID.

Full dates for the band's run are below, and you can grab the 'Animalia' / 'Breath Before Death' 7" here.
JANUARY
20 Leeds, Nation Of Shopkeepers
21 Manchester, The Castle
22 Birmingham, Sunflower Lounge
23 Margate, Tom Thumb Theatre
24 Folkestone, Hot Salvation (acoustic in-store)
26 London, Strongrooms (w/ Johnny Foreigner & Birdskulls)
27 Brighton, Green Door Store (w/ Dilly Dally & Tigercub)
£7.00
Buy Now