Premiere:
Bellevue Days embrace apathy in the 'Ripped Jeans' video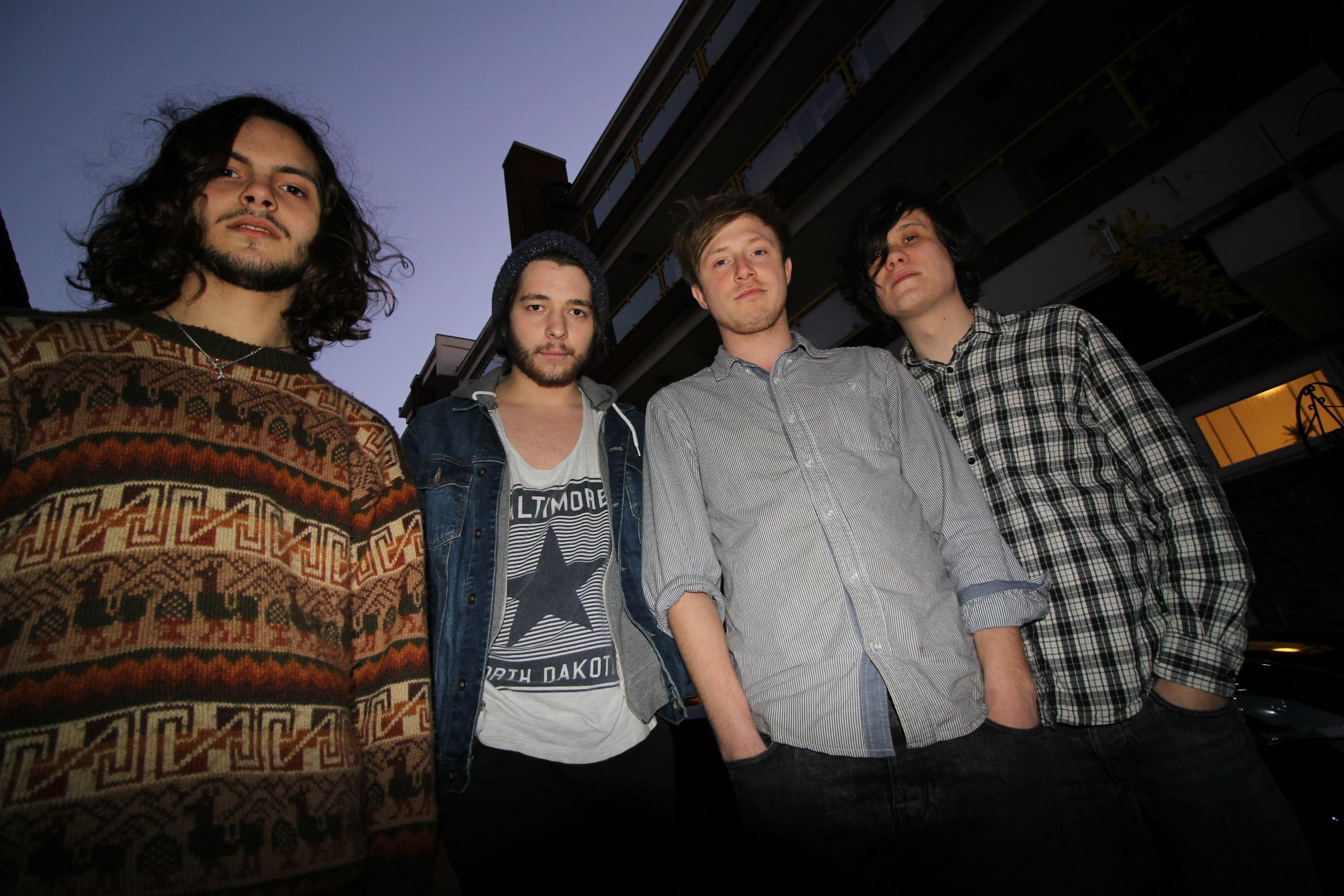 Joel from Wolf Alice is a fan - get on board with the Croydon rockers' latest.
Bellevue Days' 'Ripped Jeans' is a storming rush through the trials and tribulations of modern life, the Croydon four-piece dousing their apathy in the kind of huge, anthemic rock that shot Biffy Clyro straight to the top. Debuting on DIY as a Neu Pick back in November following a nod from professional excitement machine Zane Lowe, today we're bringing you the Andy Brice-directed video for the single - check it out below.
It's a huge number, pairing the track's shredded guitars and ode to turning to the bottle when it all gets a bit much with a tale of being terrorised by both bandmates and bad-guys. We're not really sure where the latter come from, but look at those pig heads. It's all a bit David Cameron. The effortlessly catchy and sky-scraping cut of straightforward, unembellished rock has already caught the eyes of a few famous fans, most notably after it was dropped on the Radio 1 Rock Show the other week…
That's right, Joel Wolf Alice is a fan. The man's got taste.
The first look at the 'Ripped Jeans' video can be had below. The track's taken from an EP that's set for release early this year. That'll be the follow-up to 'The Sun Came Up When We Were Young', their ace debut which you can nab here.