Album Review
NZCA Lines - Infinite Summer
4 Stars
'Infinite Summer' is a beast that demands expansive concert halls and expectant crowds.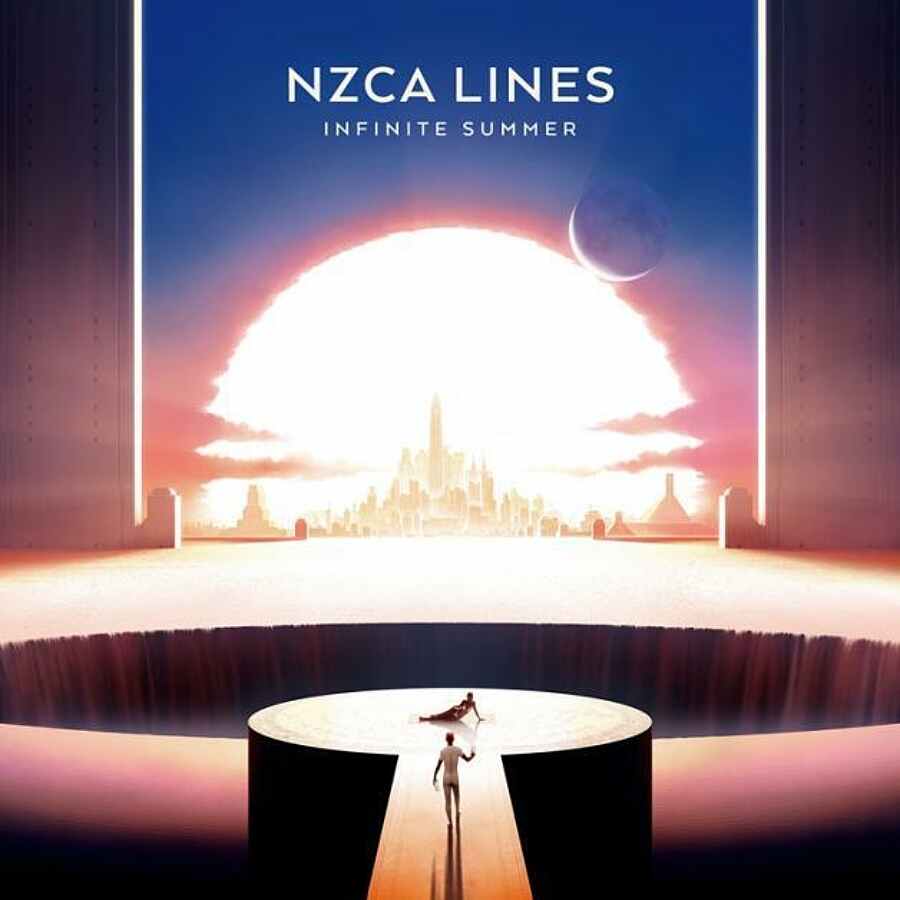 2015's been a spectacular year of music - but where's our goddamn hoverboards? Unlike eighties time-travel blockbusters, the sequel to NZCA Lines' self-titled 2012 debut doesn't fall under the shadow of the first hit; 'Infinite Summer' is a cinematic escapade all of its own. The once solo Michael Lovett has recruited guitarist Charlotte Hatherley (Bat For Lashes, Ash) and drummer Sarah Jones (Hot Chip) for his latest outing, and you can immediately see why.
From scene-setter 'Approach' to scene-stealer 'How Long Does It Take', the gauntlet's been slammed down. Since his last album, he's been touring the world, helping Metronomy bring their throbbing electronica to the world, and has even finished an illustration degree on the side. He hasn't had his head in the clouds. Or maybe he has. Either way, Lovett's been quietly feeding this beast in his head, and now it's grown far beyond bedroom laptop side-project. 'Infinite Summer' is a beast that demands expansive concert halls and expectant crowds, and an orchestra if there's one going.
And then, like a virtuoso actor, he can switch to moments of intimacy. As Lovett croons in 'Do It Better, "Let the shadow fall into oblivion/I will always hold you this close to you"; although the author claims a doomed far-future metropolis is the setting, this is the story of a human relationship, and that's Lovett's genius. 'Sunlight' is the soundtrack to a cruise in a 1973 Chevrolet Chevelle, getting hopelessly lost and gliding into the melting sunset, and you want to get lost in this world with him. There's no glitches in the scenery that awake you from the dream. 'Infinite Summer' is the classic case of an album that's so fully-melded, so self-composed in its identity, that you get the nagging sense of déjà vu, that you've been here before, and yet it's something brand new.
But none of this really matters. The '1984' of albums this is not. 'Infinite Summer' has no agenda to have you walk away with a bitter truth, holding up a distopic vision of the corruption of society, and it's not agonising its identity or the meaning of life. This is the dancefloor at the end of the apocalypse.