Bon voyage:
Cate Le Bon announces new album 'Crab Day'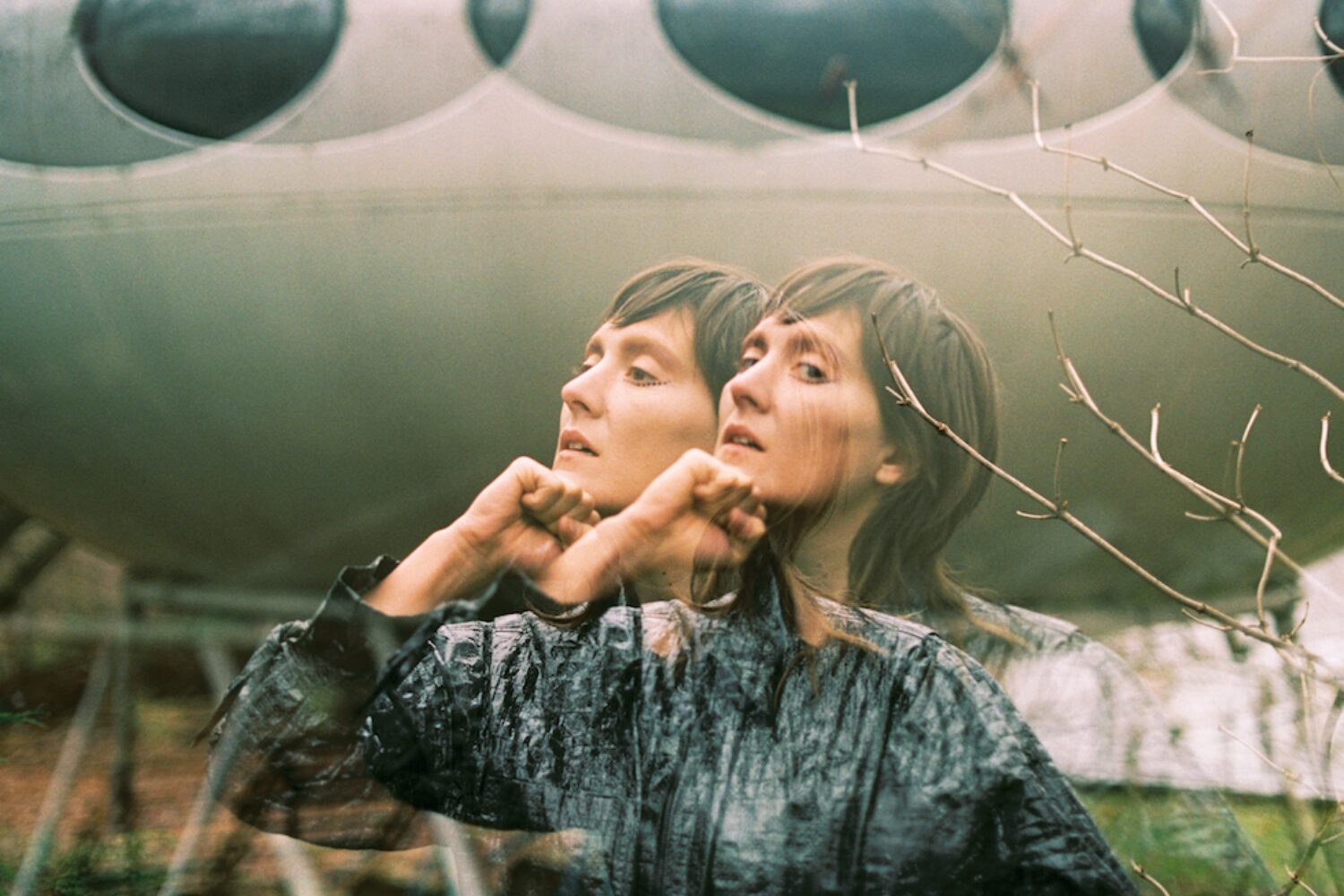 The follow-up to 2013's 'Mug Museum' comes out in April.
Cate Le Bon has announced her fourth album, 'Crab Day'. Out on 15th April via Turnstile, the follow-up to 2013's 'Mug Museum' features the likes of H. Hawkline, and Warpaint's Stella Mozgawa as guest musicians. Noah Georgson and Josiah Steinbrick produced the album, which was recorded in California last Spring.
"'Crab Day' was lovingly formed in the mouth of the Pacific Ocean, as it quietly mocked us with its magnitude," explained Cate Le Bon in a statement. "It's the sound of the 'accidentally on purpose' coming together of the right people at precisely the right time in an environment thatfurnished and fuelled the abandonment we felt effortlessly. It's a coalition of inescapable feelings and fabricated nonsense, each propping the other up. 'Crab Day' is an old holiday. 'Crab Day' is a new holiday. 'Crab Day' isn't a holiday at all."
She intends to tour 'Crab Day' with what she's calling the Banana ensemble - a live band made up of co-producer Josiah Steinbrick, Josh Klinghoffer, Stephen Black, Stella Mozgawa and H.Hawkline. "Being the monstrous pessimist that I am, I was of the mind that the actuality of these shows happening was a pipe dream given that the ensemble comprises some of LA's finest and most sought after musicians," admitted Cate Le Bon in a press release.
"Banana… will open the evening with a set of equally composed and improvised adventures through tuned repetition, polyrhythm and Eastern themes, near and far, for movement and dance followed by half-time orange segments, costume changes and a reshuffling of the cabinet for a very special performance of 'Crab Day'."
Half time oranges should be 'a thing' at all gigs, we reckon. Watch the trailer for 'Crab Day' below. It's directed by Phil Collins (the filmmaker, not the Genesis drummer). Scroll down to check out the tracklist, and Cate Le Bon's upcoming tour dates.

Tracklisting

Crab Day
Love Is Not Love
Wonderful
Find Me
I'm A Dirty Attic
I Was Born On The Wrong Day
We Might Revolve
Yellow Blinds, Cream Shadows
How Do You Know?
What's Not Mine
Upcoming Tour Dates (with Banana)
MAR
08 Brussels, Botanique
09 Paris, La Bator
10 Istanbul, Salon IKSV
12 Cardiff, The Gate
30 Los Angeles, Hollywood Forever Cemetery
APR
11 New York City, Bowery Ballroom