Have You Heard?
Rihanna - Work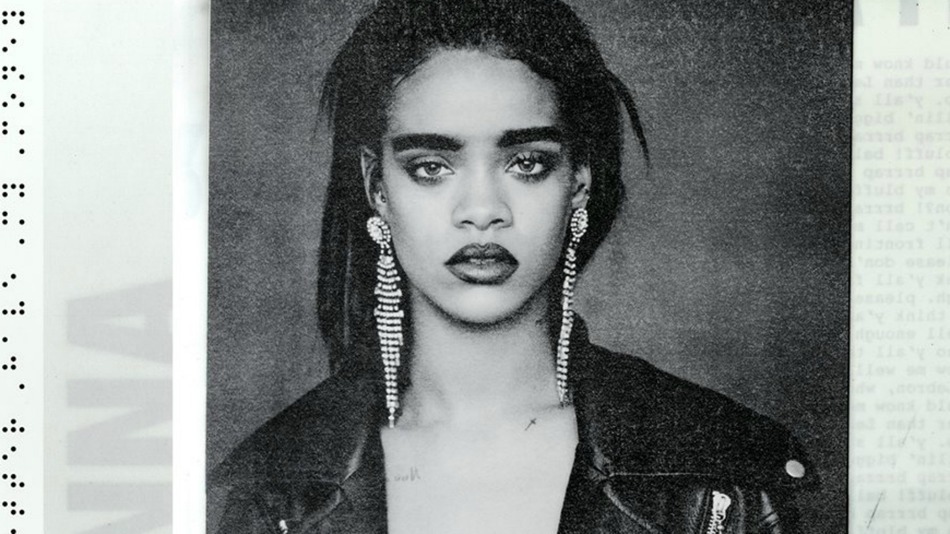 'Work' is, simply, hard work to get on board with.
After countless dependable years releasing brilliant pop albums, Rihanna's ramshackle 'ANTI' campaign - to use the term incredibly loosely - flips a middle finger. Unleashing 'Rated R,' 'Loud,' 'Talk That Talk,' and 'Unapologetic,' over four quick-fire consecutive years, RiRi decided enough was enough three and a half years ago. She responded to being one of the biggest global pop stars on the planet by running away to take selfies with her best friend Melissa Forde (squad goals, much?), and sacked off the studio in favour of rolling blunts while using her security guard's bald head as a table. The handful of tracks she has put out since 2013 still triggered sheer frenzy. From her notorious awards appearance in that villainous green fur coat, to the whole 777 aeroplane fiasco, and the furor caused by the Tarantino-levels of violence in her 'Bitch Better Have My Money' video, Rihanna remains one of the biggest talking points in pop music, despite doing, well, not very much as of late.
It's something she seems well aware of in the "first single" from her elusive, and still release-dateless eighth record, 'ANTI'. The huge irony of returning with 'Work' - a track about, quite simply, getting shit done - is surely not lost on Rihanna as her fans clamber for glimpses of #R8 with increasing levels of despair. Far from the club-ready, instantaneous banger that we all expected, 'Work' is intentionally lazy, Rihanna drawling elongated "lurkin"s and "workin"s in her brilliantly distinctive Bajan accent, over a stilted, lethargic dancehall beat; every vocal hook drenched in auto-tune, Drake's guest spot equally meandering. It sounds a little like Rihanna's 2005 debut album 'Music of the Sun' might've sounded; had she been more defiantly self-assured, and less arsed about outside pressure. This is neither 'What's My Name' level euphoria, nor the gleeful, deliciously OTT 'Pour It Up'. 'Work' is, simply, hard work to get on board with. Move beyond its repetitive, if infuriatingly memorable, chorus and it gives almost nothing away.
Far from giving any lasting indication of what we should expect next, it proves one point; 'ANTI' will live up to its name in being totally against all expectations. In a world where we're well used to perfectly formed pop songs dropping effortlessly into our laps from the well-oiled churning machine of chart-world, 'Work' is not the Rihanna track we think we deserve. That's the point.
Listen to 'Work' on TIDAL, or have a listen to this radio rip instead.