Tour diary:
Pop out on the road with Sun Club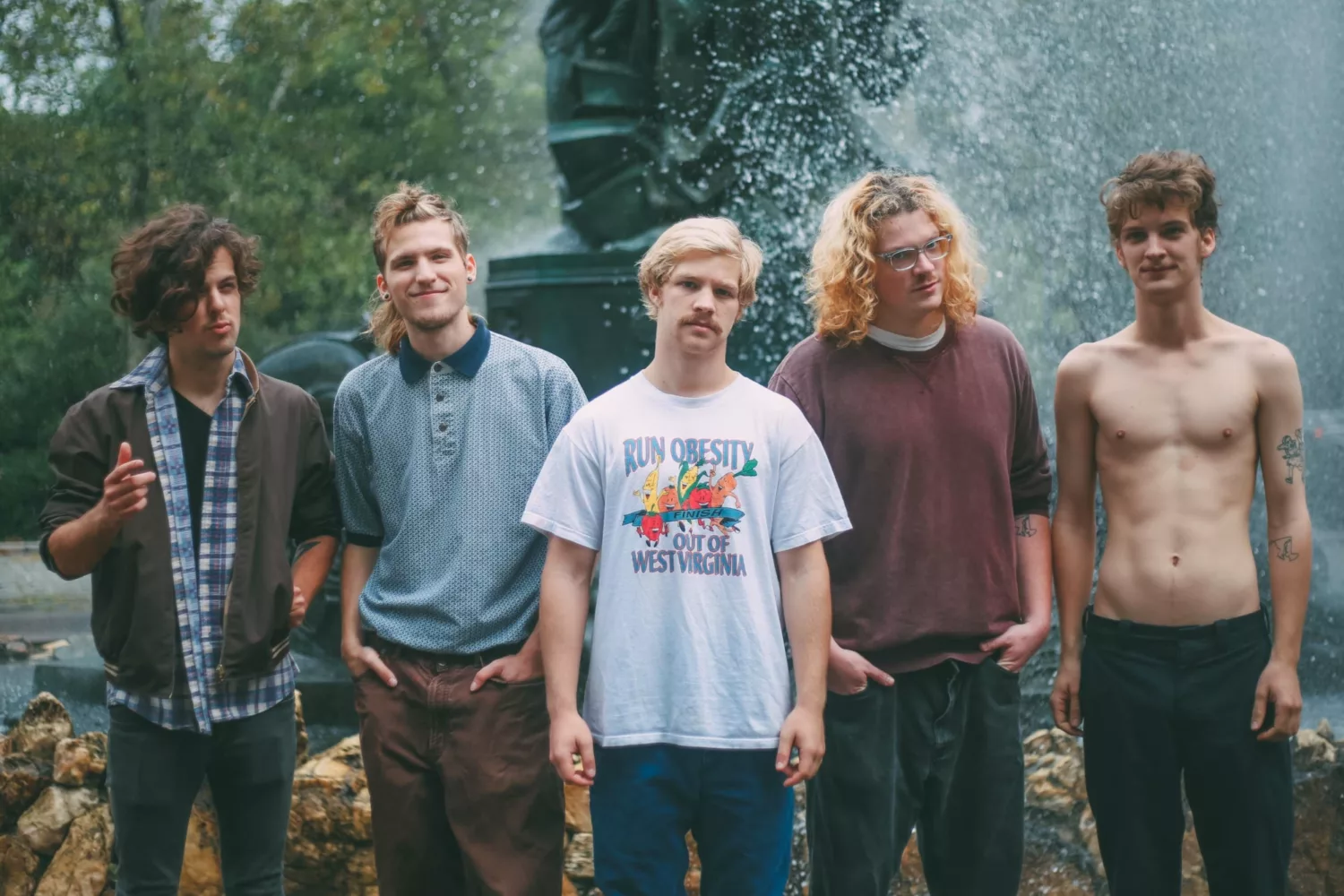 The Baltimore crew recently headed to Europe with Hinds, and then took a few snaps for us along the way.
Sun Club's scorched debut album 'The Dongo Durango' is "a tropical storm committed to disk" - a playful ode to madness and mania that makes them perfect van-fellows for that similarly bonkers lot in Hinds. Recently popping over to Europe in support of those aforementioned Spaniards, below Sun Club have offered us an insight into their joint jollies.
Catch up with the DIY interview with Sun Club - their UK tour takes in the following dates, starting tomorrow:
JANUARY
30 Birmingham, The Sunflower Lounge
31 Leeds, Oporto
FEBRUARY
02 Glasgow, King Tuts
03 Manchester, Castle
04 London, Sebright Arms
05 Brighton, Sticky Mikes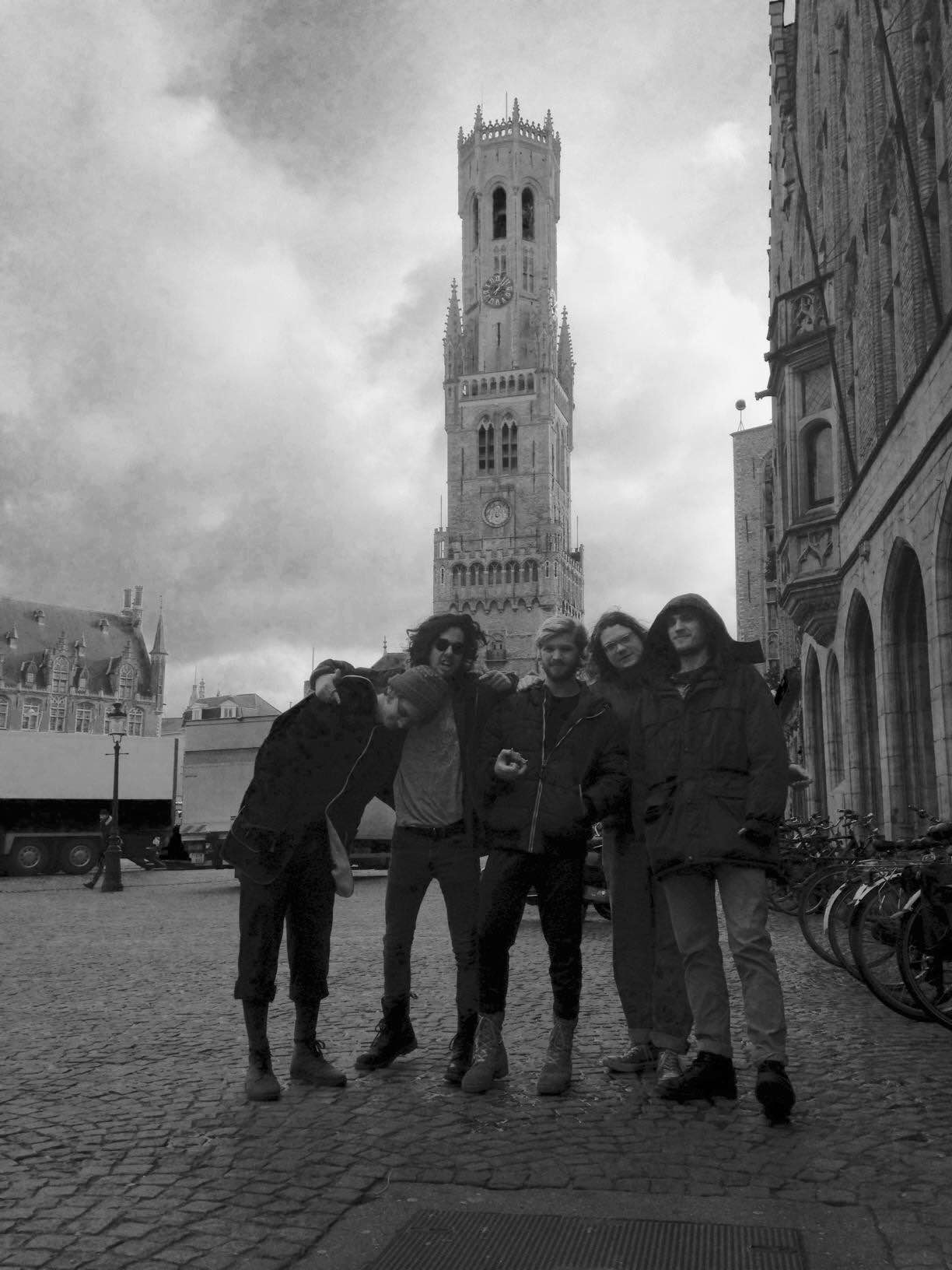 This was in Bruges on our first full day in Europe. Also this tower was in the movie in Bruges, dope coincidence. We also got these chocolates that looked like things, like screws and vaginas. The day was pretty chill, a cool introduction to being in Europe.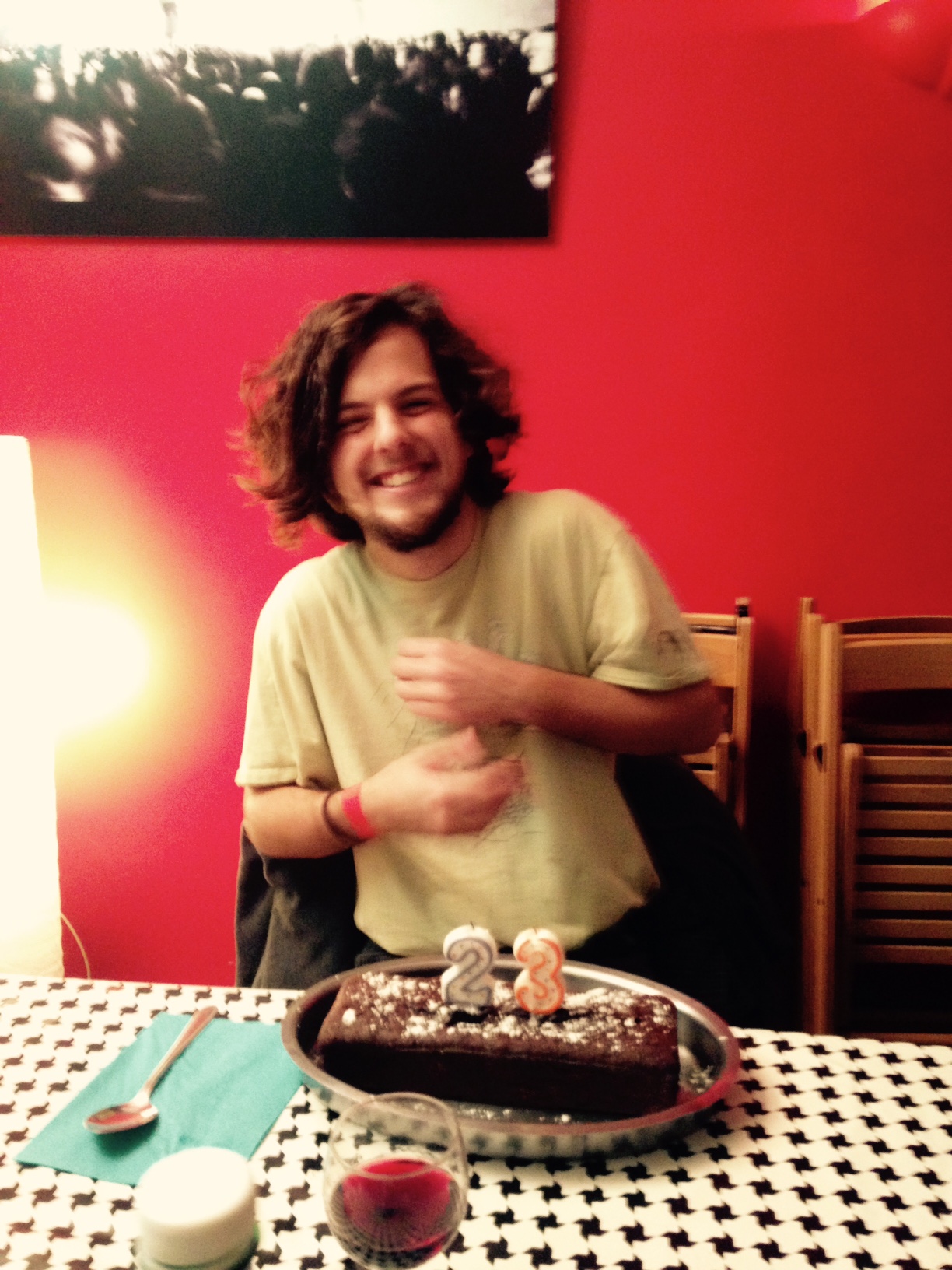 This was in Bruges on our first full day in Europe. Also this tower was in the movie in Bruges, dope coincidence. We also got these chocolates that looked like things, like screws and vaginas. The day was pretty chill, a cool introduction to being in Europe.
This is our cool tour manager Nic. Here we see him and Shane sharing a nice social interaction. In a time where having a computer in your pocket is as common as wearing socks, it's nice to see it not getting in the way of a new friendship. As you can see above them this particular hotel had a framed picture of Mikey in the reception area. Apparently it is a common practice to have pictures of certain patrons hung throughout the building in some European countries.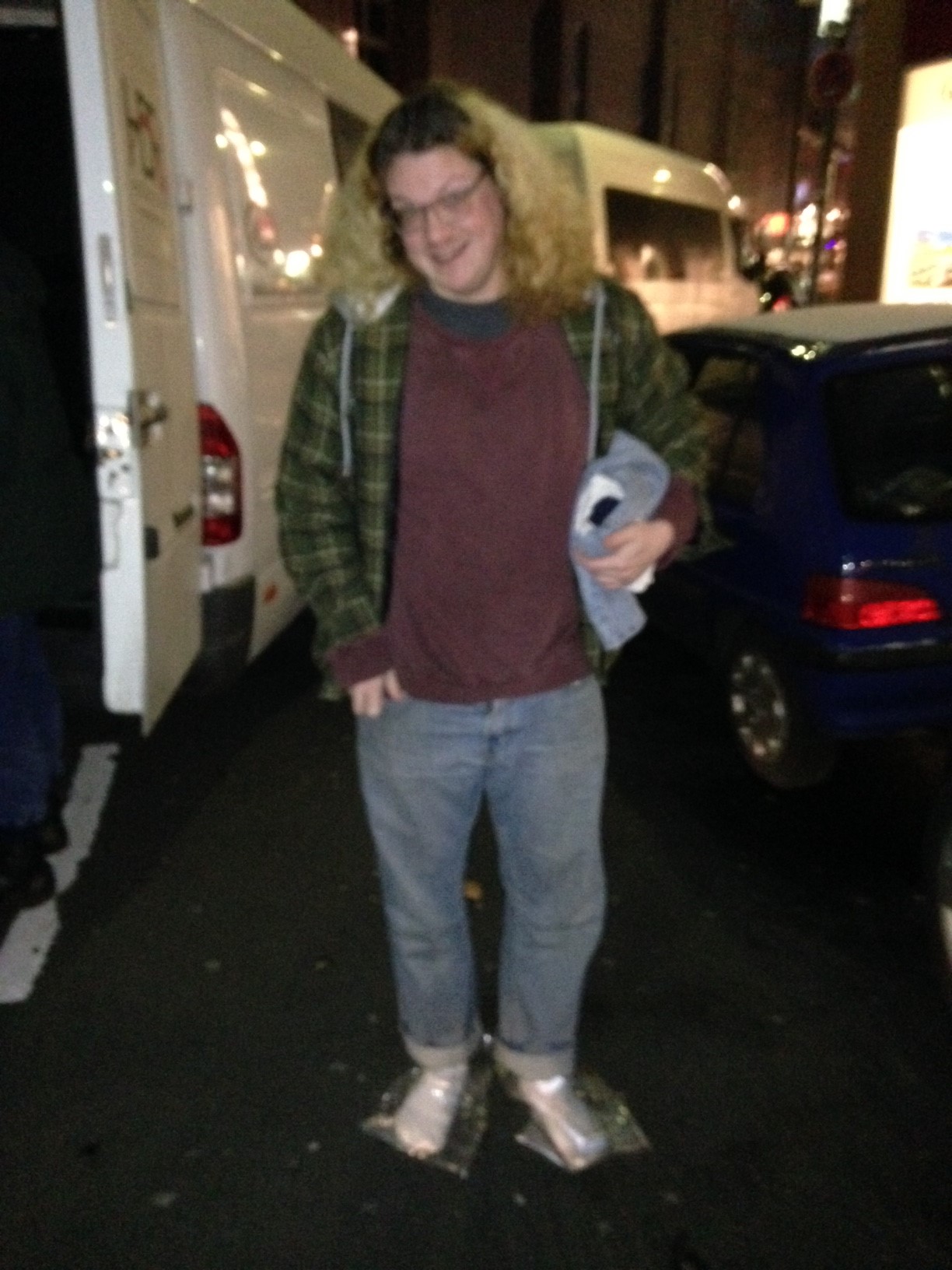 Man oh man, is this a silly story. So at some point in our German portion of the tour I seemed to have stepped in some kind of what kind only be described as raw sewage. The smell was so bad that I decided to dispose of my shoes in the hostel we stayed at the night before. I vividly remembered packing two or three extra pairs of shoes, but apparently I was wrong. Due to our very busy schedule, and odd hours of clothing stores I spent two shoeless days on the cold streets of Germany, finding whatever I could to protect my feet from the debris on the ground. The style was quickly picked up by the locals, and is now a very popular fashion in Hamburg.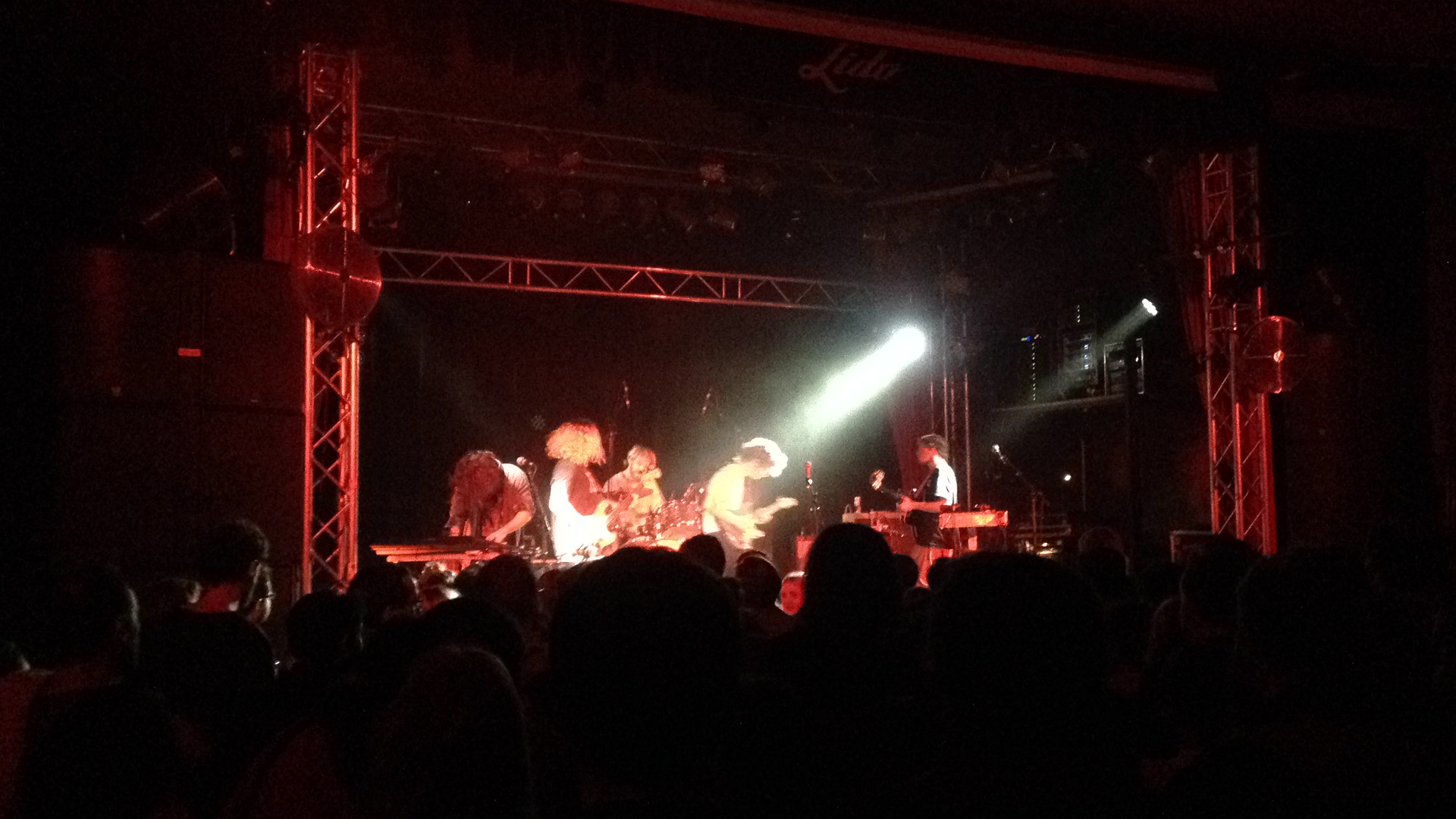 First time for all of us in Berlin, and we all got blown away. Crazy town, crazy people, crazy clubs. The show was super amazing, and people were all going nuts. We wanted to celebrate the good times, so we decided to go out afterwards with everyone. The word sloppy doesn't quite do it justice. I'm pretty sure if we took all of our memories of the night and put them together we'd have maybe fifteen minutes of combined time. It was out of control, we didn't get to sleep until maybe 6 in the morning.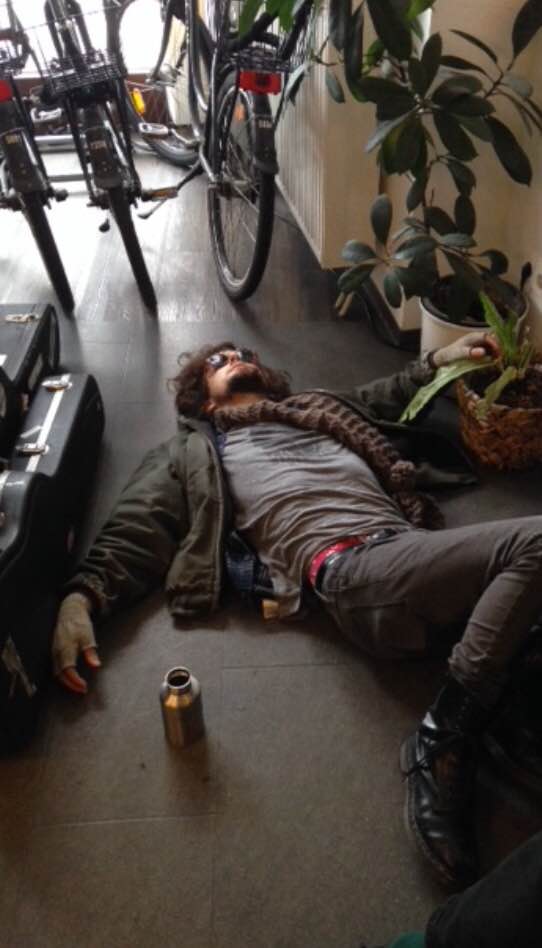 This pretty much sums up the morning after Berlin. Waking up was one of the hardest things we've ever done, there wasn't enough water in the world to hydrate us. Here we see Kory Gripping to his plant friend for support in such a trying time. Many of us attempted to use the age-old cure of morning burritos to cure the hangover, but to no avail. The night has been dubbed "The Berlin Night" and has been and set the bar high for craziness this tour.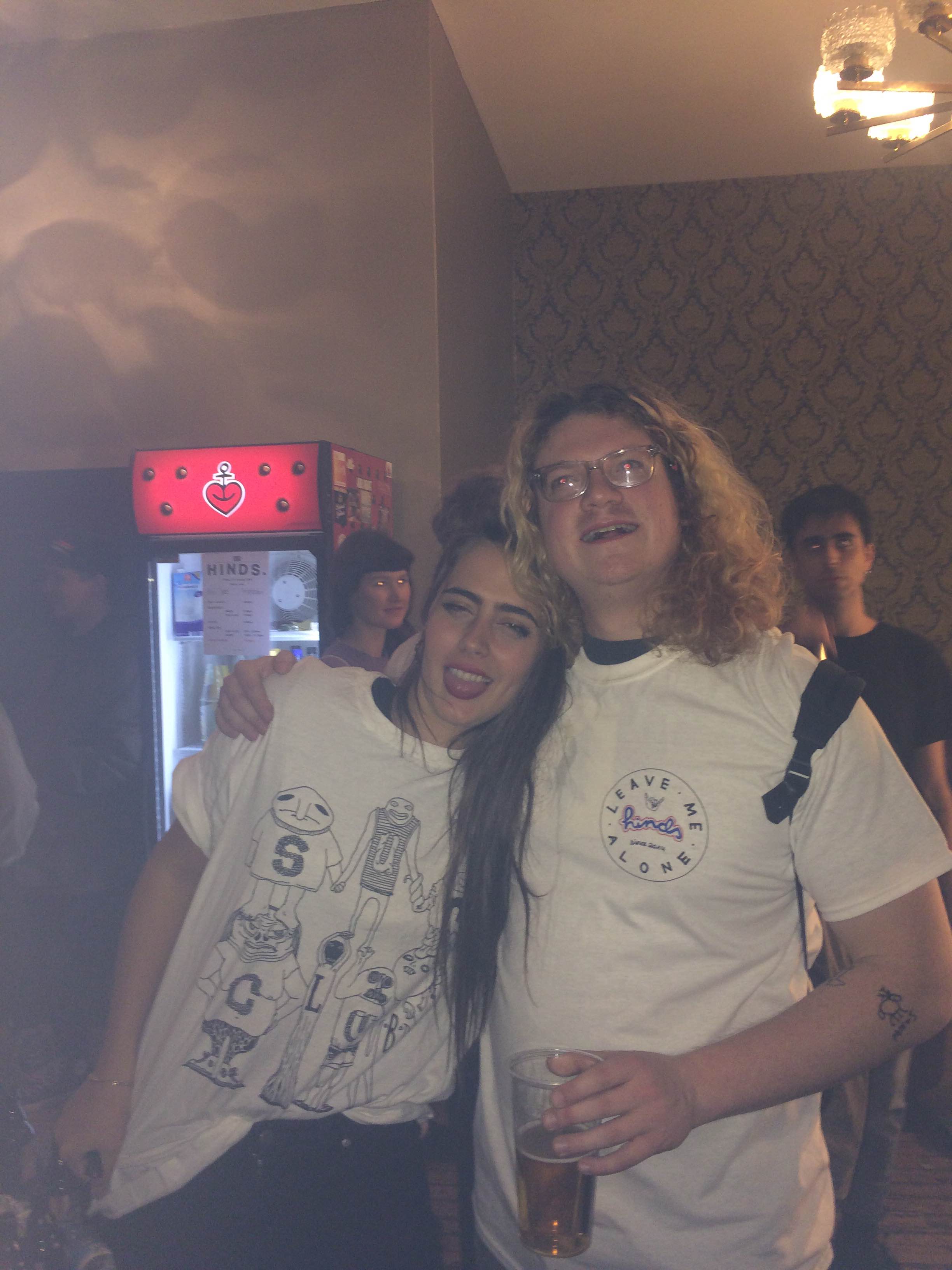 Sometimes, when there are so many shows, it is hard to remember which band you are in. This particular time me and Ana seemed to had switched shirts causing mass confusion. It wasn't until about halfway through the fourth song that Ana realized she was not the bassist of Sun Club. Actually she was doing a fantastic job, and many people actually preferred her style and bass lines over mine. On the other hand, the crowd was not as welcoming as me stepping in as Ana.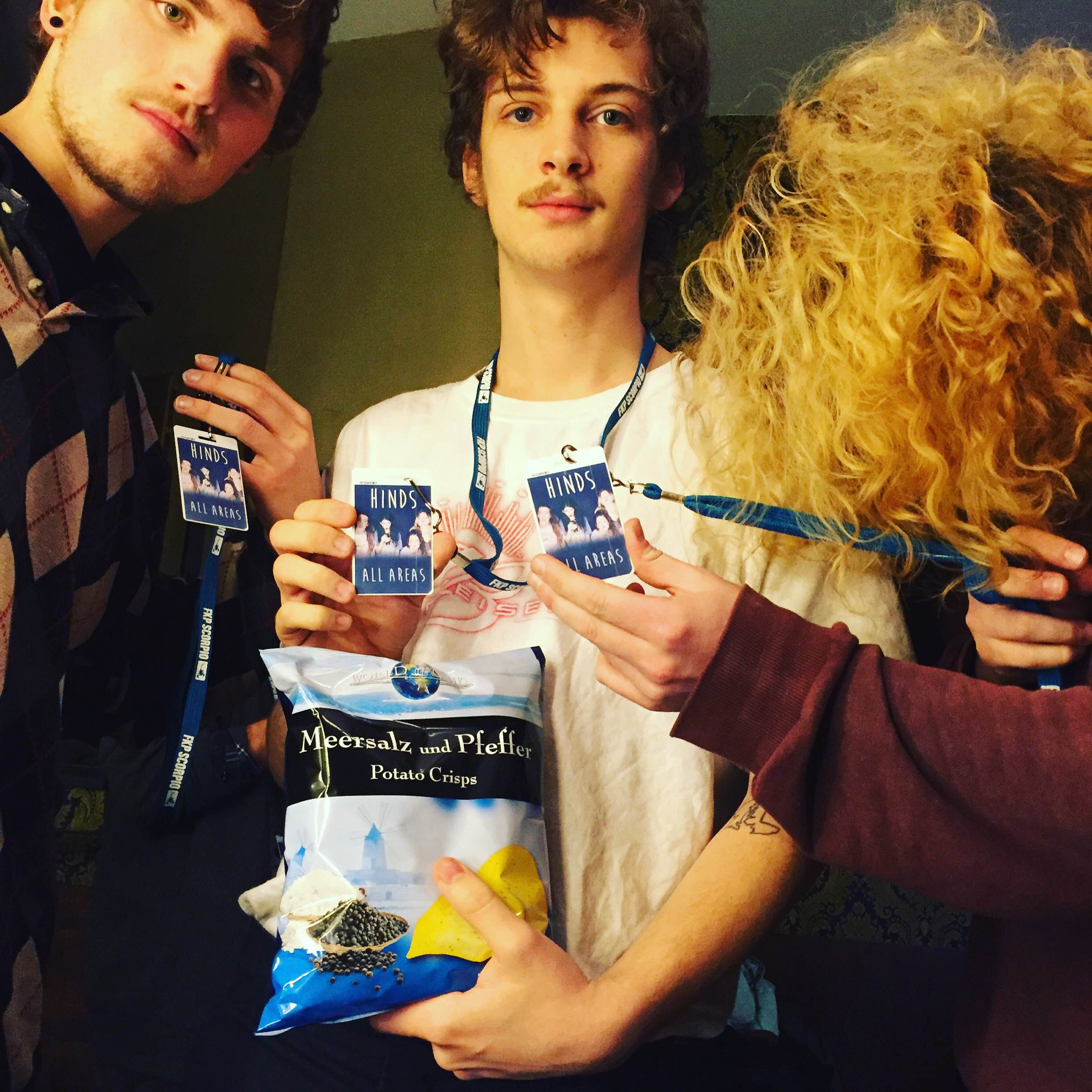 In one of our greenrooms during the German portion of the tour, we stumbled upon a bag of these strange foreign delicacies. The bag contained these delicious small salty discs, and plenty of them. We were too timid to ask exactly what these treats were, but if you ever find yourself in that part of the world be sure to ask for these.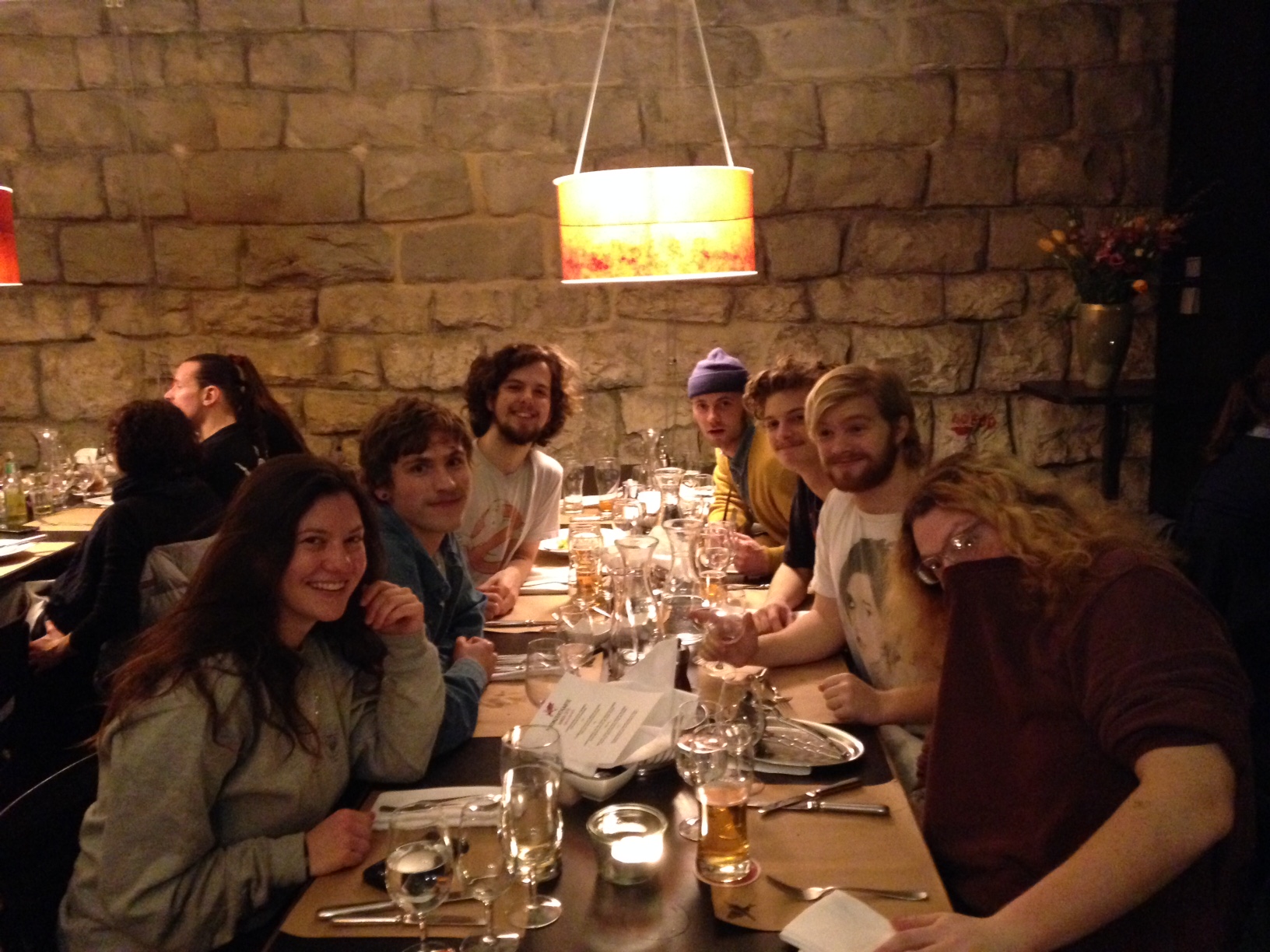 One of the coolest parts of touring in Europe was definitely the food that we were treated to. This particular time, in Zurich, we were treated to an amazing meal at a restaurant that we would have never been able to afford on our own. Crazy enough Winona Ryder decided to make a guest appearance on Devin's shirt. She wasn't signing autographs at the time, but was a very pleasant guest to our meal.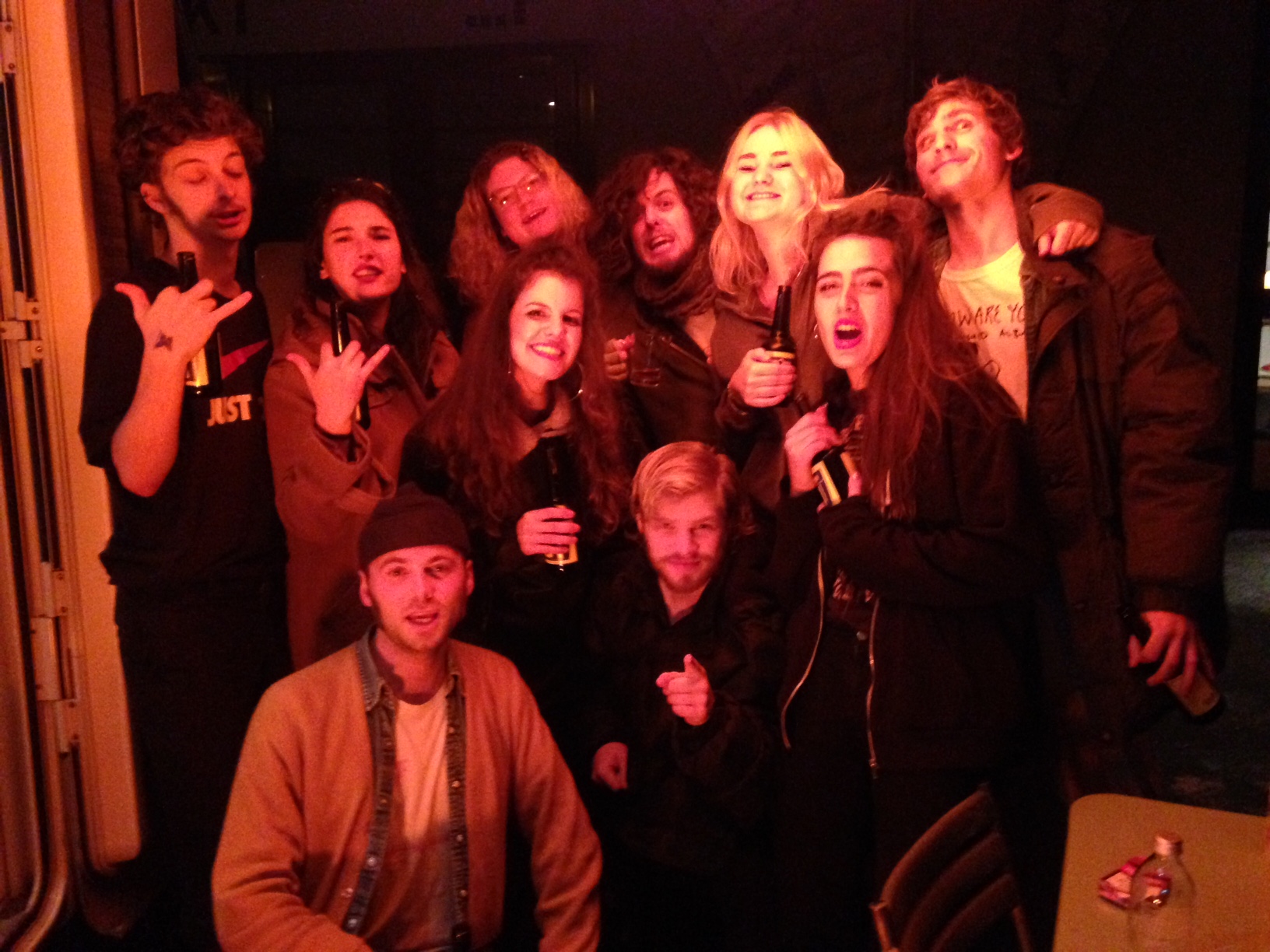 This is pretty much the whole crew. Touring with Hinds is some of the most fun we've ever had. We were able to explore places we've never really had the opportunity before, and do so with some of the kindest and craziest group of humans we've ever met.
See Baltimore's Sun Club on their UK tour this month at the dates above. Their album 'The Dongo Durango' is out now on ATO Records.

Get your copy of the latest issue
More like this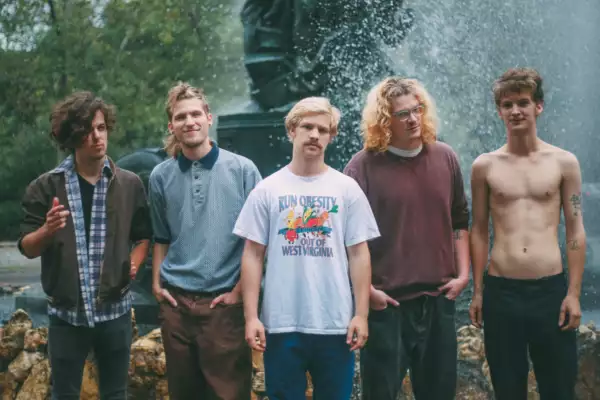 Baltimore group took on various incarnations before landing on their excitable pop. They speak to Jess Goodman.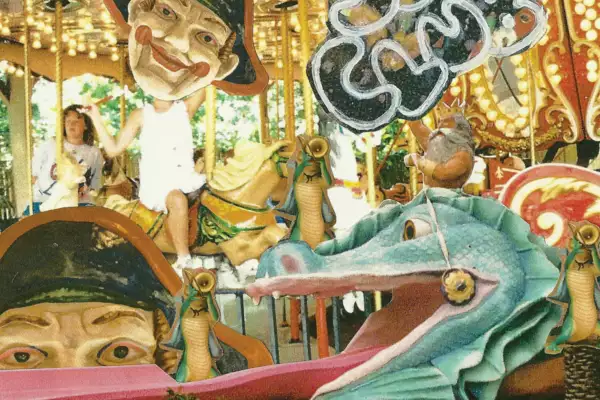 Forceful and blustering, scorching and euphoric, Sun Club's debut album is a tropical storm committed to disk.