Interview:
DIIV: a sea of trouble
The past three years have been torrid for Zachary Cole Smith. Addiction, controversial bandmates and his relationship have set the agenda. 'Is The Is Are' is "my chance at redemption", he says.
When DIIV shared 'Dopamine' in the autumn, it felt like a watershed moment. After a critically acclaimed debut – one that's difficult to believe came out as far back as 2012 given its continual presence – the tumultuous three years that followed have threatened to derail the entire project. In that period, we've seen the focus move away from 'Oshin', with DIIV becoming a divisive point of debate. With 'Dopamine', there was finally a route out. We were faced with a comeback single that not only announced a band's long awaited return, but one that once again gave reason for music to be central to the band's discussion.
"A lot of musicians will say, 'If you think you can read my lyrics and know me, you're an idiot'," says Zachary Cole Smith, pointing out that quite the opposite is true of his work on DIIV's return, 'Is The Is Are'. For Cole - the focal point and creative drive behind DIIV - the events that thrust him into public view are well documented; addiction, arrest, rehabilitation and his relationship with Sky Ferreira. It's the context out of which this record emerges from. He confronts and documents all of this with an honesty that's often brutal on his second LP. Pushing DIIV's sound to extremes that were untouched on 'Oshin', its follow up channels a formula that felt so well honed on that debut, and threads it through new territory. It's often darker, weirder, and more hellish than what came before, avenues into Cole's recent history that he invites you to explore with an air of caution.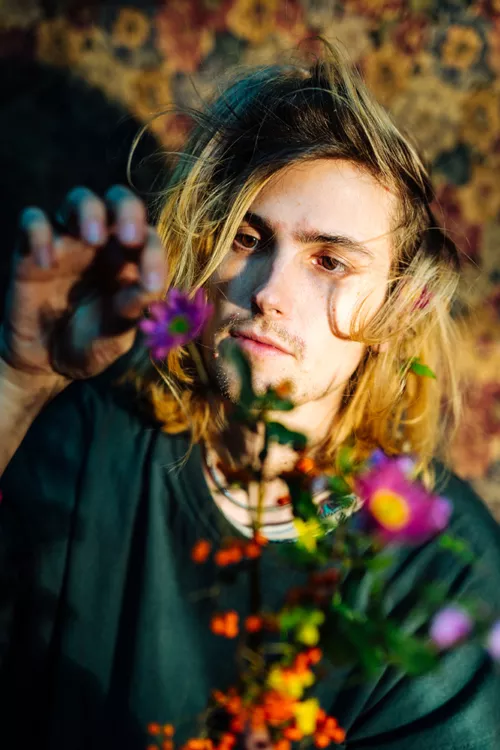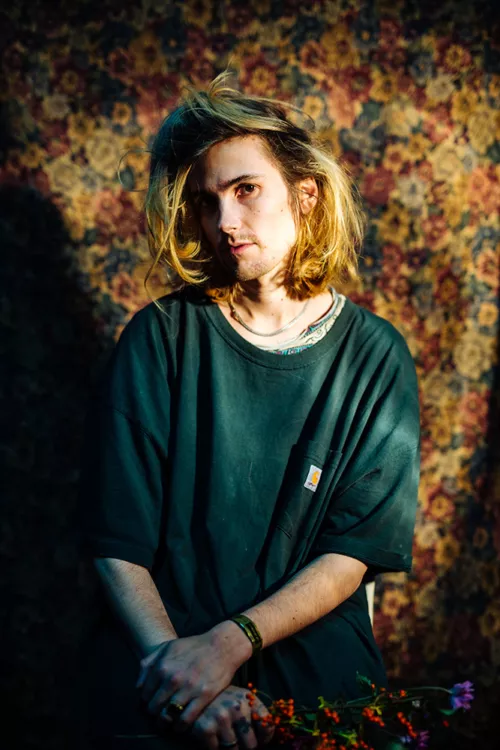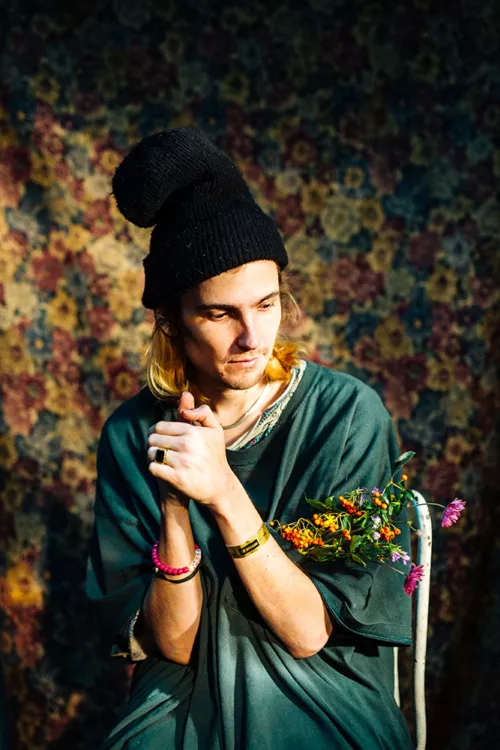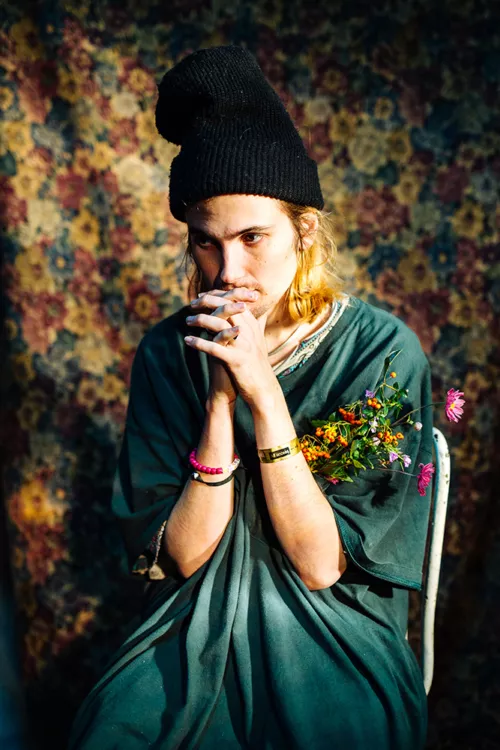 Sat in a London cafe - not far from where he spent unhappy months living when he began to write his own music - he ponders over lyrics from the album's title track. It's not a comfortable subject by any stretch. On 'Is The Is Are', he sings: "The last time I walked down this street I wanted to die, now I feel like I'm fighting for my life." In trying to capture the emotions wrapped up in that line, he recounts an horrific childhood story. "When I was in high school a kid in my class committed suicide. He had a twin sister and she told this story about how he committed suicide by drinking gasoline and setting himself on fire. He did all of this, and then the ambulance came to save him and they gave him an oxygen mask and he was holding it on his own mouth. Even though he was trying to kill himself he was trying to save his life too. It's this weird dichotomy, you can get so down on yourself but then as soon as you find yourself in a dangerous position there's some kind of instinct that makes you feel like you have to fight."
"You can get so down on yourself but then as soon as you find yourself in a dangerous position there's some kind of instinct that makes you feel like you have to fight."
— Zachary Cole Smith
"The main concept of this record is making something very transparent and human, something that really shows my humanity," he says. After months left without a voice throughout legal proceedings, and witnessing what he saw to be his own persona being reduced to a commodity, it's something that he values more than ever. "It's not like the first record where we had this image that we were able to hide behind - this picture and this sound – where we could be mysterious and be out of the spotlight. That luxury was taken away from me when all of a sudden I became like a public figure with everything that happened. My only option was to just run with it and make something extremely honest and human."
For anyone acquainted with DIIV, Cole's own obsession with Kurt Cobain is evident – Cobain is referenced numerously in interviews when he talks about the band. When the recent biopic 'Montage of Heck' was released, he went to view it with his mother, an experience that she found to be wholly uncomfortable as she recognised the similarity between the film's protagonist and her own son. But the way Cole speaks about Cobain in relation to his own intention for this record isn't something that should bring about concern, nor does it drip with the kind of Kurt-complex of which he's sometimes been accused. Instead, there's a message of caution and understanding.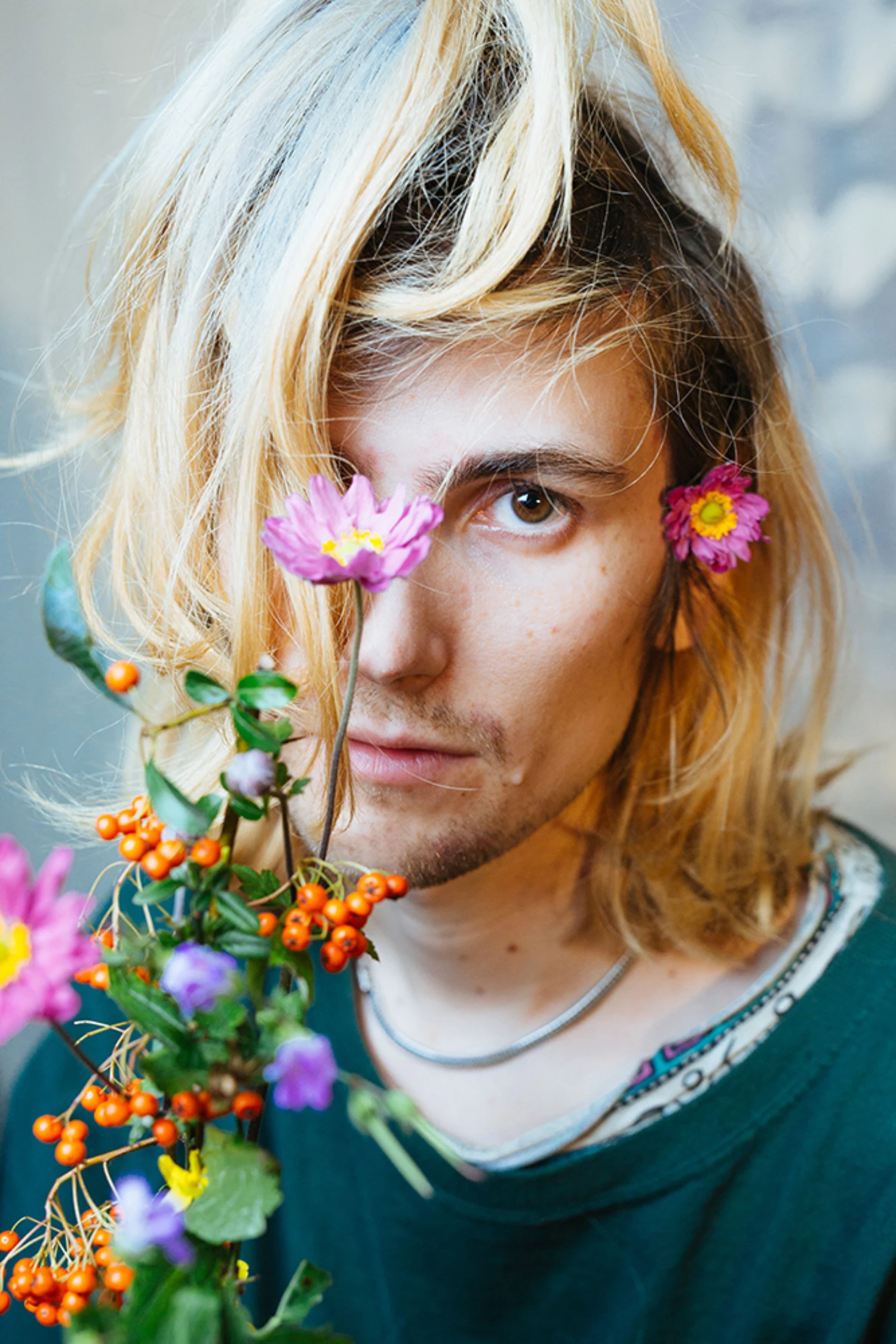 "Everyone has this fixation on these doomed rock stars. I'm no different."
— Zachary Cole Smith
"Everyone has this fixation on these doomed rock stars. I'm no different," he says. "When Kurt Cobain jumped over the fence and left rehab, I relate to that feeling. Instead of seeing him as a rock martyr that's super glamourised, I see him as a person with a problem and flaws. After a lot of the stuff I went through, I started seeing these people I'd looked up to my whole life as humans, and flawed humans, and for me it was eye opening because it no longer glamourised the less savoury parts of their life."
Cole is forthcoming in mapping out this deeply personal backdrop against which this record will sit, keen for it translate as vividly as possible. There's also an element of wanting to take back control over a project that's been talked about at length by so many, and a desire to strip away any mythology that might've been created. It's seen Cole, quite explicitly, making himself very visible as DIIV's central cog, bringing himself into focus and presenting DIIV as his own, singular, creative vision.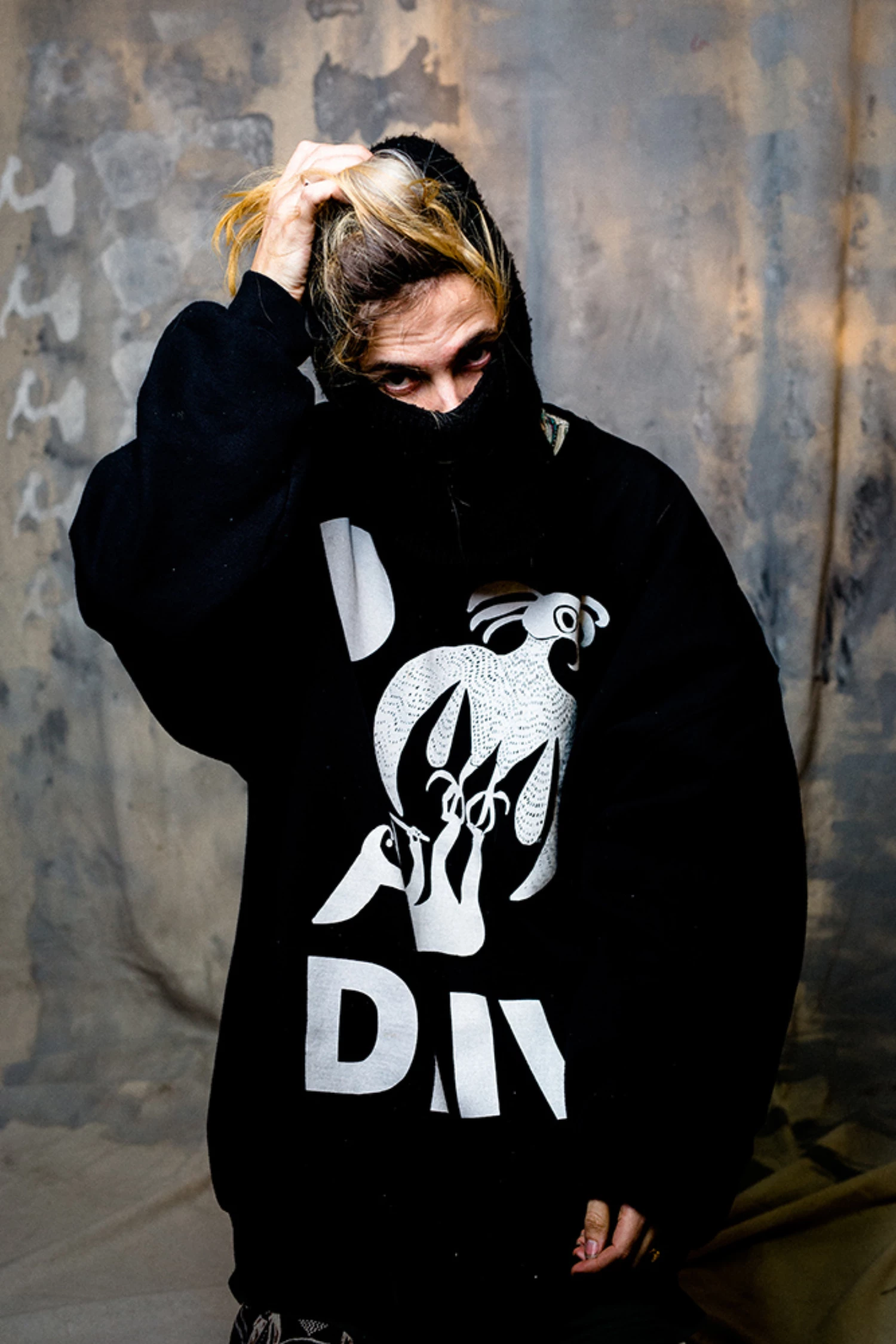 "I can only take responsibility for myself and control myself. DIIV isn't some guy that I'm friends with, who plays bass on stage, typing shit into 4chan. That's not what DIIV is."
— Zachary Cole Smith
Events involving the band's bassist, Devin Ruben Perez, aren't insignificant in this reclamation of DIIV's identity. Many called for Perez to be dropped from the band after he used racist, homophobic and sexist slurs in a string of posts on anonymous message board 4chan. The fallout has left lingering question marks above DIIV ever since. "I didn't even know what 4chan was. I came at him the same way everybody else did," says Cole. "It's sick, he's not a part of it anymore. But I never wanted to kick him out of the band, because that would give weight to everybody's accusations and I felt like that's not the person that Devin is… I know that Devin isn't racist."
Cole contests that in the fucked up 'bowels of the internet', as he once described 4chan, such slurs are commonplace, but it's context that's unlikely to appease the swathes of people who were rightfully disgusted. It's context nonetheless, that Cole uses to reiterate the language isn't a true representation of Devin's, nor DIIV's stance. The potential for resulting jeopardy wasn't lost on Cole, and he continues to distance himself from the comments. "I can only take responsibility for myself and control myself. I started realising that the band is me, so why should I be dishonest about what we are… DIIV isn't some guy that I'm friends with, who plays bass on stage, typing shit into 4chan. That's not what DIIV is."
It might not be the most watertight statement to close the door on those events, but with 'Is The Is Are', Cole is desperate to move on and create a music-focused conversation. When boiled down, this refocusing of DIIV is Cole laying claim to a project that has been all him from the outset – the events with Devin a catalyst rather than a defining factor. At least, that's his intention. After writing, producing and playing every part on 'Oshin', the presentation of DIIV as a group has always been somewhat of a front, and despite writing more with the live band in mind this time round, his own control over 'Is The Is Are' became yet greater as he took the step of mastering this record too.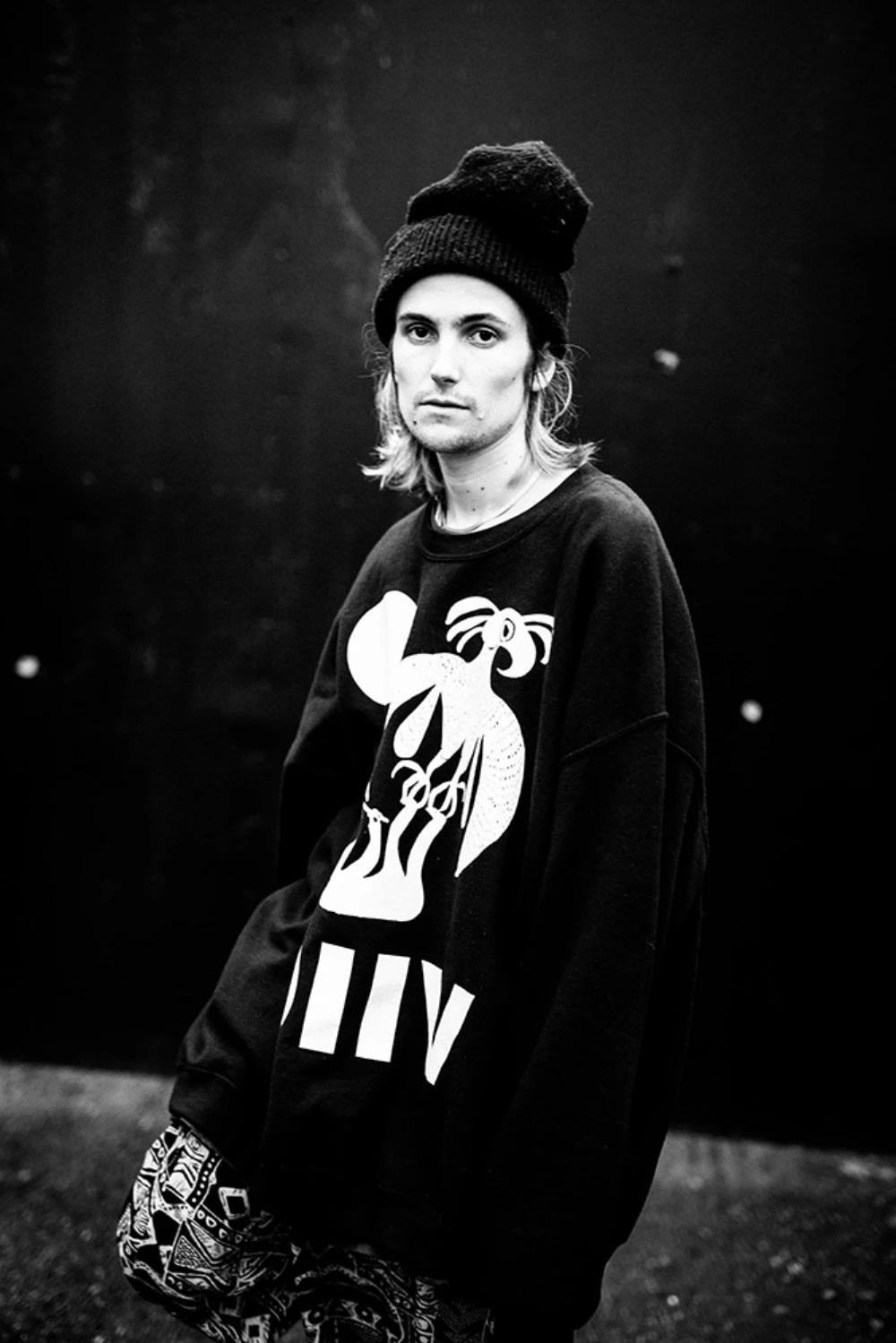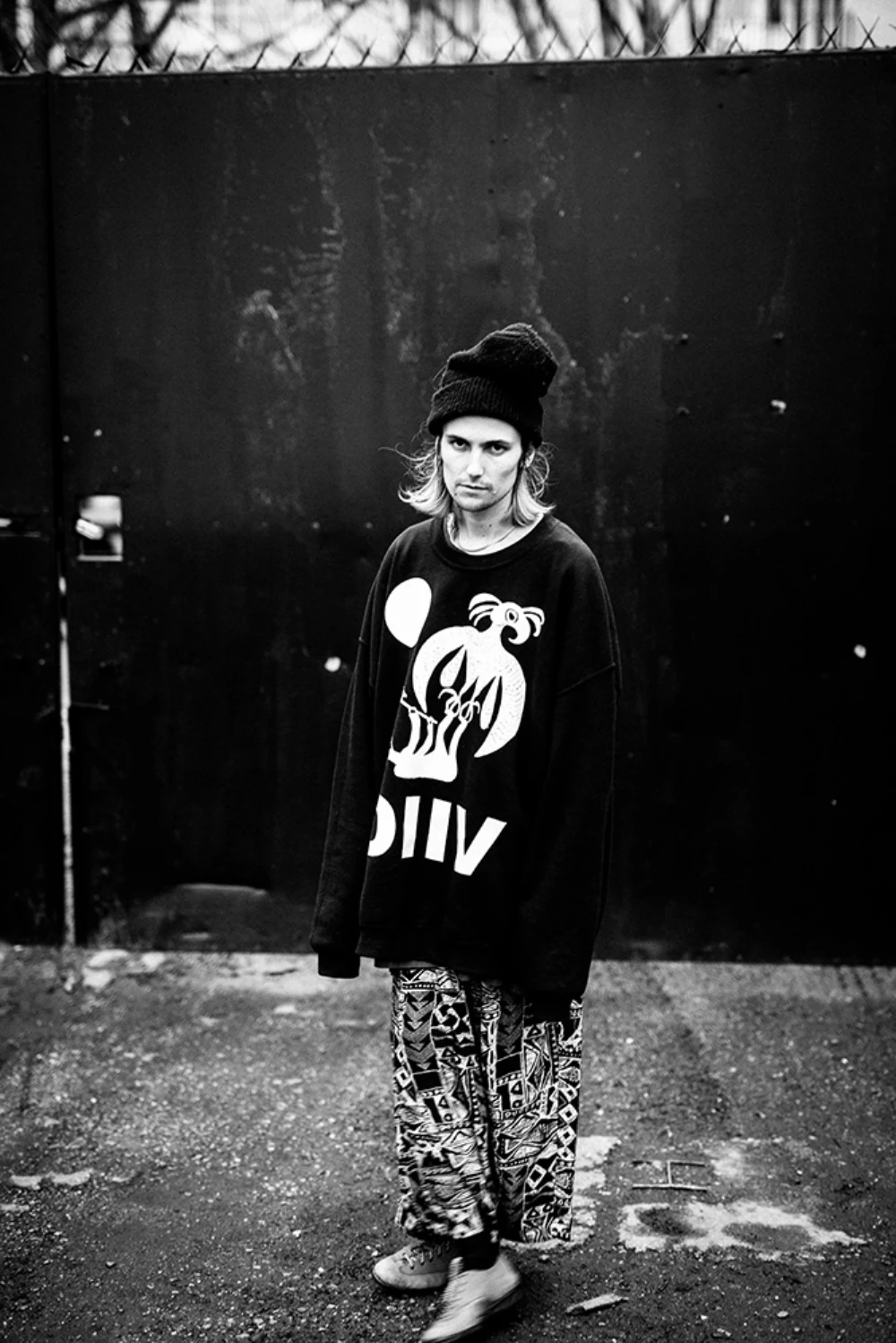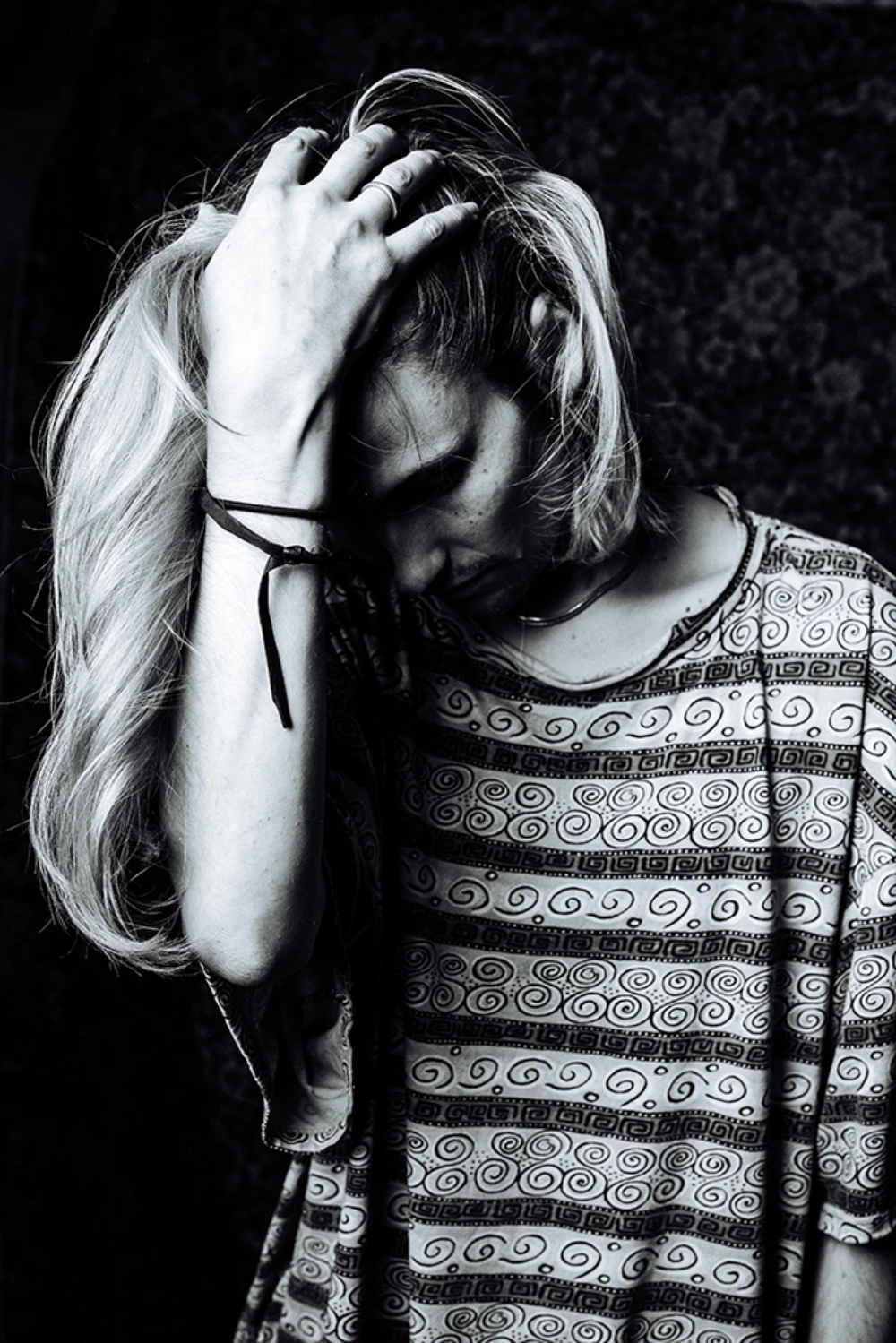 'Is The Is Are''s heart is there to be prodded at, and it'll be analysed throughout the year. Having broken down in the studio at times during its recording - such was the sensitivity of the subject matter - these are songs that Cole will play and relive night after night when taking it on the road. "I think about that a lot", he says. "Some of the stuff is not easy to do every night, for sure. Sobriety is such a fragile thing and all you can really do is take it one minute at a time.
"Sometimes I feel like yeah, something will kind of trigger me, but also this record was like a light at the end of the tunnel – this was my way out of everything that happened. It was one of the worst, most terrible, and greatest periods of my life, just up and down. I really saw it as the thing that was going to pull me out of this, so playing the songs, I do feel a sense of accomplishment, a sense that it is starting to pull me up into a new chapter of my life. That's the best thing for me to think about."
Photos by Phil Smithies. DIIV release 'Is The Is Are' on February 5th via Captured
Taken from the February 2016 issue of DIY, out now. Order a free copy below.

Get your copy of the latest issue