Curtain Call:
Watch Birdskulls and Johnny Foreigner perform live at Curtain Call 2016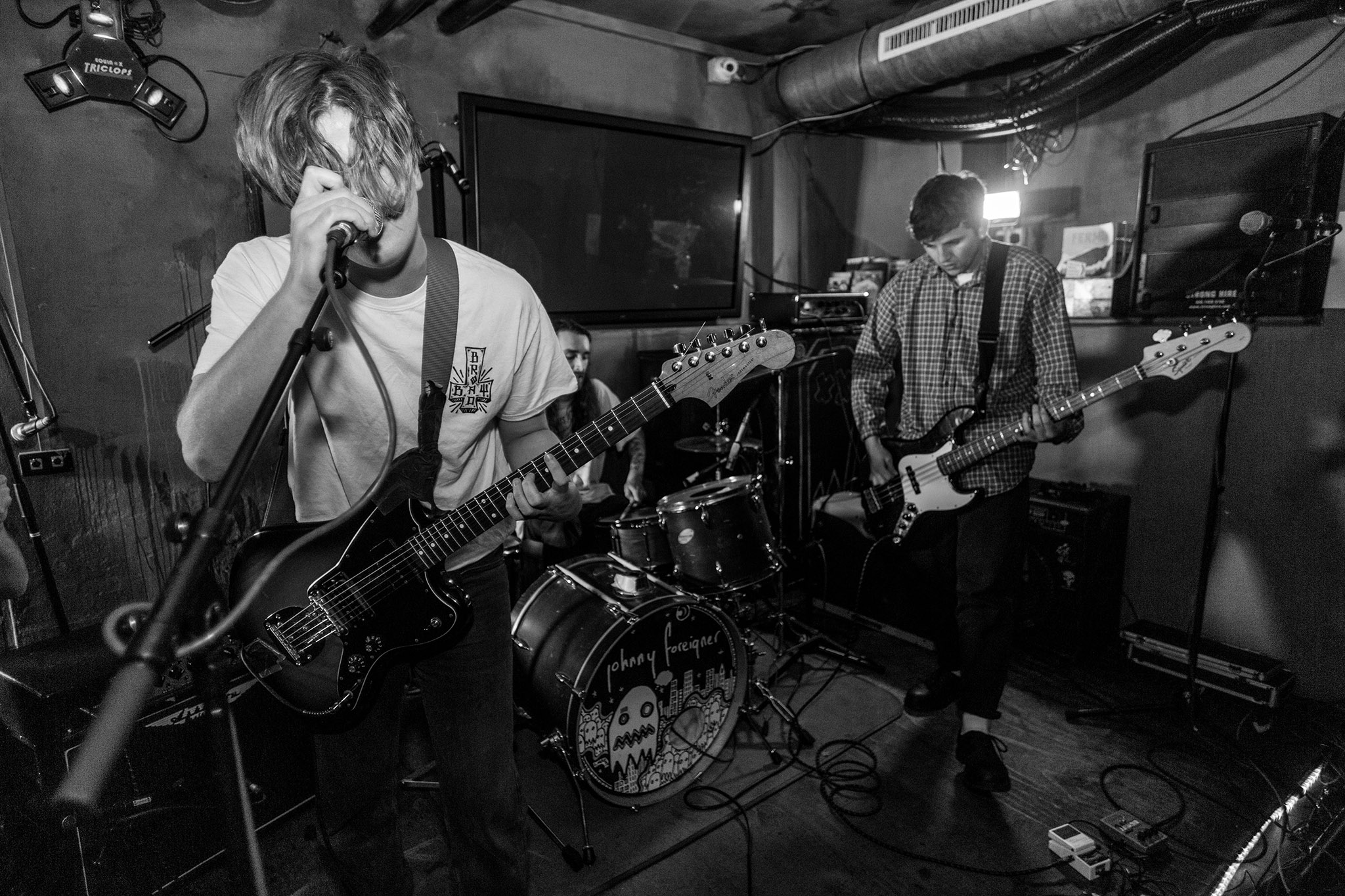 The two bands offered up some new music when they hit Curtain Road late last month.
As you've probably figured out by now, DIY and Jägermeister have recently teamed up with a slew of new bands and headed down to Shoreditch's Curtain Road, for the first ever edition of Curtain Call.
We've been taking the 'road to success' rather literally by basing Curtain Call in the iconic East London area. Home to some of our favourite labels - Wichita, Bella Union, Secretly Canadian and many more - it's the perfect location for a new band to take their next step.
Over the past month, we've seen Brighton trio Birdskulls head into the studio, record a brand new track and play a show all in the space of a few hundred metres - now, you can check out their full journey.
Having performed their newest offering 'Clawing At The Wall' live at the Strongroom Bar - just across the road from where it was recorded, at Strongrooms studio - you can now hear exactly what the band have to say, before they headed onstage last month.
Watch Birdskulls performing 'Clawing At The Wall' below.
They weren't the only band to perform a new song during the show: headliners Johnny Foreigner also pulled one out of the bag. Presumably taken from their forthcoming fifth album - read all about life in the studio here - watch the Birmingham quartet play 'If You Can't Be Honest, Be Awesome' below.
Curtain Call 2016 continues this month with Kagoule, who play The Old Blue Last on 23rd February. Buy tickets now.